Connect Widex Beyond Hearing Aids To An iPhone (Apple iOS), iPad or iPod

Widex Beyond hearing aids were Widex's first "Made for iPhone" hearing aids. They were specifically designed to interface via Bluetooth technology with Apple iOS devices. To get the full Beyond experience it is important to pair your hearing aids with the Apple device of your choosing. Most people pair the Beyond hearing aids with their iPhone.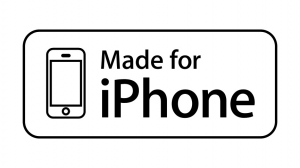 Connecting your Widex Beyond hearing aids to your iPhone allows you adjust volume, change programs, adjust sound with an equalizer, stream calls and more. Connecting your hearing aids to your phone is easy. We have provided below a step-by-step video from Widex for you to follow explaining exactly how to pair these devices.
Widex Compatibility 
Pairing your Widex Beyond hearing aids to your Apple iOS device requires iOS version 10.0 or later. Your Widex Beyond hearing aids can be paired with the iPhone, iPad, and iPod touch.
Supported Languages 
English, Albanian, Arabic, Bosnian, Bulgarian, Croatian, Czech, Danish, Dutch, Estonian, Filipino, Finnish, French, German, Greek, Hebrew, Hungarian, Indonesian, Italian, Japanese, Korean, Latvian, Lithuanian, Norwegian Bokmål, Persian, Polish, Portuguese, Russian, Serbian, Simplified Chinese, Slovak, Slovenian, Spanish, Swedish, Thai, Traditional Chinese, Turkish, Ukrainian, and Vietnamese
STEP-BY-STEP PAIRING DIRECTIONS FOR WIDEX BEYOND HEARING AIDS
A STEP-BY-STEP ON HOW TO PAIR YOUR WIDEX BEYOND HEARING AIDS WITH YOUR iPHONE: 
1. Open the hearing aid battery doors
2. Go to Settings on your iPhone
3. Confirm that Bluetooth is turned on 
4. Select General
5. Select Accessibility
6. Select Hearing Aids
7. Place your Widex Beyond hearing aids near to the iPhone and close your battery doors (your iPhone will search for the hearing aids). Your name and "Widex Beyond" hearing aids will pop up as devices
8. If you wear two hearing aids you will see "L + R"
9. If you only wear one hearing aid, you will only see either an "L" or an "R"
10. Click on the box with your aids labeled
11. You will see a pop up box to "PAIR" your aids with your iPhone, click PAIR
12. If you wear two aids this box will pop up again and you need to hit PAIR a second time. 
Your aids are now paired with your iPhone.
WHEN YOUR HEARING AIDS BECOME DISCONNECTED FROM YOUR iPHONE
From time to time, the iPhone will drop or lose the Bluetooth hearing aid connection. When this happens, you may need to have your iPhone "forget" this device and then re-pair your hearing aids to the iPhone following the instructions above.
LEARN ABOUT THE WIDEX BEYOND APP VIDEO TUTORIAL