New York Saves up to 70% on Hearing Aids with HearSource
HearSource is the Better Hearing Store!
The Advantages of Choosing HearSource for your Hearing Aid Repairs or New Hearing Aid Purchases
HearSource is committed to providing better hearing aids and support services that you can find at any local provider, and to doing it at a lower cost. On average, our customers save over $3,100 on new hearing aid purchases.  Since 1997, we have helped many thousands of people with their hearing needs.
Our aftercare and support are second to none. Not only is your hearing care provider only a phone call away, but our support services and repair lab are all under the same roof. We have built this company up over 22 years to cover all hearing aid services. You only have to deal with one company, no matter where you live, or how long you own your hearing aids.
Save up to 70% on Name Brand Hearing Aids
A set of new hearing aids is similar to a pair of new eyeglasses, the output or sound settings of a hearing aid must be prescriptive, fitting your specific hearing loss, or it can actually make matters worse! Additionally, there are many different levels of technology, features, styles and types of hearing aids at many different price points. You can find yourself overwhelmed by options, but our tele-care specialists are going to help you choose the best hearing aid for you, not just for your prescription. Of course, you can save a lot of money by purchasing from an online hearing aid vendor, too.
Tele-Audiology: The Future of Hearing Services
This short video shares the advantages of tele-audiology in purchasing and caring for your hearing aids. 
Buy New Hearing Aids
We supply affordable, high quality digital & invisible hearing aids without the need for medical referral.
Hearing Aid Repairs Come with 6/12 Month Guarantee
For those who depend on hearing aids for better hearing, we provide an inexpensive and reliable alternative to a neighborhood hearing aid business. Local hearing aid offices don't do their own hearing aid repairs in-house, they send them off to a hearing aid repair lab like ours. This added layer of administration adds additional cost and turn around time to your repair.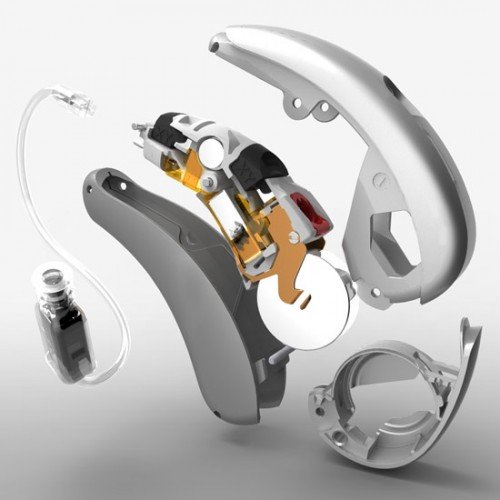 In New York, you can pay as much as $500 per repair! Using the HearSource Hearing Aid Repair Lab eliminates this additional layer of expense and time. 
Real HearSource Repair Customers Speak:
You guys are the best. I'll make sure anybody I meet who has hearing aids knows about your great service.
Thanks for the great job you did repairing my ...hearing aid. It didn't work this good when it was new.
I would like to thank you for your outstanding help in making my hearing aids work better than ever.
Repair My Hearing Aids
HearSource can repair almost any hearing aid, regardless of its make, style, type or age.