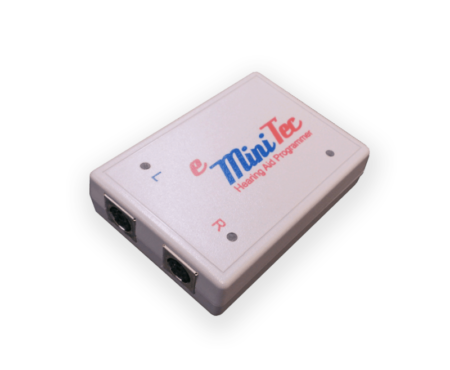 eMiniTec Hearing Aid Programming Kit
$299.00 each
Out of stock
Description
Adjust your HearSource Personal Programmable Hearing Aids using our eMiniTec hearing aid programmer kit. Any hearing aid from HearSource with the "Personal Programmable" label attache to them can be used with the eMiniTec Hearing Aid Programmer. With this hearing aid programming kit, we can also remotely program your hearing aid for you utilizing an internet connected PC or laptop.
eMiniTec Hearing Aid Programming Kit Includes:
eMiniTec Hearing Aid Programmer
HearSource Hearing Aid Fitting Software
Instruction / Programming Manual
Remote support with our team of Hearing aid Programming Tech's
"How is your hearing now?" That is a question asked by every hearing aid care professional at each hearing aid fitting appointment, but how do you answer it?
Explaining to someone else how or what you are hearing is difficult. Every individual has a unique hearing loss, individual lifestyle, activities, and environments that are specific to that one person. Your hearing aids should be adjusted to your unique hearing loss and to your specific lifestyle, likes and desires. The eMiniTec Personal Hearing Aid Programmer Kit allows you the capability to program your hearing aids whenever and wherever you want.
PROGRAMMING YOUR OWN HEARING AIDS
HOW HEARING AIDS ARE NORMALLY PROGRAMMED
For the majority of hearing aid wearers, hearing aid programming (the sound output adjustments process) is handled by a hearing care professional only. Hearing Aid Dispensers, whether Hearing Instrument Specialists or Audiologists handle the hearing aid programming. During the visit to your Dispenser's office, they will connect your hearing aids to their computer and ask you questions about how you are hearing. Based on your responses, the hearing aid dispenser will adjust the sound output settings of your hearing aids.
PROGRAMMING YOUR OWN HEARING AIDS
With advances in hearing aid technology, it is now feasible for hearing aid users themselves to program or adjust their own hearing aids at home. There are many online tutorials and resources available for those who want to do it themselves.
For many hearing aid users, the self-programming of their own hearing aids can be a great idea. It can be empowering to be control your own hearing. Self-programming also gives you a degree of independence, since you won't rely on your hearing aid Dispenser to make change for you.
Personal Programming of Hearing Aids Issues
The personal programming of your own hearing aids isn't without issues. As with anything, there are things that you can get wrong when programming hearing aids yourself, it's not necessarily easy to get started with just any system. You'll need some specialized equipment and a bit of patience. But it can and has been done by thousands.
eMiniTec & DIY Hearing Aid Programming – The HearSource Way
HearSource is the pioneer in the DIY or Personal Programmable hearing aid programming arena. HearSource provides an affordable system for the do-it-yourself hearing aid programming crowd. HearSource provides hearing aids that have been selected specifically for their self programming capabilities. HearSource has developed an entire suite of hearing aids, eMiniTec hearing aid programmer, and software that allows the user to have complete control of their hearing aid sound settings.
Hearing Aid Programming Help
HearSource provides an extensive DIY help manual and online YouTube video's to help you in your quest for personal hearing aid programming perfection. But sometimes even with all that, a little professional assistance can go along way. HearSource provides Hearing Aid Programming Technicians to assist you in you efforts. We can even remotely link to your home computer and take over giving you all the assistance you will ever need.
For more information on DIY, Self or Personal Programmable Hearing Aids, please call 1-800-416-2434, 9:00 a.m. to 9:00 p.m. Monday thru Friday Eastern Time (6:00 a.m. to 6:00 p.m. Pacific time) USA.
Terms and Conditions of Purchase, Warranty, 45-Day Return/Refund Policy on all Products Sold By HearSource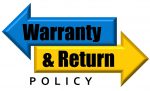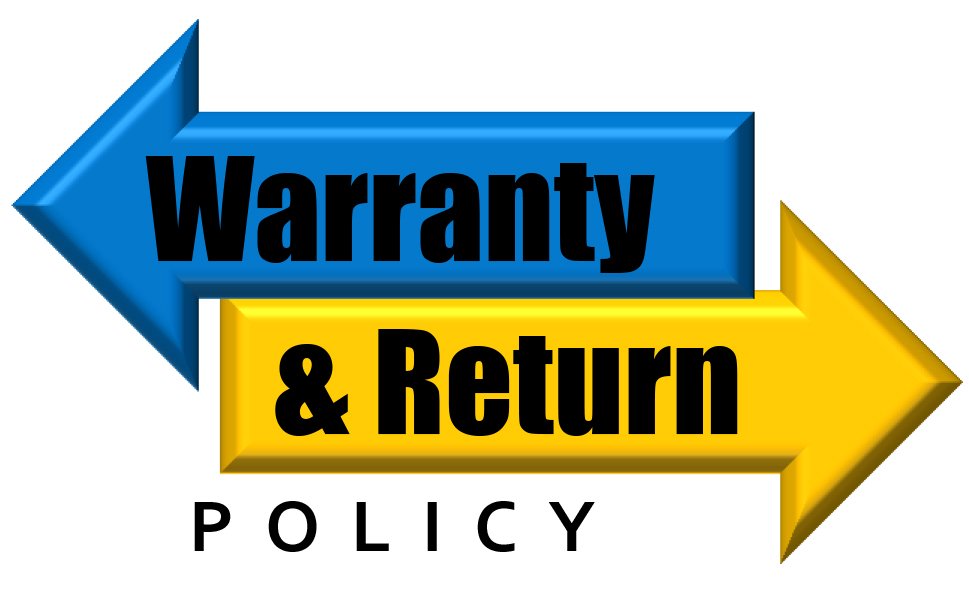 By purchasing products or services from HearSource, you do hereby agree to the following new product warranty, hearing aid repair warranty, return policy, and all other terms and conditions. 
All new merchandise or products purchased from HearSource are warranted against material or manufacturing defect by the original manufacturer for a minimum period of one year (certain hearing aid models may have warranties from the manufacturer for two or three years) from the date of shipping from our facility to your address. At our sole discretion we may repair, exchange, replace or upgrade any defective product that you have purchased from us. Additional/extended warranties are available for purchase at additional cost. Please contact HearSource for additional information concerning extended warranties. This warranty is non-transferable and applies only to the original purchaser. To obtain warranty service on any HearSource product, please include a check for processing, shipping & handling of $19.95.
Hearing Aid Repair Warranty
All hearing aids repaired by HearSource are warranted for six months from the date of shipment to you unless you have specifically requested and paid the additional $50 fee for a one year warranty. To obtain warranty service on any HearSource repair, please enclose a check for processing, shipping & handling for $19.95
Return Policy, 45-Day Money Back Policy
HearSource offers only the best brand names and the highest quality goods. We provide a 45-day return for refund policy.  If for any reason, you are not satisfied with your purchase, simply contact HearSource at 1-800-416-2434 and request a RMA authorization (Return Merchandise Authorization) number.
Return the item(s) in the original, undamaged condition (including all original materials, packaging and accessories) within 45-days of our shipping date to you of any product for refund. Returned merchandise must be received by us at our HearSource location within 45-days of our shipping date to you. If you have any questions or concerns regarding your order or our return policy, please contact us directly at 1-800-416-2434.
Call 1-800-416-2434, Monday through Friday, 9:00 a.m. to 4:30 p.m., Eastern Time Zone, USA, to obtain your required RMA authorization number. Your shipping and handling charges for products you ship or return to us are non-refundable. You may want to insure your return; as we cannot be held responsible for products damaged, lost or misdirected via shipping.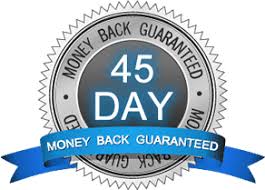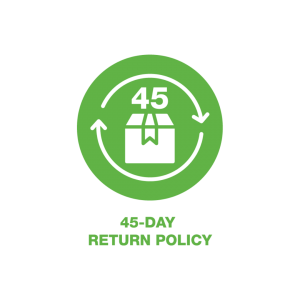 After we receive the product for return, your refund will be made to you in the manor in which you paid. For example; if you paid using a credit card, your refund will be applied to that specific credit card. If you paid by cash or check, your refund will be in the form of a check.
With your RMA clearly identified in the shipping address back to us, please ship return merchandise to:
HearSource
RMA #XXXXXX
108 E. Pat Rady Way, P.O. Box 364
Bainbridge, IN  46105
You may also return any item for exchange or replacement within 45-days of the shipment date due to material defect or damage during shipment. After 45-days, defective or damaged products will be repaired or replaced under the specific manufacturer's warranty policy.