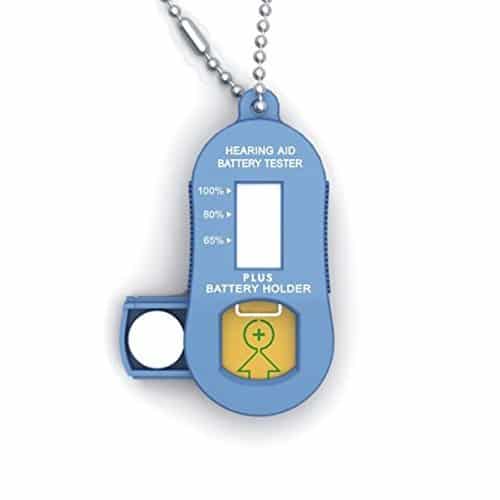 Hearing Aid Battery Tester
$7.50 each
Hearing Aid Battery Tester
Saves time
Quickly determining if your hearing aid battery is good.
Easy to see LCD display
Built-in battery holder
Works with ALL hearing aid batteries
Description
Hearing Aid Battery Tester Features:
Compact keyring design
Storage compartment for spare batteries
Easy to read bar graph indicator, LCD display
No extra batteries required to use it
Can also be used to test 1.5v button cells with small diameter
Mini size: 29 x 63 x 13mm (1.14 in. x 2.4 in. x 0.5 in.)
Weight: 15g (0.5 oz.)
Durable blue plastic exterior
Hearing Aid Battery Tester
Save time, aggravation, and money by quickly determining if your hearing aid battery is good or bad (charged or uncharged). This small key-chain battery tester features an easy to read LCD display and built-in battery holder. Works with ALL size hearing aid batteries (675, 13, 312, 10, and 05) and more. Works with 1.25 – 1.5V hearing aid zinc-air button batteries. Will even test some watch batteries.
This hearing aid battery tester is one of the few tools that can check battery life. This smart accessory can ideally be placed on your key-ring and is small enough for pockets and bags. You can check the life of any size hearing aid battery.
Rayovac Hearing Aid Battery Info.
Power One Hearing Aid Battery Info.
Pocket-size hearing aid battery tester with storage for 2 spare hearing aid batteries. Perfect for traveling or for anyone who spends time out and about. You'll never get caught with flickering sound or loss of sound from your hearing aid. Keep this handy tester readily available to quickly test any battery you may suspect is running low. The caddy keeps two spares ready at all times in case you need a fast battery change on the go.
The tester is easy to use: Simply insert hearing aid battery and the LCD digital display lights up to show the charge level with an ascending bar.
How long do hearing aid batteries last? This is an important question for users of hearing aids to consider. The lifespan of hearing aid batteries can be crucial when it comes down to purchasing a new device or looking for value for money. Much like many battery-related questions, this one is dependent on many variables. Your device will usually dictate the required battery and there are several considerations to take into account.
Naturally, the more you wear your hearing aids, the quicker the batteries will deplete. Hearing aids belong to a group of high demanding devices and require optimal power consistently. It is only when the device is switched off that power is not used.
All zinc-air hearing aid batteries rely on the air entering the battery to start the reaction that produces power. On unused hearing aid batteries, they will have an adhesive tab on the top to prevent air from entering the battery and starting the reaction. As soon as you remove this tab, the reaction and battery life begin. I can take up to 5 minutes for the hearing aid battery to reach full charge. The battery's life will continue to deplete, even if not in use.
As a consequence of these various factors, we recommend that you familiarize yourself with your device's low battery warning notification process. After a while, you will become accustomed to the duration to expect for your particular hearing aid and its typical usage pattern.
Furthermore, you should consider carrying an additional battery set just to be on the safe side.
For more information on hearing aids, hearing aid batteries, or hearing aid batter testers, please call 1-800-416-2434, Monday thru Friday, 9:00 a.m. to 9:00 p.m. Eastern Time (6:00 a.m. to 6:00 p.m. Pacific Time) USA.
Terms and Conditions of Purchase, Warranty, 45-Day Return/Refund Policy on all Products Sold By HearSource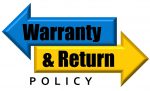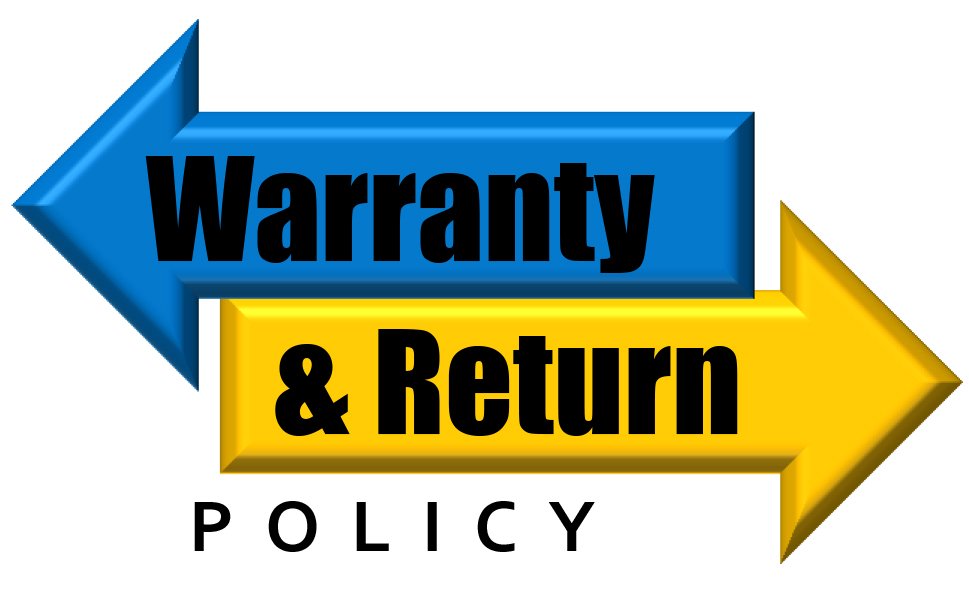 By purchasing products or services from HearSource, you do hereby agree to the following new product warranty, hearing aid repair warranty, return policy, and all other terms and conditions. 
All new merchandise or products purchased from HearSource are warranted against material or manufacturing defect by the original manufacturer for a minimum period of one year (certain hearing aid models may have warranties from the manufacturer for two or three years) from the date of shipping from our facility to your address. At our sole discretion we may repair, exchange, replace or upgrade any defective product that you have purchased from us. Additional/extended warranties are available for purchase at additional cost. Please contact HearSource for additional information concerning extended warranties. This warranty is non-transferable and applies only to the original purchaser. To obtain warranty service on any HearSource product, please include a check for processing, shipping & handling of $19.95.
Hearing Aid Repair Warranty
All hearing aids repaired by HearSource are warranted for six months from the date of shipment to you unless you have specifically requested and paid the additional $50 fee for a one year warranty. To obtain warranty service on any HearSource repair, please enclose a check for processing, shipping & handling for $19.95
Return Policy, 45-Day Money Back Policy
HearSource offers only the best brand names and the highest quality goods. We provide a 45-day return for refund policy.  If for any reason, you are not satisfied with your purchase, simply contact HearSource at 1-800-416-2434 and request a RMA authorization (Return Merchandise Authorization) number.
Return the item(s) in the original, undamaged condition (including all original materials, packaging and accessories) within 45-days of our shipping date to you of any product for refund. Returned merchandise must be received by us at our HearSource location within 45-days of our shipping date to you. If you have any questions or concerns regarding your order or our return policy, please contact us directly at 1-800-416-2434.
Call 1-800-416-2434, Monday through Friday, 9:00 a.m. to 4:30 p.m., Eastern Time Zone, USA, to obtain your required RMA authorization number. Your shipping and handling charges for products you ship or return to us are non-refundable. You may want to insure your return; as we cannot be held responsible for products damaged, lost or misdirected via shipping.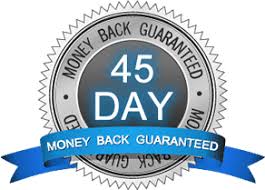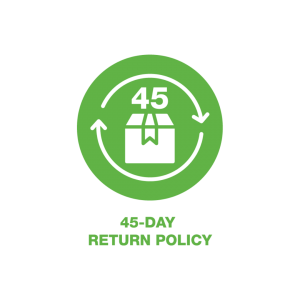 After we receive the product for return, your refund will be made to you in the manor in which you paid. For example; if you paid using a credit card, your refund will be applied to that specific credit card. If you paid by cash or check, your refund will be in the form of a check.
With your RMA clearly identified in the shipping address back to us, please ship return merchandise to:
HearSource
RMA #XXXXXX
108 E. Pat Rady Way, P.O. Box 364
Bainbridge, IN  46105
You may also return any item for exchange or replacement within 45-days of the shipment date due to material defect or damage during shipment. After 45-days, defective or damaged products will be repaired or replaced under the specific manufacturer's warranty policy.