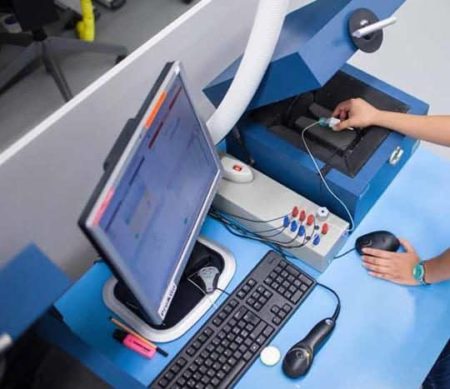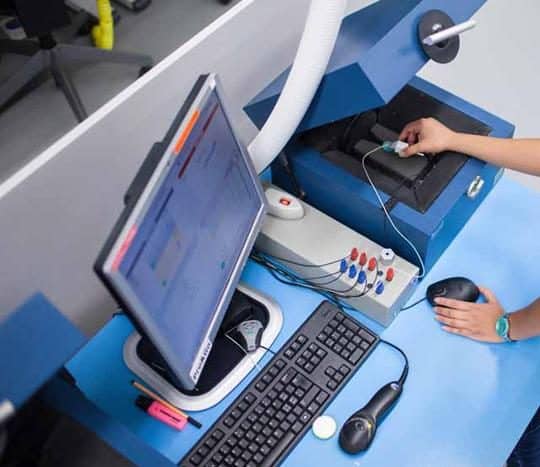 Hearing Aid Programming Service
$99.00 each
Hearing Aid Programming Service by HearSource
Do your hearing aids need to be re-calibrated or adjusted? Send your hearing aids into our lab with a note on how you would like us to make your hearing aids sound better. One programming service includes both left and right hearing aids! Include a daytime phone number if we have any questions.
If you would like HearSource to use a hearing test (audiogram) for programming,  include a copy with the hearing aids when shipping them to us or use the quick submission form below.
Description
Hearing Aid Programming Service
Package Your Hearing Aids
Send your hearing aids to our hearing lab for adjustments and programming.  Enclose a note describing the sound adjustments needed, including a recent hearing test (Audiogram) if available.
Place your hearing aids in a crush-proof container such as a pill bottle. Box the hearing aids in the crush-proof container including any accessories such as charger, remote control, etc., and ship to:
HearSource Hearing Aid Programming Service
108 E. Pat Rady Way, PO Box 364
Bainbridge, IN  46105
We Can Program Most Brands Of Hearing Aids
HearSource is a Multi-Line hearing aid dealer. We can program most brands, types, and styles of hearing aids. We have been in business for over 25 years and have saved every hearing aid programming version of software and hardware since our inception.
Hearing Aid Adjustments and Reprogramming
Accurate and appropriate hearing aid programming is what makes a hearing aid fitting successful. We are capable of providing superior hearing aid programming services through the use of cutting-edge technology not available at most local hearing aid facilities.
Not only do we routinely program hearing aids so people love them, but we also re-program hearing aids for clients who've purchased hearing aids elsewhere, but have not previously been happy with how they sound.
Hearing aids of yesteryear were adjusted using a screwdriver. Adjustments could be made for volume and bass/treble.
Today, many digital hearing aids have hundreds of parameters that can be adjusted to more accurately accommodate the wearer's hearing needs and desires.
If your hearing aids were programmed for your specific hearing loss by a hearing care professional at some time in the past and they just need to be turned up louder or some other simple adjustments, we can handle that with a simple note explaining exactly how you want your hearing aids re-tuned.
If your hearing aids have never been previously programmed for your specific hearing loss, we will need a copy of a recent hearing test. We will professionally reprogram your hearing aids for your current hearing loss based on that hearing test. This includes used hearing aids purchased elsewhere or hearing aids gifted to you by friends or family.
Common Hearing Aid Brands that We ReProgram:
Audina – Bernafon – Danavox – Hansaton – HearSource – Interton – Manan – Micro-Tech – Magnatone –  MD Hearing – Micro-Tech – Oticon – Persona Medical – Puretone – Phonak – Prairie Labs – Qualitone – ReSound – Rexton – SeboTec – Signia – Siemens – Starkey – Sonic Innovations – Unitron  – Widex – Zounds and Others…
Good Instructions
Include a good note with your hearing aids (a copy of a hearing test too, if possible) telling us what or how you want your hearing aid sound to be changed. Include in the note a good reliable daytime contact phone number, so that if we have questions or concerns we can contact you quickly.
We charge $99 per hearing aid programming session. If you have a single hearing aid that needs to be adjusted, the price is $99. If you have a matched pair (set) of hearing aids from the same manufacturer, the price is still only $99 (for the pair).
If you have one hearing aid from one manufacturer and another hearing from a different hearing manufacturer or they are not a matched set, the price is $99 per hearing aid.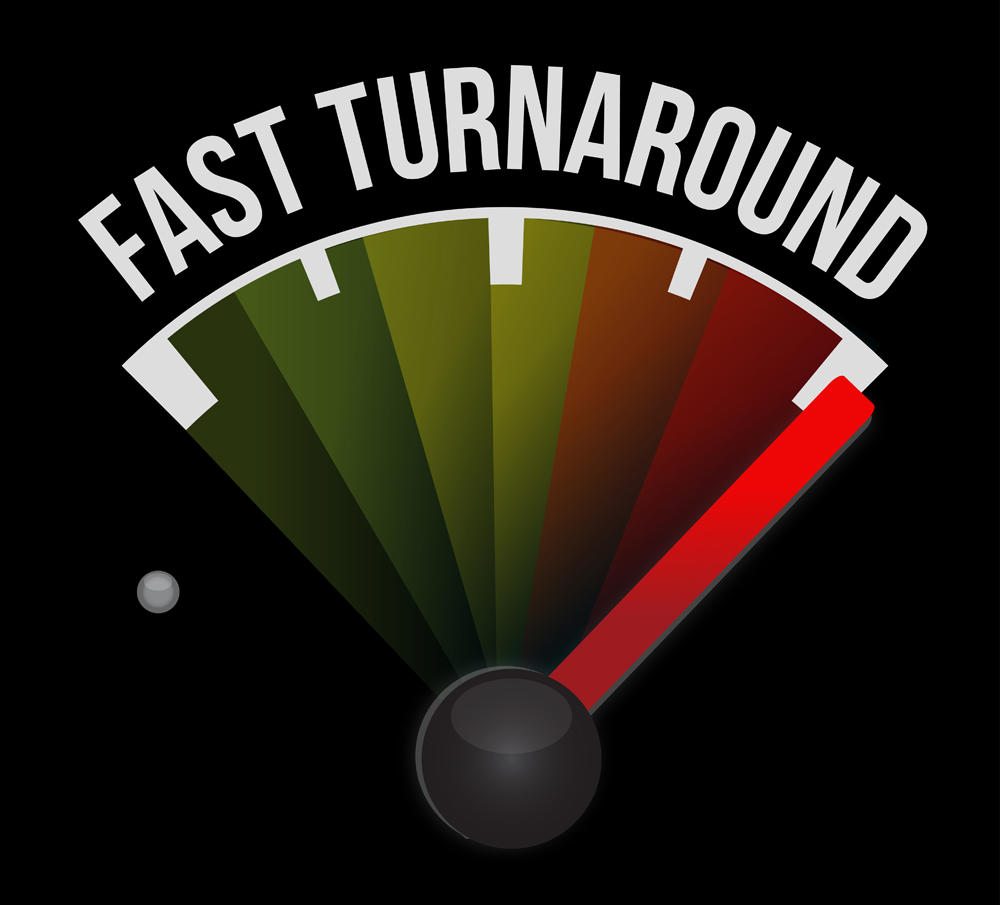 FAST Turn Around Time
We Pride Ourselves on Our Fast Customer Service. Customers living in the USA, please allow up to 5 business days from the receipt of the hearing devices for re-programming. The hearing aids will then be shipped from our location based on the return shipping option that you have selected.
Canadian & International customers, please allow up to 10 days from the day we receive the hearing aids for re-programming and shipping back to you due to Customs delays in your country.
We will ship ALL hearing aids back to our International customers by USPS (Post Office).
If you purchased a hearing aid from us directly and need to have the programming adjusted, we would be glad to adjust the hearing aid for you at no cost. 
If you have any questions regarding our hearing aid programming service, sound adjustments, or reprogramming, please feel free to contact us at 1-800-416-2434, Monday thru Friday, 9:00 a.m. to 9:00 p.m. Eastern Time (6:00 a.m. to 6:00 p.m. Pacific time) USA.
Additional information
| | |
| --- | --- |
| Weight | 1 lbs |
| Dimensions | 1 × 2 × 3 in |
| Brand | Phonak, ReSound, Siemens, Signia, Starkey, Widex |
Terms and Conditions of Purchase, Warranty, 45-Day Return/Refund Policy on all Products Sold By HearSource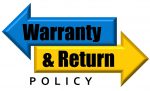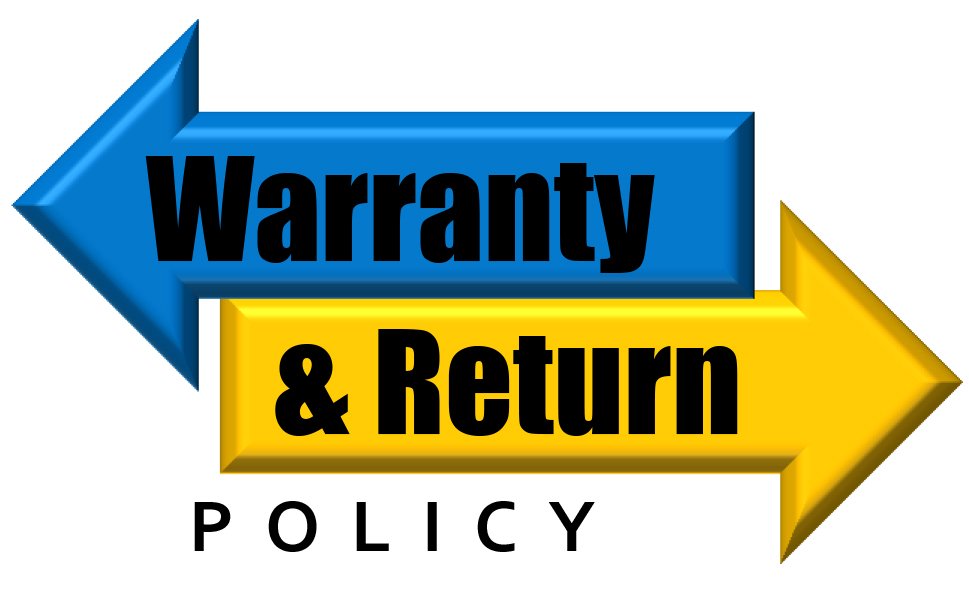 By purchasing products or services from HearSource, you do hereby agree to the following new product warranty, hearing aid repair warranty, return policy, and all other terms and conditions. 
All new merchandise or products purchased from HearSource are warranted against material or manufacturing defect by the original manufacturer for a minimum period of one year (certain hearing aid models may have warranties from the manufacturer for two or three years) from the date of shipping from our facility to your address. At our sole discretion we may repair, exchange, replace or upgrade any defective product that you have purchased from us. Additional/extended warranties are available for purchase at additional cost. Please contact HearSource for additional information concerning extended warranties. This warranty is non-transferable and applies only to the original purchaser. To obtain warranty service on any HearSource product, please include a check for processing, shipping & handling of $19.95.
Hearing Aid Repair Warranty
All hearing aids repaired by HearSource are warranted for six months from the date of shipment to you unless you have specifically requested and paid the additional $50 fee for a one year warranty. To obtain warranty service on any HearSource repair, please enclose a check for processing, shipping & handling for $19.95
Return Policy, 45-Day Money Back Policy
HearSource offers only the best brand names and the highest quality goods. We provide a 45-day return for refund policy.  If for any reason, you are not satisfied with your purchase, simply contact HearSource at 1-800-416-2434 and request a RMA authorization (Return Merchandise Authorization) number.
Return the item(s) in the original, undamaged condition (including all original materials, packaging and accessories) within 45-days of our shipping date to you of any product for refund. Returned merchandise must be received by us at our HearSource location within 45-days of our shipping date to you. If you have any questions or concerns regarding your order or our return policy, please contact us directly at 1-800-416-2434.
Call 1-800-416-2434, Monday through Friday, 9:00 a.m. to 4:30 p.m., Eastern Time Zone, USA, to obtain your required RMA authorization number. Your shipping and handling charges for products you ship or return to us are non-refundable. You may want to insure your return; as we cannot be held responsible for products damaged, lost or misdirected via shipping.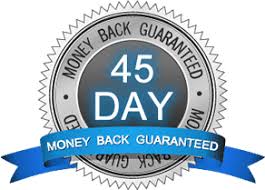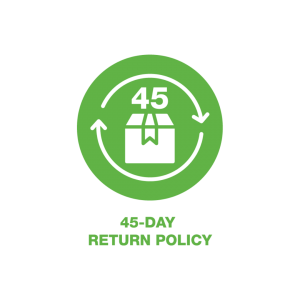 After we receive the product for return, your refund will be made to you in the manor in which you paid. For example; if you paid using a credit card, your refund will be applied to that specific credit card. If you paid by cash or check, your refund will be in the form of a check.
With your RMA clearly identified in the shipping address back to us, please ship return merchandise to:
HearSource
RMA #XXXXXX
108 E. Pat Rady Way, P.O. Box 364
Bainbridge, IN  46105
You may also return any item for exchange or replacement within 45-days of the shipment date due to material defect or damage during shipment. After 45-days, defective or damaged products will be repaired or replaced under the specific manufacturer's warranty policy.