HearSource FaVor
Open Fit Hearing Aids
This product has been discontinued
Description
The FaVor Open Fit Hearing Aid is our smallest and most cost-effective Open Fit hearing aid. The FaVor Open Fit Hearing Aid is an affordable yet discreet design for those with a mild to moderate hearing loss. Also known as an Open Fit, Open Ear or Thin Tube hearing aid. This design is almost invisible to others when worn. For high-frequency hearing loss, it is the hearing aid of choice. The open tip design allows for a more natural sound, eliminating that plugged up feeling (occlusion). The discreet fit and size have made the thin tube BTE very popular.
The FaVor BTE combines advanced technology and fitting flexibility with an attractive mini case design. So much value at this price point makes FaVor the clear choice for anyone looking for an alternative to more expensive options.
Available Colors:
Bronze
Charcoal
Metallic Black 
Specifications
Power level: Mild to Moderate hearing loss, HFA full-on gain: 25 dB
Adaptive Feedback Cancellation Technology helps reduce feedback
Up to 4 Independently Programmable Memories
Tri-Layered Noise Reduction
Memory Change & Low Battery Indicator
12 bands of Gain Adjustment
Fixed directional processing – Focuses on the sounds you want to hear in noisy situations
4 channel Wide Dynamic Range Compression
Active Telecoil (T-Coil) for telephone use
Wide Band Maximum Power Output (MPO) Limiting
Programmable Power-on Delay with Adjustable Level
Uses size 10 battery
1-Year Manufacturer Warranty
If you include a copy of your latest hearing test (audiogram), we will preprogram the hearing aid(s) for you prior to shipping. You can fax your hearing test to us at (765) 588-0408 or eMail it to us at info@hearsource.com
Your FaVor Open Fit Hearing Aid at a Glance
1. Microphone and Receiver – Sound enters the
hearing aid through the microphone. The receiver
delivers amplified sound through the tubing to
the ear canal.
2. Push button – A brief press is used to change
volume. Press and hold to change programs.
3. Battery door – The battery is inserted here and
also functions as the on/off switch. When the door
is closed and battery is inserted, the device will
be on. Opening the door will turn off the hearing
aid. A (+) indicator corresponds to the positive
side of the battery. A small hole may be filled with
a colored plug to be used as an optional indicator
for the right or left ear.
4. Thin Tube – Replaceable thin tube takes the sound from the hearing aid and directs it into your ear canal. 
Telephone Use With FaVor BTE Hearing Aid
Traditional corded phones, cordless phones and cellular phones.
First, try to use the phone as you normally would hold it. If you cannot hear well, move the handset up slightly to find
the position that sounds best to you. If you encounter whistling, tilt the phone handset at an angle until the whistling stops. It may help to turn the volume up on your phone.
Practice using the telephone with someone familiar to you. Try moving the phone around to get the best sound.
Telecoils
Your device contains a telecoil which needs to be activated by your hearing healthcare provider. The telecoil converts
electromagnetic signals directly from the telephone into sound. To use the telecoil, select the appropriate program
setting, using the push button. The telecoil setting may allow you to hear more clearly on the telephone. After finishing
your phone call, change back to your preferred listening program.
If your phone is labeled "Hearing Aid Compatible," it works with a telecoil.
Other uses of a telecoil
Many people use the telecoil with assistive listening devices called induction loops. If you go to a public event, and the
room is "looped," then you can use your telecoil. Set your hearing aid to the telecoil program. Sound is transmitted to your hearing aid, allowing you to hear the speaker more clearly. After the event, change back to your preferred listening program.
A telecoil can be used wherever a loop system is installed. When the telecoil function in a hearing aid is activated, sound sent through the loop system is amplified while background noise is shut out.
Loop telecoil systems – also known as "hearing loops" or "audio induction loops" – are becoming more popular and can now be found in:
Churches
Concert halls
Universities
Taxi cabs (London and New York City)
Airports
Museums (for guided tours)

Look for this symbol to find a telecoil system where you are.
Favor Open Fit Hearing Aid Repairs
For FaVor Hearing Aid Repairs, send to:
HearSource Hearing Aid Repair Service
108 E Pat Rady Way. PO Box 364
Bainbridge, IN  46105
Include a note of what you think is wrong and a daytime phone number for us to be able to call you with any questions.
FaVor Hearing Aid Technical Specifications
| | | |
| --- | --- | --- |
| IEC 60118-7/ANSI S3.22-2003 (2cc) | Thin Tube | Earhook |
| Peak OSPL90(db SPL) | 116 | 122 |
| HFA OSPL90(db SPL) | 102 | 115 |
| Typical Peak Gain (dB) | 35 | 53 |
| HFA FOG (dB) | 25 | 45 |
| HFA Ref. Test Gain (dB) | 25 | 38 |
| Frequency Range: f1-f2 | 300-5700 | 600-5400 |
| THD @ 500 Hz (%) | 1 | 1 |
| THD @ 800 Hz (%) | .2 | 3.7 |
| THD @ 1600 Hz (%) | 1 | 3.6 |
| Equivalent Input Noise (dB SPL) | 21 | 10 |
| Attack Time (msec) | 20 | 20 |
| Release Time (msec) | 150 | 150 |
| Battery Current Drain (mA) | 0.9 | 0.9 |
| Battery Life [10A Zinc Air] | 100 hours | 100 hours |
| MASL (dB SPL) | 65 | 68 |
| ETLS (dB) | 9 | 1 |
For more information on the HearSource FaVor Open Fit Hearing Aid, please call 1-800-416-2434, Monday Thru Friday, 9:00 a.m. to 9:00 p.m. Eastern Time (6:00 a.m. to 6:00 p.m. Pacific Time) USA.
Additional information
| | |
| --- | --- |
| Brand | HearSource |
| Technology Level | Standard |
| Special Features | Professional Remote Programming |
Terms and Conditions of Purchase, Warranty, 45-Day Return/Refund Policy on all Products Sold By HearSource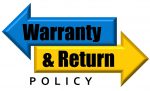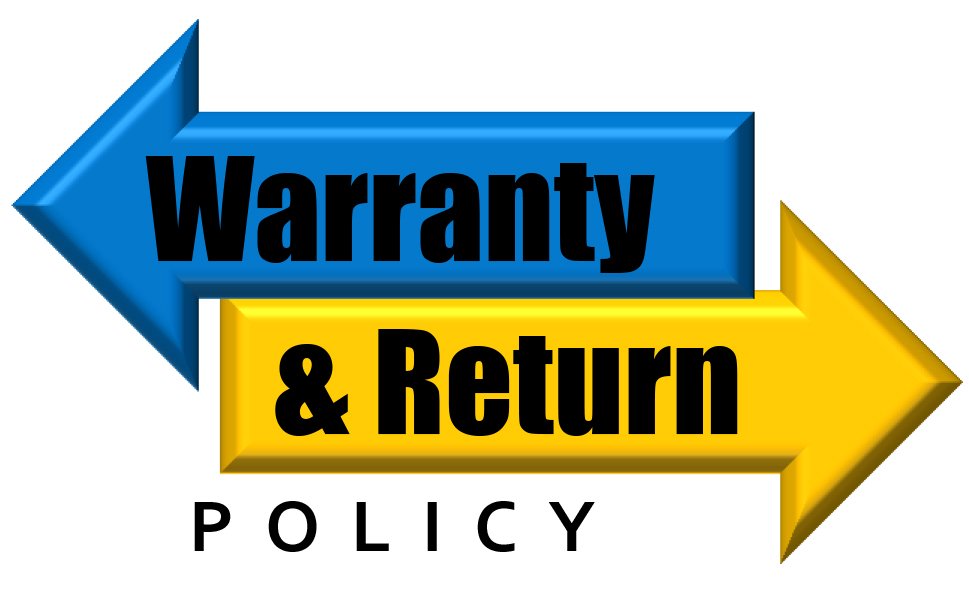 By purchasing products or services from HearSource, you do hereby agree to the following new product warranty, hearing aid repair warranty, return policy, and all other terms and conditions. 
All new merchandise or products purchased from HearSource are warranted against material or manufacturing defect by the original manufacturer for a minimum period of one year (certain hearing aid models may have warranties from the manufacturer for two or three years) from the date of shipping from our facility to your address. At our sole discretion we may repair, exchange, replace or upgrade any defective product that you have purchased from us. Additional/extended warranties are available for purchase at additional cost. Please contact HearSource for additional information concerning extended warranties. This warranty is non-transferable and applies only to the original purchaser. To obtain warranty service on any HearSource product, please include a check for processing, shipping & handling of $19.95.
Hearing Aid Repair Warranty
All hearing aids repaired by HearSource are warranted for six months from the date of shipment to you unless you have specifically requested and paid the additional $50 fee for a one year warranty. To obtain warranty service on any HearSource repair, please enclose a check for processing, shipping & handling for $19.95
Return Policy, 45-Day Money Back Policy
HearSource offers only the best brand names and the highest quality goods. We provide a 45-day return for refund policy.  If for any reason, you are not satisfied with your purchase, simply contact HearSource at 1-800-416-2434 and request a RMA authorization (Return Merchandise Authorization) number.
Return the item(s) in the original, undamaged condition (including all original materials, packaging and accessories) within 45-days of our shipping date to you of any product for refund. Returned merchandise must be received by us at our HearSource location within 45-days of our shipping date to you. If you have any questions or concerns regarding your order or our return policy, please contact us directly at 1-800-416-2434.
Call 1-800-416-2434, Monday through Friday, 9:00 a.m. to 4:30 p.m., Eastern Time Zone, USA, to obtain your required RMA authorization number. Your shipping and handling charges for products you ship or return to us are non-refundable. You may want to insure your return; as we cannot be held responsible for products damaged, lost or misdirected via shipping.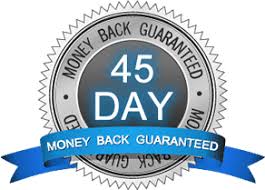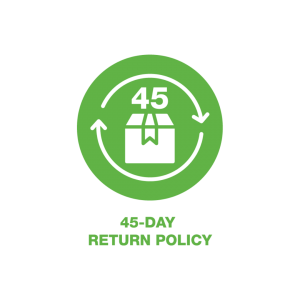 After we receive the product for return, your refund will be made to you in the manor in which you paid. For example; if you paid using a credit card, your refund will be applied to that specific credit card. If you paid by cash or check, your refund will be in the form of a check.
With your RMA clearly identified in the shipping address back to us, please ship return merchandise to:
HearSource
RMA #XXXXXX
108 E. Pat Rady Way, P.O. Box 364
Bainbridge, IN  46105
You may also return any item for exchange or replacement within 45-days of the shipment date due to material defect or damage during shipment. After 45-days, defective or damaged products will be repaired or replaced under the specific manufacturer's warranty policy.