HearSource FreeStyle 812
Open Fit Hearing Aids
Our Price: $499.00
Description
HearSource FreeStyle 812 Hearing Aid
This affordable digital hearing aid is designed to correct mild to moderately-severe high-frequency hearing loss. The FreeStyle 812 Open Fit design is discreet, comfortable and durable.
Open Fit hearing aids do not use custom ear molds but use an open tip in your ear canal. This open fit design allows for a very natural sounding hearing correction and prevents the occlusion effect (that plugged up feeling). With a slight touch of the toggle switch, the volume can be increased or decreased or with a longer touch, you can change between four environmental settings pre-programmed for quiet, noisy, music, or telephone. The FreeStyle 812 Open Fit Hearing Aid allows you to hear the sounds you have been missing at an affordable price.
Affordable price
One Year Manufacturer Warranty
Automatic Noise Reduction
Automatic Feedback Reduction
8 Channels / 12 Bands provides for better understand in a wider variety of listening environments
Digital Rocker Volume Control with built-in 4 Environmental Programs Switch
High Impact Casing
The FreeStyle Series follows traditional approaches to hearing amplification employing powerful behind-the-ear in an modern "Open Fit" style. The FreeStyle is best known for their clarity in noise providing high frequency gain without feedback, making these hearing aids exactly what you desire.
You'll hear sounds you haven't heard in years, like birds chirping, a clock ticking, or a conversation with a friend
USA-made hearing technology
The telephone setting allows you to use the phone normally – no speaker or other assistance necessary
Slim tubing and nearly-invisible ear tips are almost unnoticeable when worn
Our world-class support – HearSource hearing advisers are ready by phone, chat, or email to help with any questions you have, whether you're a repeat customer or seeking information for the first time.
High Quality Hearing Aids That Look Great
The FreeStyle is a high-quality and attractive behind-the-ear hearing aid. This 100% digital hearing aid is designed to improve hearing for those that suffer from mild to moderate hearing loss. The volume rocker allows you to make precise adjustments to volume on your digital hearing aid. Advanced technology includes feedback canceling (helps reduce squeal), noise reduction technology (reduces unwanted noise), and noise compression (increases the amplification of softer sounds and reduces amplification of sudden loud bursts). This 100% digital hearing aid also has directional microphones to capture sounds from all angles.
This high-quality hearing aid was designed by a team of doctors and engineers to meet the needs of our customers. We tested the FreeStyle 812 with customers who were new to hearing aids, and with people who had used hearing aids for years. The sleek looks of the FreeStyle and the high quality hearing aid technology improved hearing and removed the concern some had over what people would think if they saw them wearing a hearing aid.
Feedback from over 750,000 satisfied customers has consistently shown that customers who tried the FreeStyle enjoyed a dramatic improvement in quality of life, allowing them to connect with their loved ones and enjoy life to its fullest. Try it at home for 45 days and allow our team of Hearing Care Specialists to walk you through the seamless process of improving the quality of your hearing and life.
FreeStyle 812 Open Fit Hearing Aid Features:
Personal or Remote Programmable Capable with Optional eMiniTec Hearing Aid Programmer Kit
100% Digital Processing Device
8 Channels
12 Band Equalizer
Automatic Sound Focus Mic System
Tri-mode Layered Noise Reduction – Our unique version of noise reduction acts to remove noise in between speech syllables as well as to lower general background noise from the environment. All layers respond to noise of all intensities.
Automatic Feedback Cancellation – Adaptive Feedback Cancellation (AFC). The feedback manager in this hearing aid uses the phase cancellation feedback management system. This anti-entrainment function acts to prevent problems caused by single tones, multiple tones, and loud complex sounds. Laboratory tests of the AFC function show that it adds as much as 17 dB of gain compared to when AFC is turned off—known as Added Stable Gain.
Dynamic Speech Enhancement
Multi-function Digital Rocker: Volume/ Memory
4 Memories w/ Indicators
Data Logging
Automatic TeleCoil (for telephone use)
Power on Delay
Moisture Resistent
Low Battery Warning w/indicator – When the battery nears the end of its life, the hearing aid will detect this condition and provide a low battery warning signal. The aid emits three sets of double beeps every 10 minutes. When the battery is at its very end of life, six sets of double beeps will be emitted, and then shuts down the audio output of the hearing instrument.
312 Battery
Open Fit Thin Tube or BTE Earhook Compatible
If you include a copy of your latest hearing test (audiogram), we will preprogram the hearing aid(s) for you prior to shipping. You can fax your hearing test to us at (765) 588-0408 or email it to us at [email protected]
Purchase the eMiniTec Hearing Aid Programming Kit (Sold Separately), allows the ability to adjust and program your own hearing aids or for us to remotely adjust your hearing aids for you (when connected to an internet connected PC or laptop).  Click here for more details.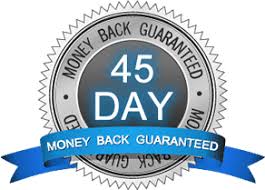 For more information about the FreeStyle 812 Open Fit Hearing aid, please call 1-800-416-2434, Monday thru Friday, 9:00 a.m. to 9:00 p.m. Eastern time (6:00 a.m. to 6:00 p.m. Pacific Time) USA.
Additional information
| | |
| --- | --- |
| Brand | |
| Special Features | Professional Remote Programming, Self Programmable |
Terms and Conditions of Purchase, Warranty, 45-Day Return/Refund Policy on all Products Sold By HearSource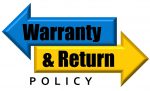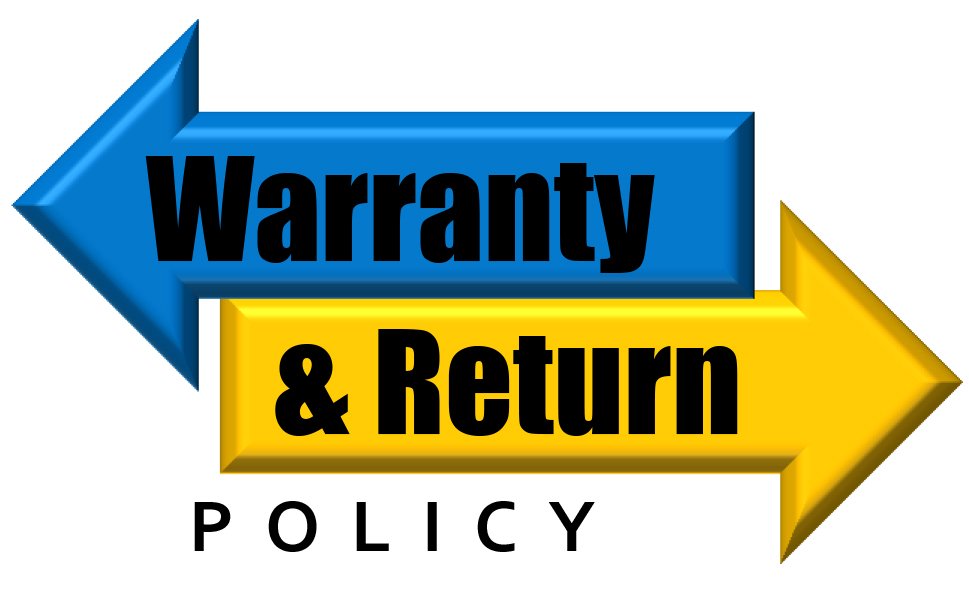 By purchasing products or services from HearSource, you do hereby agree to the following new product warranty, hearing aid repair warranty, return policy, and all other terms and conditions. 
All new merchandise or products purchased from HearSource are warranted against material or manufacturing defect by the original manufacturer for a minimum period of one year (certain hearing aid models may have warranties from the manufacturer for two or three years) from the date of shipping from our facility to your address. At our sole discretion we may repair, exchange, replace or upgrade any defective product that you have purchased from us. Additional/extended warranties are available for purchase at additional cost. Please contact HearSource for additional information concerning extended warranties. This warranty is non-transferable and applies only to the original purchaser. To obtain warranty service on any HearSource product, please include a check for processing, shipping & handling of $19.95.
Hearing Aid Repair Warranty
All hearing aids repaired by HearSource are warranted for six months from the date of shipment to you unless you have specifically requested and paid the additional $50 fee for a one year warranty. To obtain warranty service on any HearSource repair, please enclose a check for processing, shipping & handling for $19.95
Return Policy, 45-Day Money Back Policy
HearSource offers only the best brand names and the highest quality goods. We provide a 45-day return for refund policy.  If for any reason, you are not satisfied with your purchase, simply contact HearSource at 1-800-416-2434 and request a RMA authorization (Return Merchandise Authorization) number.
Return the item(s) in the original, undamaged condition (including all original materials, packaging and accessories) within 45-days of our shipping date to you of any product for refund. Returned merchandise must be received by us at our HearSource location within 45-days of our shipping date to you. If you have any questions or concerns regarding your order or our return policy, please contact us directly at 1-800-416-2434.
Call 1-800-416-2434, Monday through Friday, 9:00 a.m. to 4:30 p.m., Eastern Time Zone, USA, to obtain your required RMA authorization number. Your shipping and handling charges for products you ship or return to us are non-refundable. You may want to insure your return; as we cannot be held responsible for products damaged, lost or misdirected via shipping.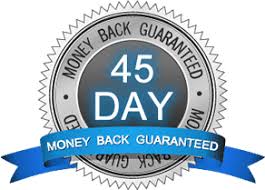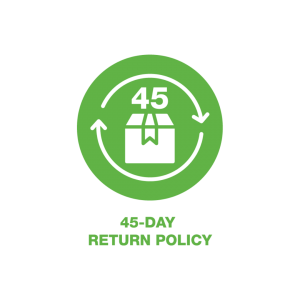 After we receive the product for return, your refund will be made to you in the manor in which you paid. For example; if you paid using a credit card, your refund will be applied to that specific credit card. If you paid by cash or check, your refund will be in the form of a check.
With your RMA clearly identified in the shipping address back to us, please ship return merchandise to:
HearSource
RMA #XXXXXX
108 E. Pat Rady Way, P.O. Box 364
Bainbridge, IN  46105
You may also return any item for exchange or replacement within 45-days of the shipment date due to material defect or damage during shipment. After 45-days, defective or damaged products will be repaired or replaced under the specific manufacturer's warranty policy.
Who is Katapult?
Katapult offers a simple, straight-forward lease-to-own option, with no credit needed to help customers get durable goods from top retailers then pay over time.
What is lease-to-own?
Lease-to-own means that you make recurring payments for the use of the products you have selected. You have no long-term obligation to continue leasing and can return the product to Katapult at any time with no further obligation other than amounts past due.
---
Disclosure
Pricing may vary by state and does not include sales tax. Estimates above are based on a $45 initial payment and a 12-month term using a monthly payment schedule. Weekly, bi-weekly, and semi-monthly payment schedules are also available. Mid-term is equivalent to 6 months.
CA residents pay only the cash price if paid off within 3 months.
Pay off within 90 days for just 5% above the cash price plus the initial $45 payment. To exercise the 90-day early purchase option contact Katapult via 24/7 chat or visit the customer portal page by clicking here for the most up-to-date account information related to your lease-purchase agreement.
This is an advertisement for Katapult's lease-purchase or lease-to-own service. The path to ownership will cost more than the merchant's cash price. Certain items available at participating locations. Not available in MN, NJ, WI, WY.