HearSource Hearing Aid Programming Software
$0.00
HearSource Hearing Aid Programming Software is for in-home fitting and self-programming of your HearSource Bluetooth-enabled hearing aids.
Description
An updated version of the HearSource Hearing Aids and eMiniTec hearing aid programming software. This software requires the use of HearSource brand hearing aids, eMiniTec and associated cables for proper function.
HearSource Hearing Aid Programming Software
HearSource has developed an entire ecosystem of "Self-Fitting" or "Personal Programmable" hearing aid solutions at extremely affordable prices. HearSource's system includes several hearing aid options, HearSource Hearing Aid Programming Software, eMiniTec Hearing aid Programmer, and the appropriate connecting cables.
Adjust your HearSource Personal Programmable Hearing Aids using our eMiniTec hearing aid programmer kit. Any hearing aid from HearSource with the "Personal Programmable" label attache to them can be used with the eMiniTec Hearing Aid Programmer. With this hearing aid programming kit, we can also remotely program your hearing aid for you utilizing an internet connected PC or laptop.
HearSource also offers real-time live remote support to aid individuals in the Self-Fitting of their hearing aids. All that is required is a telephone or an internet connected personal computer.
The need for reliable access to hearing health care services is growing globally, particularly in developing countries and in remotely located and in under served regions in many parts of the developed world. Individuals with hearing loss in these areas are at a significant disadvantage due to the scarcity of local hearing health care professionals and the high cost of hearing aids. Current approaches to making hearing rehabilitation services more readily available to under served populations include TeleHearing Care and the provision of amplification devices outside of the traditional provider-client relationship.
The device is thus assembled, fitted, and managed by the user without the need for professional support. To address the significant shortage of clinical skills in developing countries, the viability of TeleHearing Care is being explored.
DIY Hearing Aid Programming
There are also those hearing-impaired individuals who have reliable access to hearing health care services, but who wish to be in control of their own fitting process, without having to rely on hearing care professionals to program and adjust the settings of their hearing aids. A recent survey by Kochkin (2007) focused on obstacles to obtaining hearing aids listed the top five characteristics that would increase the likelihood that a currently unaided individual to purchase hearing aids. Two of the five characteristics were lower cost and the ability to self-fit and self-adjust their own hearing aids. Forty percent of those surveyed indicated that a discount of just $500 would encourage them to purchase hearing aids, whereas 19% reported that the ability to self-fit or self-adjust their own hearing aids would increase the likelihood of hearing aids purchase (Kochkin, 2007).
Self-Fitting or Personal Programmable Hearing Aids
HearSource's solution for hearing-impaired individuals in both the developing and developed worlds is a "do-it-yourself" amplification device that can be fitted and managed entirely by the user, without the assistance of a hearing health care professional, the use of computer hardware, or access to a telephone or the internet. We refer to such a device as a "self-fitting," User-Programmable" or "Personal Programmable" hearing aids.
HearSource's vision of self-fitting hearing aids is an amplification device that consists of a behind-the-ear (BTE) body and an instant-fit tip. Our self-fitting hearing aids are equipped with user controls, either on the device itself or on a remote control, the wearer is able able to further fine-tune the device in his or her everyday listening environments
User-Programmable Hearing Aids
User-programmable hearing aids, are digital hearing aids with such features as multi channel compression, adaptive feedback cancellation, and noise reduction and speech enhancement algorithms.
In order to program and adjust these hearing aids, a previous audiogram, a computer, internet access, fitting software, and/or a hardware interface between the computer and the hearing aids are required. Following the submission of a recent hearing test, the most appropriate hearing aid model is recommended in consultation with a HearSource representative. HearSource additionally offers a telephone appointment with a "programming coach" who can guide the user through the fine-tuning process and provide technical support. All hearing aids purchased from HearSource are delivered to the user pre-programmed.
For those users who wish to undertake self-adjustments, fitting software, eMiniTec hearing aid programmer, and programming cables may be ordered in conjunction with the hearing aids.
HearSource offers hearing aids that may be purchased and adjusted without visiting a hearing health care professional. Several of these devices could be considered "self-fitting" in that the wearer is in control of the fitting procedure. Additionally, a our hearing aids are low-cost devices.
For more information on HearSource Hearing aid Programming Software, please call 1-800-416-2434, Monday thru Friday, 9:00 a.m. to 9:00 p.m. Eastern Time (6:00 a.m. to 6:00 p.m. Pacific Time) USA.
Terms and Conditions of Purchase, Warranty, 45-Day Return/Refund Policy on all Products Sold By HearSource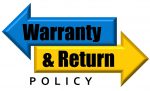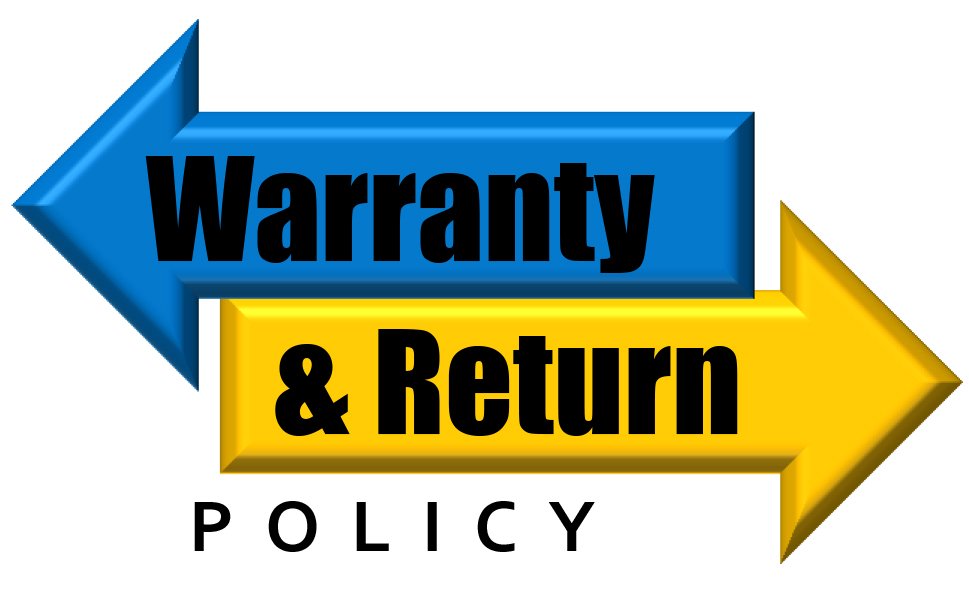 By purchasing products or services from HearSource, you do hereby agree to the following new product warranty, hearing aid repair warranty, return policy, and all other terms and conditions. 
All new merchandise or products purchased from HearSource are warranted against material or manufacturing defect by the original manufacturer for a minimum period of one year (certain hearing aid models may have warranties from the manufacturer for two or three years) from the date of shipping from our facility to your address. At our sole discretion we may repair, exchange, replace or upgrade any defective product that you have purchased from us. Additional/extended warranties are available for purchase at additional cost. Please contact HearSource for additional information concerning extended warranties. This warranty is non-transferable and applies only to the original purchaser. To obtain warranty service on any HearSource product, please include a check for processing, shipping & handling of $19.95.
Hearing Aid Repair Warranty
All hearing aids repaired by HearSource are warranted for six months from the date of shipment to you unless you have specifically requested and paid the additional $50 fee for a one year warranty. To obtain warranty service on any HearSource repair, please enclose a check for processing, shipping & handling for $19.95
Return Policy, 45-Day Money Back Policy
HearSource offers only the best brand names and the highest quality goods. We provide a 45-day return for refund policy.  If for any reason, you are not satisfied with your purchase, simply contact HearSource at 1-800-416-2434 and request a RMA authorization (Return Merchandise Authorization) number.
Return the item(s) in the original, undamaged condition (including all original materials, packaging and accessories) within 45-days of our shipping date to you of any product for refund. Returned merchandise must be received by us at our HearSource location within 45-days of our shipping date to you. If you have any questions or concerns regarding your order or our return policy, please contact us directly at 1-800-416-2434.
Call 1-800-416-2434, Monday through Friday, 9:00 a.m. to 4:30 p.m., Eastern Time Zone, USA, to obtain your required RMA authorization number. Your shipping and handling charges for products you ship or return to us are non-refundable. You may want to insure your return; as we cannot be held responsible for products damaged, lost or misdirected via shipping.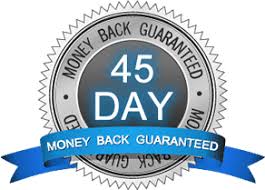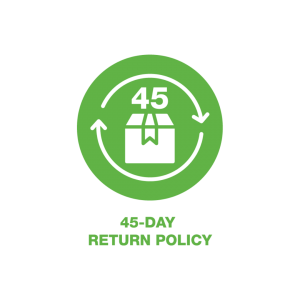 After we receive the product for return, your refund will be made to you in the manor in which you paid. For example; if you paid using a credit card, your refund will be applied to that specific credit card. If you paid by cash or check, your refund will be in the form of a check.
With your RMA clearly identified in the shipping address back to us, please ship return merchandise to:
HearSource
RMA #XXXXXX
108 E. Pat Rady Way, P.O. Box 364
Bainbridge, IN  46105
You may also return any item for exchange or replacement within 45-days of the shipment date due to material defect or damage during shipment. After 45-days, defective or damaged products will be repaired or replaced under the specific manufacturer's warranty policy.
Who is Katapult?
Katapult offers a simple, straight-forward lease-to-own option, with no credit needed to help customers get durable goods from top retailers then pay over time.
What is lease-to-own?
Lease-to-own means that you make recurring payments for the use of the products you have selected. You have no long-term obligation to continue leasing and can return the product to Katapult at any time with no further obligation other than amounts past due.
---
Disclosure
Pricing may vary by state and does not include sales tax. Estimates above are based on a $45 initial payment and a 12-month term using a monthly payment schedule. Weekly, bi-weekly, and semi-monthly payment schedules are also available. Mid-term is equivalent to 6 months.
CA residents pay only the cash price if paid off within 3 months.
Pay off within 90 days for just 5% above the cash price plus the initial $45 payment. To exercise the 90-day early purchase option contact Katapult via 24/7 chat or visit the customer portal page by clicking here for the most up-to-date account information related to your lease-purchase agreement.
This is an advertisement for Katapult's lease-purchase or lease-to-own service. The path to ownership will cost more than the merchant's cash price. Certain items available at participating locations. Not available in MN, NJ, WI, WY.