HearSource ReVel
Open Fit Hearing Aids
This product has been discontinued
Description
ReVel Open Fit Hearing Aid From HearSource
The ReVel Open Fit Hearing Aid is a new model loaded with features commonly found only in more expensive hearing instruments, but with ReVel it all comes standard at a price where affordability and great technology come together.
This style of hearing aid is also known as an Open Fit, Open Ear or Thin Tube hearing aid. This design is almost invisible. For high-frequency hearing loss, it is the hearing aid of choice. The open tip design allows for a more natural sound, eliminating that plugged up feeling (occlusion). The discreet fit and size has made the thin tube BTE very popular.
ReVel is included with an automatic adaptive feedback cancellation system, four customizable audio programs, digital noise suppression, fixed directional microphones, telecoil, and more (see below). 
These hearing aids can be used in conjunction with a telecoil-neck-loop wireless system. The ReVel also also has a volume control button, "Dynamic Speech Enhancement," (enhances speech clarity in difficult listening situations). Lastly, the reVel offers a broad frequency range (up to 7500 Hz bandwidth).
Premium Hearing Aid Technology At An Affordable Price
Natural hearing loss (Presbecusis) reduces certain sound or hearing ranges, and over time, these so hearing loss ranges expand. This makes hearing certain sounds more difficult as time goes on and hearing loss gets worse.
The HearSource Revel Open Fit Hearing Aid is a premium-quality behind-the-ear open fit hearing aid designed to improve hearing for those that suffer from moderate to severe hearing loss. You'll notice an immediate improvement in hearing… hearing things that you may not have heard in years. And while this 100% digital hearing aid represents a premium level of hearing health technology, it's still only a fraction of the cost of a other hearing aids.
The HearSource ReVel Open fit hearing aid includes a rocker volume control that allows you to make precise adjustments to volume on your digital hearing aid. Premium technology includes automatic adaptive feedback canceling (helps reduce squeal), premium noise reduction technology (reduces unwanted noise), and a best-in-class noise compression technology (increases the volume of softer sounds and reduces volume for sudden loud bursts).
This 100% digital hearing aid also has directional microphones to capture sounds from all angles. The HearSource ReVel Open fit hearing aid also includes a smart technology, which uses voice commands to alert you to a low battery, or which volume setting you have selected.
This high-quality hearing aid was designed by a team of doctors and engineers to meet the needs of our most demanding customers. We tested the ReVel Open Fit Hearing Aid with customers who were experienced users, with the goal of using premium, smart technology to improve their hearing. The thin tube design and soft silicone eartips are hard to see, even with customers concerned about how hearing aids look, the ReVel Open fit hearing aid wins.
Feedback from our 750,000 satisfied customers has consistently shown that customers who tried a HearSource hearing aid enjoyed a dramatic improvement in quality of life, allowing them to connect with their loved ones and enjoy life to its fullest. Try it at home for 45 days and allow our team of Hearing Care Specialists to walk you through the seamless process of improving the quality of your hearing and life
ReVel Open Fit Hearing Aid Benefits
You'll hear sounds you haven't heard in years, like birds chirping, a clock ticking, or a conversation with a friend
Includes high-quality, USA-made hearing technology
The telephone setting allows you to use the phone normally – no speaker or other assistance necessary
Slim tubing and nearly-invisible ear tips are almost unnoticeable when worn
World-class support – our hearing advisers are ready by phone, chat, or email to help with any questions you have
ReVel Open Fit Hearing Aid Features
Power level: Mild to Moderately Severe
Reliant Adaptive Feedback Cancellation Technology
Up to 4 Independently Programmable Memories
12 band Layered Noise Reduction
Memory Change / Low Battery Voice Indicators
12 bands of Gain Adjustment
Automatic Adaptive Directional Microphones
Dynamic Speech Enhancement (DSE)
Data Logging
8 channel Wide Dynamic Range Compression
Active Telecoil (T-Coil)
8 channel Maximum Power Output (MPO) Limiting
Programmable Power-on Delay with Adjustable Level
1-year manufacturer warranty.
Available in Bronze, Charcoal, and Metallic Black
Quality You Can Trust & Try
As a HearSource customer we offer a 45 Day Risk-Free Money-Back Guarantee. We encourage you to try our Premium Technology Digital ReVel Open Fit hearing aid for 45- days risk-free. If you aren't satisfied with the ReVel Open Fit hearing aid, we ask you to simply return all of the items in original condition for a complete refund of your purchase price (less shipping & handling). 
 Manufacturer's Warranty
All HearSource Brand Hearing Aids are warrantied for one year against any manufacturer's defects in materials or workmanship by the original manufacturer.
ReVel Open Fit Hearing Aid Technical Specifications
| | |
| --- | --- |
| IEC 60118-7/ANSI S3.22-2003 (2cc) | Thin Tube Configuration |
| Peak OSPL90(db SPL) | 121 |
| HFA OSPL90(db SPL) | 110 |
| Typical Peak Gain (dB) | 53 |
| High Frequency Full On Gain (dB) | 45 |
| High Frequency Test Gain (dB) | 34 |
| Frequency Range | 200-7500 |
| Battery 312 Zinc Air | Battery Life 150 hours |
For more information about the HearSource ReVel Open Fit Hearing aid, please call 1-800-416-2434, Monday thru Friday, 9:00 a.m. to 9:00 p.m. Eastern Time (6:00 a.m. to 6:00 p.m. Pacific Time) USA.
Additional information
| | |
| --- | --- |
| Brand | HearSource |
| Technology Level | Standard |
| Special Features | Professional Remote Programming, Self Programmable |
Terms and Conditions of Purchase, Warranty, 45-Day Return/Refund Policy on all Products Sold By HearSource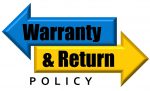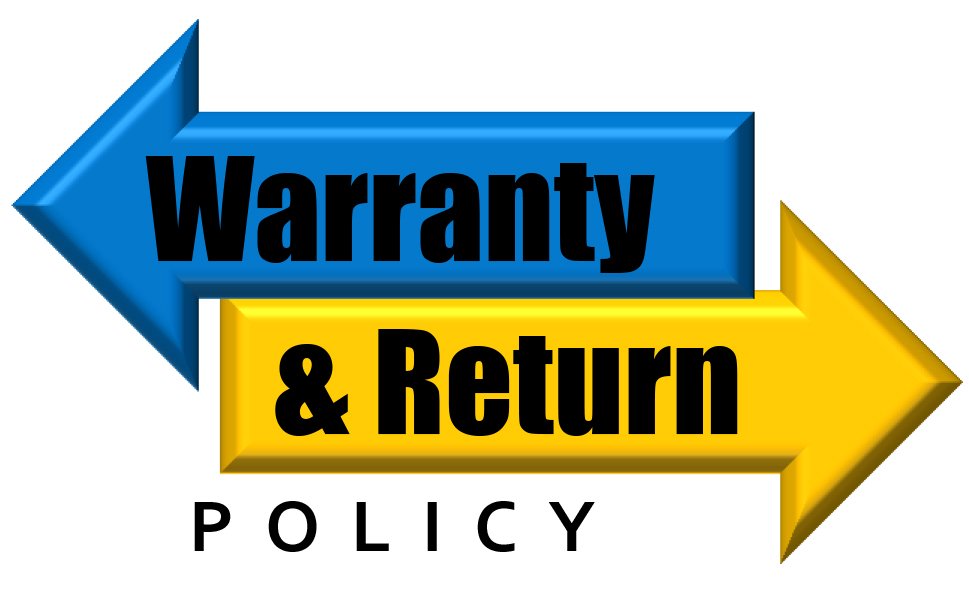 By purchasing products or services from HearSource, you do hereby agree to the following new product warranty, hearing aid repair warranty, return policy, and all other terms and conditions. 
All new merchandise or products purchased from HearSource are warranted against material or manufacturing defect by the original manufacturer for a minimum period of one year (certain hearing aid models may have warranties from the manufacturer for two or three years) from the date of shipping from our facility to your address. At our sole discretion we may repair, exchange, replace or upgrade any defective product that you have purchased from us. Additional/extended warranties are available for purchase at additional cost. Please contact HearSource for additional information concerning extended warranties. This warranty is non-transferable and applies only to the original purchaser. To obtain warranty service on any HearSource product, please include a check for processing, shipping & handling of $19.95.
Hearing Aid Repair Warranty
All hearing aids repaired by HearSource are warranted for six months from the date of shipment to you unless you have specifically requested and paid the additional $50 fee for a one year warranty. To obtain warranty service on any HearSource repair, please enclose a check for processing, shipping & handling for $19.95
Return Policy, 45-Day Money Back Policy
HearSource offers only the best brand names and the highest quality goods. We provide a 45-day return for refund policy.  If for any reason, you are not satisfied with your purchase, simply contact HearSource at 1-800-416-2434 and request a RMA authorization (Return Merchandise Authorization) number.
Return the item(s) in the original, undamaged condition (including all original materials, packaging and accessories) within 45-days of our shipping date to you of any product for refund. Returned merchandise must be received by us at our HearSource location within 45-days of our shipping date to you. If you have any questions or concerns regarding your order or our return policy, please contact us directly at 1-800-416-2434.
Call 1-800-416-2434, Monday through Friday, 9:00 a.m. to 4:30 p.m., Eastern Time Zone, USA, to obtain your required RMA authorization number. Your shipping and handling charges for products you ship or return to us are non-refundable. You may want to insure your return; as we cannot be held responsible for products damaged, lost or misdirected via shipping.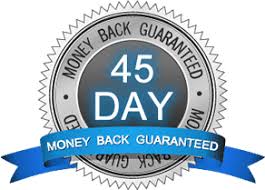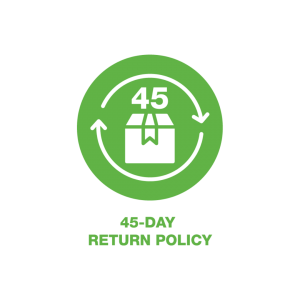 After we receive the product for return, your refund will be made to you in the manor in which you paid. For example; if you paid using a credit card, your refund will be applied to that specific credit card. If you paid by cash or check, your refund will be in the form of a check.
With your RMA clearly identified in the shipping address back to us, please ship return merchandise to:
HearSource
RMA #XXXXXX
108 E. Pat Rady Way, P.O. Box 364
Bainbridge, IN  46105
You may also return any item for exchange or replacement within 45-days of the shipment date due to material defect or damage during shipment. After 45-days, defective or damaged products will be repaired or replaced under the specific manufacturer's warranty policy.