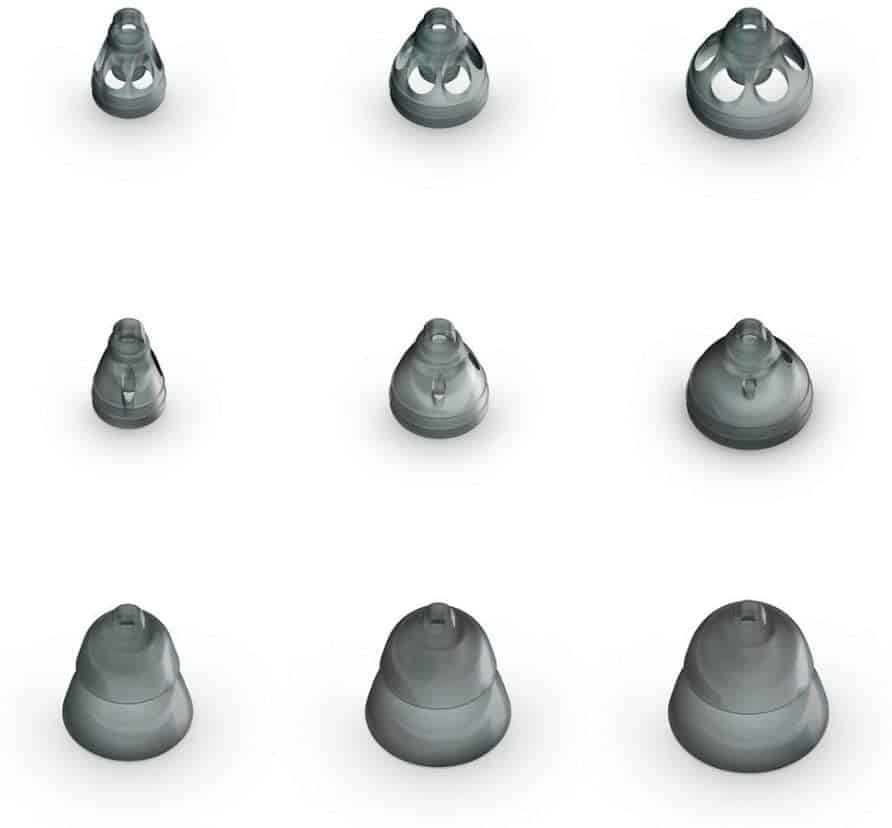 Phonak – Unitron Hearing Aid Domes
Our Price: $10.00
Phonak – Unitron Hearing Aid Domes
Comfortable. Silicone Domes for use with Thin Tube and Receiver-In-Canal Hearing Aids.
Silicone Hearing Aid Domes fit the end of Thin-Tube and RIC Hearing Aids.
Size? Measure the widest diameter of the silicone tip.
Color: Smokey
Hearing Aid Domes come four to a package (4)
Description
Phonak - Unitron Hearing Aid Domes
Phonak – Unitron Hearing Aid Domes are the small silicone bell-shaped pieces located on the end of a thin tube or Receiver-In-Canal (RIC) hearing aids. This is the actual physical piece that is inserted in your ear. The proper choice of style and size dome makes a significant difference in comfort and sound quality when wearing hearing aids.
Phonak – Unitron Hearing Aid Domes come in three (3) styles (open, closed and power) and each with three (3) sizes (small, medium and large).
Note:  Phonak no longer produces the clear domes.  All domes will be the dark or smokey gray color.
Phonak – Unitron Open Fit Hearing Aid Domes have openings in them that allow sound to pass through from outside of the ear through and into the ear canal. This open fit concept allows for a very natural sounding hearing experience with hearing aids. This open fit style also helps prevent the occlusion effect or the plugged up feeling some experience while wearing their hearing aids.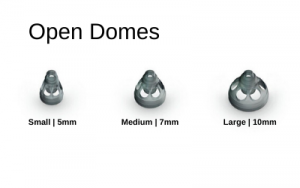 Phonak – Unitron Closed Hearing Aid Domes are mostly closed hearing aid domes with small vents. These domes are more occluding and hold sound in the ear more than open domes.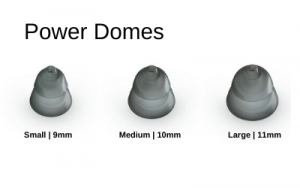 Phonak – Unitron Power (Double) Domes are the most occluding hearing aid domes. Power Domes have no vents. These domes hold the most sound in the ear and are generally used for low frequency and more severe hearing losses.
Phonak – Unitron Silicon Hearing Aid Domes, 4 Per Pack
Hearing Aid Domes are available in the following sizes:
Small – approx 5 mm
Medium – approx 7 mm (Most Common)
Large – approx 10 mm
Phonak – Unitron Hearing Aid domes fit many brands of hearing aids. See list below.
Attaches to end of Phonak/Unitron and many other other thin tube and RIC hearing aids.
Replace discolored or damaged domes.
Replace every 6 – 10 weeks or whenever they pull off the hearing aid tip too easily.
Always ensure that the new replacement dome is pushed firmly onto the tubing completely before inserting the hearing aid tip into the ear canal.
Factory Original Replacement Phonak - Unitron Hearing Aid Domes
Please Note: Domes come in the Smokey color only
Made from soft comfortable silicone in Open Fit, Closed and Power (Double) Hearing Aid dome styles. Use the Phonak – Unitron hearing aid domes with Unitron, Phonak and many other hearing aid thin tube and Receiver-In-Canal type hearing aids. The Phonak – Unitron hearing aid domes slide over the end of the thin tube or receiver (The in-the-ear part of the hearing aids). Although the Domes fit snugly on the hearing aid Tubes/Tips, they are relatively easy to get on and off. To get the size you may need, measure the widest diameter of the dome in millimeters.
Phonak - Unitron Hearing Aid Domes Description & Options
Phonak – Unitron domes come four to a package (4) and are available in the following sizes:
Small open hearing aid dome – approximately 5 mm
Small closed hearing aid dome – approximately 5 mm
Medium open hearing aid dome (Most Common) – approximately 7 mm
Medium closed hearing aid dome – approximately 7 mm
Large open hearing aid dome – approximately 10 mm
Large closed hearing aid dome – approximately 10 mm
Tulip short hearing aid dome (for feedback control)
9 – 10 mm power hearing aid dome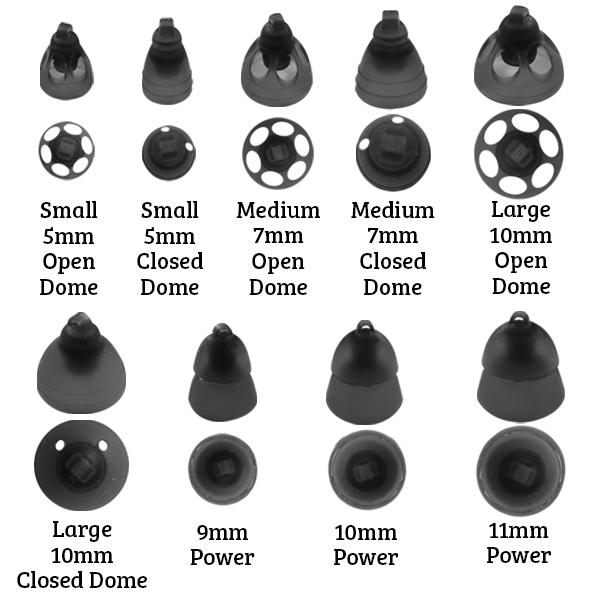 Phonak - Unitron Hearing Aid Domes Compatibility
Audicus Hearing Aids
Audicus Dia IIAudicus Oro
Bach 12
Bach 14
Bach 16
Bach 20
Embrace Hearing Aids
Embrace Hearing H-300
Embrace Hearing H-700
Embrace Hearing H-100 
Phonak Exelia
Phonak Micro Eleva
Phonak Micro Savia
Phonak Extra
Phonak Certena
Phonak Cassia
Phonak Certena
Phonak Milo
Phonak Versata
Phonak Solana
Phonak Versata
Phonak Naida Series
Phonak Savia Series
Phonak OK Series
Phonak Ambra
Phonak Audeo Series
ALL MDHearing Brand Hearing Aids
ReSound Air
ReSound Alera
ReSound Azure
ReSound Essence
ReSound Live
ReSound MA
ReSound Metrix
ReSound Pixel
ReSound Pixel mini
ReSound Pixel regular
ReSound Pulse
ReSound Quattro
ReSound Silhouette
ReSound Sparx
ReSound X-plore
ReSound Ziga
Unitron
Unitron Conversa
Unitron Element
Unitron Indigo
Unitron Latitude
Unitron Moxi Series
Unitron Next
Unitron NT
Unitron Passport
Unitron Quantum Series
Unitron Shift
Unitron Stride
Unitron Unison Series
Unitron Yuu Series 
Zounds
Zounds Clareza
Zounds Impreza
Zounds Potenz
Zounds Prezia
Zounds Riazo
AND MANY OTHER BRANDS AND MODELS OF HEARING AIDS.
For more information or you have any selection or fitment questions about the Phonak – Unitron Hearing Aid Domes, please call 1-800-416-2434, Monday thru Friday, 9:00 a.m. to 9:00 p.m. Eastern Time (6:00 a.m. to 6 p.m. Pacific Time) USA.
Additional information
| | |
| --- | --- |
| Weight | 0.01875 lbs |
| Dimensions | 5.6 × 2 × 0.625 in |
| Brand | Phonak |
Terms and Conditions of Purchase, Warranty, 45-Day Return/Refund Policy on all Products Sold By HearSource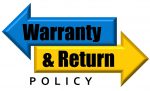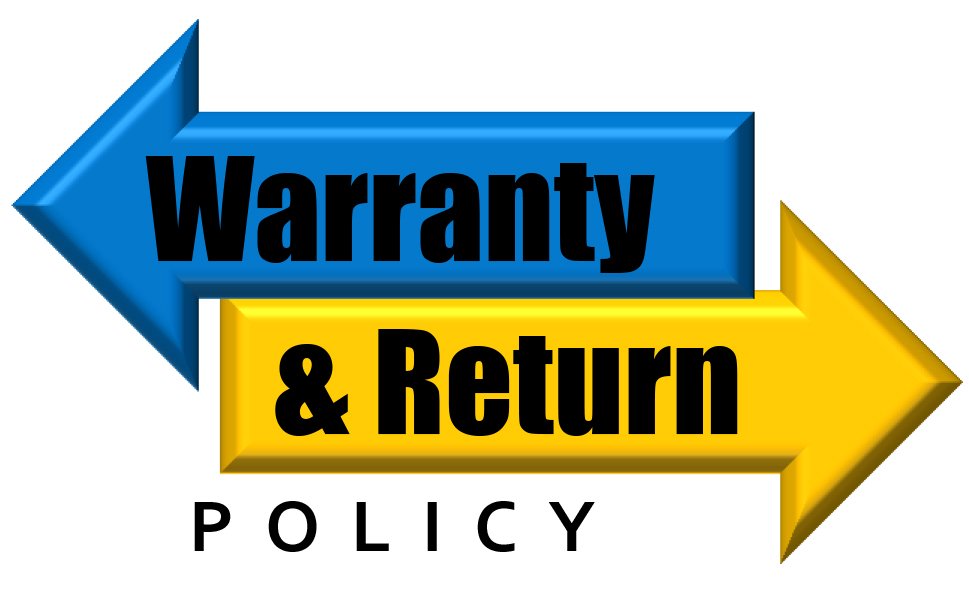 By purchasing products or services from HearSource, you do hereby agree to the following new product warranty, hearing aid repair warranty, return policy, and all other terms and conditions. 
All new merchandise or products purchased from HearSource are warranted against material or manufacturing defect by the original manufacturer for a minimum period of one year (certain hearing aid models may have warranties from the manufacturer for two or three years) from the date of shipping from our facility to your address. At our sole discretion we may repair, exchange, replace or upgrade any defective product that you have purchased from us. Additional/extended warranties are available for purchase at additional cost. Please contact HearSource for additional information concerning extended warranties. This warranty is non-transferable and applies only to the original purchaser. To obtain warranty service on any HearSource product, please include a check for processing, shipping & handling of $19.95.
Hearing Aid Repair Warranty
All hearing aids repaired by HearSource are warranted for six months from the date of shipment to you unless you have specifically requested and paid the additional $50 fee for a one year warranty. To obtain warranty service on any HearSource repair, please enclose a check for processing, shipping & handling for $19.95
Return Policy, 45-Day Money Back Policy
HearSource offers only the best brand names and the highest quality goods. We provide a 45-day return for refund policy.  If for any reason, you are not satisfied with your purchase, simply contact HearSource at 1-800-416-2434 and request a RMA authorization (Return Merchandise Authorization) number.
Return the item(s) in the original, undamaged condition (including all original materials, packaging and accessories) within 45-days of our shipping date to you of any product for refund. Returned merchandise must be received by us at our HearSource location within 45-days of our shipping date to you. If you have any questions or concerns regarding your order or our return policy, please contact us directly at 1-800-416-2434.
Call 1-800-416-2434, Monday through Friday, 9:00 a.m. to 4:30 p.m., Eastern Time Zone, USA, to obtain your required RMA authorization number. Your shipping and handling charges for products you ship or return to us are non-refundable. You may want to insure your return; as we cannot be held responsible for products damaged, lost or misdirected via shipping.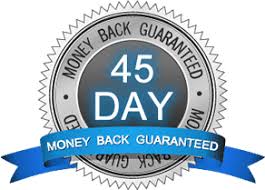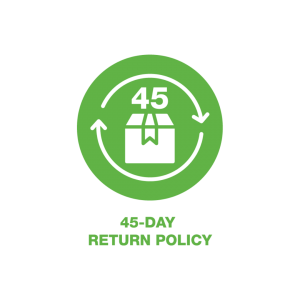 After we receive the product for return, your refund will be made to you in the manor in which you paid. For example; if you paid using a credit card, your refund will be applied to that specific credit card. If you paid by cash or check, your refund will be in the form of a check.
With your RMA clearly identified in the shipping address back to us, please ship return merchandise to:
HearSource
RMA #XXXXXX
108 E. Pat Rady Way, P.O. Box 364
Bainbridge, IN  46105
You may also return any item for exchange or replacement within 45-days of the shipment date due to material defect or damage during shipment. After 45-days, defective or damaged products will be repaired or replaced under the specific manufacturer's warranty policy.
Who is Katapult?
Katapult offers a simple, straight-forward lease-to-own option, with no credit needed to help customers get durable goods from top retailers then pay over time.
What is lease-to-own?
Lease-to-own means that you make recurring payments for the use of the products you have selected. You have no long-term obligation to continue leasing and can return the product to Katapult at any time with no further obligation other than amounts past due.
---
Disclosure
Pricing may vary by state and does not include sales tax. Estimates above are based on a $45 initial payment and a 12-month term using a monthly payment schedule. Weekly, bi-weekly, and semi-monthly payment schedules are also available. Mid-term is equivalent to 6 months.
CA residents pay only the cash price if paid off within 3 months.
Pay off within 90 days for just 5% above the cash price plus the initial $45 payment. To exercise the 90-day early purchase option contact Katapult via 24/7 chat or visit the customer portal page by clicking here for the most up-to-date account information related to your lease-purchase agreement.
This is an advertisement for Katapult's lease-purchase or lease-to-own service. The path to ownership will cost more than the merchant's cash price. Certain items available at participating locations. Not available in MN, NJ, WI, WY.