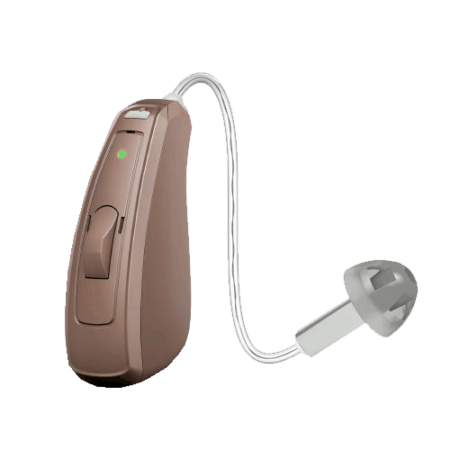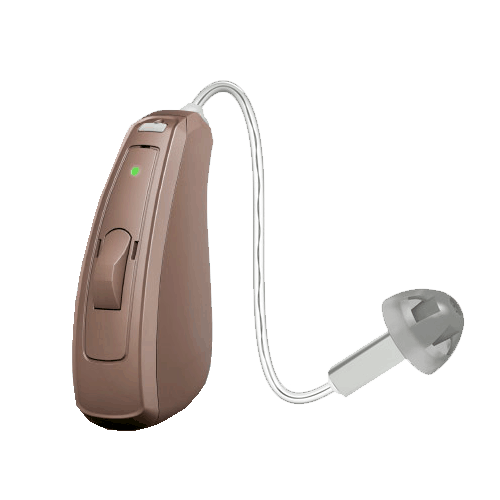 ReSound LiNX Quattro 7 – RIE 61
Rechargeable Hearing Aids
Our Price: $1,424.00
Save hundreds or even thousands. Our price is so competitive that the manufacturer has requested that we don't post it publicly.
Please call 1-800-416-2434 or chat with our live support for pricing.
Description
ReSound LiNX Quattro 7 Rechargeable Hearing Aids
The ReSound LiNX Quattro 7 hearing aids are ReSound's mid technology level devices. Save hundreds or even thousands on this premium plus hearing aid system at HearSource.com. This Receiver-In-The-Ear (RIE) hearing aid features the latest advancements in hearing aid technology while still being very small and discreet. An entirely new hearing aid processor has been developed that provides 100% more speed and a 30% increase in computing power than previous aids. In addition, the Bluetooth wireless radio has been replaced with a newer version that reduces power consumption by 20% compared to previous models (like the LiNX 3D).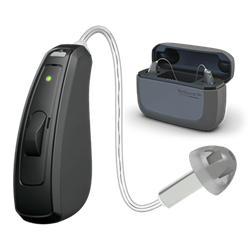 Improvements in the ReSound LiNX Quattro 7 line are:
Made for Android* or iPhone (Direct streaming to iPhone and Android*)
Improved hearing aid wireless system
Extended Dynamic Range (the available range from soft to loud sounds)
More natural and clearer sound
Increased higher frequency bandwidth (amplifying sound up to 9.5kHz)
Rechargeable lithium-ion battery technology with Quick Charge functionality
* Currently the only Android phones that streams calls and music to hearing aids without using a streaming device is the Google Pixel 3, 3a, 4, & 4a Smartphones that have been updated to Android 10.
Quattro Model Comparison chart
Features
Model 9
Model 7
Model 5
Directionality
Binaural
Directionality III
Binaural
Directionality
Natural
Directionality II
Directional
Mix Processor
Y
Y
Y
Environmental Optimizer
Binaural
Environmental
Optimizer II
Y
NoiseTracker II
Y
Y
Y
Sound Shaper
Y
Y
Y
DFS Ultra II w/Music Mode
Y
Y
Y
Impulse Noise Reduction
Y
Y
Ear-to-Ear Communication
Y
Y
Y
WindGuard
Premium
Advanced
Basic
Synchronized VC/Program Button
Y
Y
Y
Tinnitus Sound Generator w/Nature
Y
Y
Y
iOS Audio Streaming
Y
Y
Y
Wireless Accessories Compatibility
Y
Y
Y
Telecoil
Y
Y
Y
Best Environment
Intense
Activity
Moderate
Activity
Home/Quiet
The Best Rechargeable Hearing Aid
ReSound LiNX Quattro 7 hearing aids (RIE 61) have a lithium-ion battery for extended and quick recharge capability. The compact travel charging case that comes with every ReSound LiNX Quattro 7 (RIE 61) Rechargeable hearing aid order makes this one of the easiest to use and versatile rechargeable hearing aids on the market. With only a 30 minute charge, the user can get up to an additional 8 hours of wear. With a three hour charge, the battery can last up to 30 hours before needing charging again.
The travel charging case, when unplugged from from your household electrical socket, holds within its own battery storage system, up to three additional hearing aid charges. This provides for a maximum hearing aid usage time of up to 120 hours without having to plug the charger into a power outlet.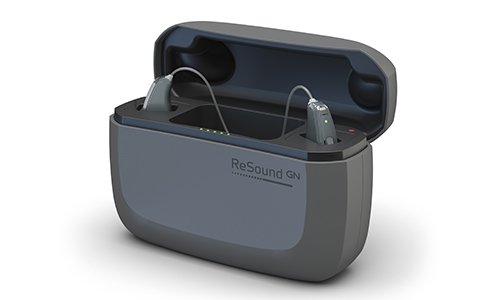 Individuals that have embraced rechargeable hearing aids have expressed that these hearing aids are a game changer. With these new rechargeable hearing aids, users now have the freedom to enjoy their hearing aids for much longer periods of time without fear of running out of power. For more information on or to buy the hearing aid charger – CLICK HERE.
ReSound LiNX Quattro 7 Hearing Aid Smartphone Compatibility
Resound LiNX Quattro 7 hearing aids are compatible with most modern smartphones. ReSound has developed the ReSound Smart 3D app for the Android and iOS (Apple) marketplace. This downloadable app lets you control your hearing aids utilizing your smartphone. On both mobile phone platforms, the apps provide direct connectivity from smartphones to the hearing aids without the need for any additional (Streaming) devices.
Features of the ReSound Smart App
Adjust hearing aid volume controls.
Change hearing aid programs for different environments.
Adjust hearing aid equalizer
Initiate hearing aid remote support.  (Remote adjustments from HearSource pushed through your smartphone to your hearing aids.)
Made for Android and iPhone Hearing Aid
LiNX hearing aids were the first "Made for iPhone" hearing aid and are now the first "Made For Android* hearing aid on the market (Google Pixel 3, 3a, 4, & 4a Smartphones that has been updated to Android 10). The ability to stream calls, music and other audio directly to hearing aids was revolutionary for the time. Before the launch of LiNX, many hearing aids had wireless capabilities, but they all required the use of a hearing aid streaming accessory.
When ReSound started working with Apple to allow streaming directly from an iPhone to Bluetooth connected hearing aids, consumers instantly took notice. Now the direct streaming capability is available for use with the Google Pixel 3, 3a, 4, & 4a Smartphones that have been updated to Android 10.
Hearing Aid Streaming from Android
ReSound LiNX Quattro 7 hearing aids direct streaming capabilities are currently limited to the iPhone and the Google Pixel 3, 3a, 4, & 4a Smartphones that have been updated to Android 10. Direct streaming from an iPhone or Google Pixel 3, 3a, 4, & 4a Smartphones to these hearing aids requires NO streamer or other intermediary device.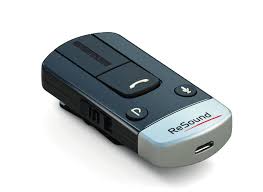 Other Android users that want to stream from their phone will have to purchase a hearing aid streaming accessory such as the Phone Clip+. This allows Android users to send an audio signal from their mobile phone to their hearing aids.
It's nice to have direct streaming from the phone, but using a streaming accessory has its advantages. If you desire a truly hands free experience using a hearing aid, a streaming accessory is a must. Usually this technology is discreetly worn on the body and allows you to connect your hearing aids to a smartphone up to 30 feet away. With the ability to answer phone calls via the streamer, actually having your phone on your person is no longer necessary.
Even though iPhones have direct streaming to hearing aids, the actual iPhones still have to be answered and talked into. Wireless streamers allow for the actual phone to left in the pocket or anywhere nearby. Where this specific technology can come in handy is if you have take a lot of phone calls and really need a hands free experience. We have also found that some of our clientele that have mobility issues enjoy this accessory and technology.
Tinnitus Management and Relief
With 80% of hearing loss cases existing alongside tinnitus (ringing or buzzing in the ears), the ReSound LiNX Quattro 7 addresses this condition head-on with it's Tinnitus Relief feature. This sophisticated tinnitus management system masks the tinnitus sound and provides a collection of pre-programmed synthetic sounds to aid in tinnitus desensitizing.
Unite Accessories​
A complete suite of accessories for use with ReSound LiNX Quattro 7 hearing aids has been designed to help you hear in the most demanding of environments. These accessories also allow users to connect to audio devices such as smartphones and TV's.
Micro Mic and Multi Mic are two separate remote microphone accessories that are used to capture conversations where background noise or listening at a distance is an issue. Both accessories stream amplified speech sounds wirelessly to your ReSound LiNX Quattro 7 hearing aids. Micro Mic clips on clothing or is placed near someone you want to hear. It picks up the voice and delivers crisp clear sound wirelessly to your hearing aids up to 80 feet away.
Multi Mic is a table microphone that is used in conjunction with an FM receiver. Multi Mic's are useful in a variety of environments, from business meetings to classroom settings.
TV Streamer 2 connects your ReSound LiNX Quattro 7 hearing aids to your home entertainment systems, delivering crystal clear sound from your TV, computer, or stereo. TV Streamer 2 uses Bluetooth technology to deliver the wireless audio directly to your hearing aids.
Remote Control 2 is ReSound's remote control for their hearing aids. The Remote Control 2 allows volume control and program changes. This is handy for individuals that don't use a smartphone and need a convenient way to control their hearing aids.
Phone Clip+ is the streaming accessory for phones that have Bluetooth. This is a must have device for many Android smartphone users that want to be able to stream audio from their phone directly in the hearing aids. The Phone Clip+ is clipped on a users clothing and paired with a phone. This is the a great device if your looking for a true hands free experience taking a phone call.
Remote Assist
ReSound LiNX Quattro 7 hearing aids have a unique feature within the Smart 3D app that allows a HearSource professional to remotely program your hearing aids. Through the smartphone app, you can ask for assistance and communicate any issues your're having with your hearing aids.
HearSource TeleHealth Hearing Care Services supports you every step of the way with ReSound Assist
Live Assistance for face-to-face video appointments from the comfort of your home for your ReSound Quattro Hearing Aids.
Remote fine-tuning so you can request adjustments to your hearing aids anytime
Cutting-edge TeleHealth technology allows for the broadest range of at-home hearing care services for those with hearing loss.
These new solutions allow people to take a hearing test at home, buy and receive hearing aids and have them adjusted, without ever having to enter any clinic.
Improved Platform and Sound Quality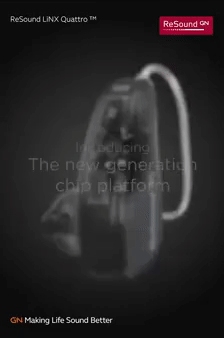 ReSound LiNX Quattro 7 takes the LiNX family of hearing aids already excellent sound quality to a whole new level. The hearing aid sound processor was completely redesigned from previous generations.  These improvements allow the chip to processes data 100% faster than the previous generation while maximizing efficiency and overall audio quality. According to wearers, "sounds are fuller, clearer and richer than ever before."
Tinnitus Management and Relief
With 80% of hearing loss cases existing alongside tinnitus (ringing or buzzing in the ears), the ReSound LiNX Quattro 7 addresses this condition head on with their "Relief" feature. This sophisticated tinnitus management system masks the sounds of tinnitus and provides a collection of pre-programmed synthetic sounds to help desensitize tinnitus sufferers.
ReSound LiNX Quattro 7 Receivers Come In Three Power Levels
ReSound LiNX Quattro 7 hearing aids use SureFit 2 RIE/RIC receiver tubes. SureFit 2 uses metal receivers and a 3 pin electrical connections. Replacing SureFit 2 RIE receiver tubes/links is not difficult. Remember that all RIE/RIC receivers have a wax filter which needs to be regularly replaced.
ReSound LiNX Quattro 7 Warranty​
Each ReSound LiNX Quattro 7 hearing aid comes with a three (3) year manufacturer warranty and a three (3) year loss and damage warranty. Each hearing aid may be replaced one time during the 3 year loss and damage period for a co-payment of $250. The replacement warranty includes a replacement instrument and any necessary hearing aid programming.
HearSource will handle all warranty claims for repair or replacement.  If your hearing aid is in need of repair, mail your hearing aid to our offices at:
HearSource
108 E. Pat Rady Way, PO Box 364
Bainbridge, IN 46105
If you need to make a warranty claim for replacement of a lost or damaged hearing aid. Contact us by phone at 1-800-416-2434 or email [email protected].
HearSource regular office hours are 9:00 a.m. to 9:00 p.m. Monday through Friday, Eastern Time, USA.
ReSound is a Danish manufacturer of hearing aids founded over 70 years ago and is a part of GN Nord Group, which offers technological resources, research and design to manufacture state-of-the-art hearing instruments. Throughout the company's history, there have been significant breakthroughs in hearing technology in which Leading the hearing aid industry firsts such as Wide Dynamic Range Compression (improves sound processing) and Digital Feedback Suppression (eliminates sound distortion). ReSound also introduced the industry's first open-standard digital chip, which provides a flexible and natural listening experience.
ReSound LiNX Quattro 7 Features List:
14 channels
Direct streaming to iPhone and some Android smartphones.
Binaural Directionality – Provides a more natural listening experience. A clearer sound helps the brain process speech better by presenting a more detailed picture of the sound environment.
Directional Mix Processor – Assists users in locating the source of a sound or speech.
Adjustable Directional Mix
Natural Directionality II
Synchronized Soft Switching
MultiScope Adaptive Directionality
Environmental Optimizer
Noise Tracker II
Low-Frequency Boost
Amplification Strategies (WDRC, Semi-linear, Linear)
Impulse Noise Reduction
Wind Guard
Expansion
Sound Shaper
DFS Ultra II with Music Mode
Synchronized Acceptance Manager
Tinnitus Sound Generator
4 Flexible Programs
Synchronized Push Buttons
Synchronized Volume Control
Smart Start
Ear -To-Ear Communication
Direct Audio Streaming (Made For iPhone & Some Android))
Compatible with all ReSound Wireless Accessories like the Micro Mic, Multi Mic, etc.
Control App (if you have a Phone Clip+)
Smart 3D App
Compatible with ReSound Remote Assist
Will take remote hearing aid updates
For more information on the ReSound LiNX Quattro 7 hearing aids, please call 1-800-416-2434, Monday Thru Friday, 9:00 a.m. to 9:00 p.m. Eastern Time (6:00 a.m. to 6:00 p.m. Pacific Time) USA.
Additional information
| | |
| --- | --- |
| Weight | N/A |
| Brand | |
| Technology Level | Advanced |
| Hearing Aid Repair Warranty | 2 Year Repair Warranty |
| Battery Sizes | Lithium-Ion Rechargebale |
| Smartphone Compatibility | MFI – Made for iPhone, Android Capable – No Direct Stream, Android Direct |
| Audio Streaming | Audio Stream Direct – Apple iOS, Audio Stream with Accessory – Android |
| Special Features | Wireless / Bluetooth, Rechargeable, Professional Remote Programming |
Terms and Conditions of Purchase, Warranty, 45-Day Return/Refund Policy on all Products Sold By HearSource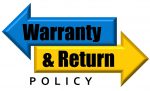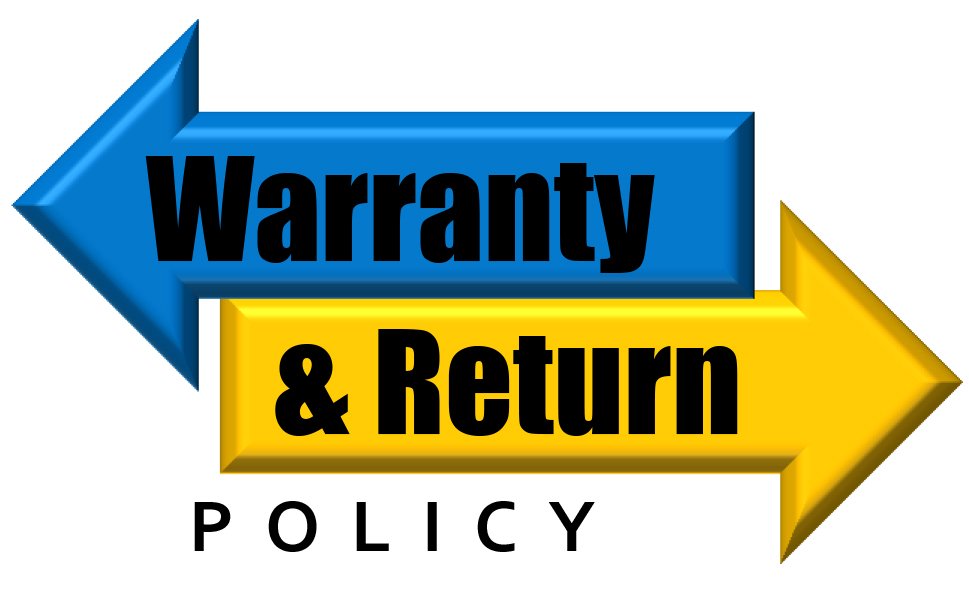 By purchasing products or services from HearSource, you do hereby agree to the following new product warranty, hearing aid repair warranty, return policy, and all other terms and conditions. 
All new merchandise or products purchased from HearSource are warranted against material or manufacturing defect by the original manufacturer for a minimum period of one year (certain hearing aid models may have warranties from the manufacturer for two or three years) from the date of shipping from our facility to your address. At our sole discretion we may repair, exchange, replace or upgrade any defective product that you have purchased from us. Additional/extended warranties are available for purchase at additional cost. Please contact HearSource for additional information concerning extended warranties. This warranty is non-transferable and applies only to the original purchaser. To obtain warranty service on any HearSource product, please include a check for processing, shipping & handling of $19.95.
Hearing Aid Repair Warranty
All hearing aids repaired by HearSource are warranted for six months from the date of shipment to you unless you have specifically requested and paid the additional $50 fee for a one year warranty. To obtain warranty service on any HearSource repair, please enclose a check for processing, shipping & handling for $19.95
Return Policy, 45-Day Money Back Policy
HearSource offers only the best brand names and the highest quality goods. We provide a 45-day return for refund policy.  If for any reason, you are not satisfied with your purchase, simply contact HearSource at 1-800-416-2434 and request a RMA authorization (Return Merchandise Authorization) number.
Return the item(s) in the original, undamaged condition (including all original materials, packaging and accessories) within 45-days of our shipping date to you of any product for refund. Returned merchandise must be received by us at our HearSource location within 45-days of our shipping date to you. If you have any questions or concerns regarding your order or our return policy, please contact us directly at 1-800-416-2434.
Call 1-800-416-2434, Monday through Friday, 9:00 a.m. to 4:30 p.m., Eastern Time Zone, USA, to obtain your required RMA authorization number. Your shipping and handling charges for products you ship or return to us are non-refundable. You may want to insure your return; as we cannot be held responsible for products damaged, lost or misdirected via shipping.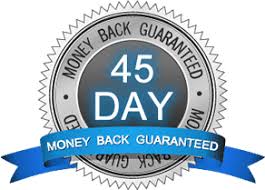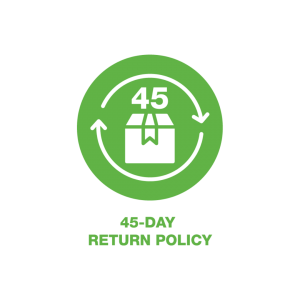 After we receive the product for return, your refund will be made to you in the manor in which you paid. For example; if you paid using a credit card, your refund will be applied to that specific credit card. If you paid by cash or check, your refund will be in the form of a check.
With your RMA clearly identified in the shipping address back to us, please ship return merchandise to:
HearSource
RMA #XXXXXX
108 E. Pat Rady Way, P.O. Box 364
Bainbridge, IN  46105
You may also return any item for exchange or replacement within 45-days of the shipment date due to material defect or damage during shipment. After 45-days, defective or damaged products will be repaired or replaced under the specific manufacturer's warranty policy.
Who is Katapult?
Katapult offers a simple, straight-forward lease-to-own option, with no credit needed to help customers get durable goods from top retailers then pay over time.
What is lease-to-own?
Lease-to-own means that you make recurring payments for the use of the products you have selected. You have no long-term obligation to continue leasing and can return the product to Katapult at any time with no further obligation other than amounts past due.
---
Disclosure
Pricing may vary by state and does not include sales tax. Estimates above are based on a $45 initial payment and a 12-month term using a monthly payment schedule. Weekly, bi-weekly, and semi-monthly payment schedules are also available. Mid-term is equivalent to 6 months.
CA residents pay only the cash price if paid off within 3 months.
Pay off within 90 days for just 5% above the cash price plus the initial $45 payment. To exercise the 90-day early purchase option contact Katapult via 24/7 chat or visit the customer portal page by clicking here for the most up-to-date account information related to your lease-purchase agreement.
This is an advertisement for Katapult's lease-purchase or lease-to-own service. The path to ownership will cost more than the merchant's cash price. Certain items available at participating locations. Not available in MN, NJ, WI, WY.