ReSound Multi Mic
$359.00 each
Extends the hearing range by up to 25 metres (80 feet).

Works like the ReSound Micro Mic and also doubles as a table microphone.

Connects with loop and FM systems.

Comes with mini-jack input to turn your hearing aids into headphones.

Slim design
Description
ReSound Multi Mic
A smart and flexible hearing aid microphone
ReSound Multi Mic Remote Hearing Aid Microphone. Only $359 ea. from HearSource.com. Full manufacturer's warranty.  Stream voices and sound directly to your ReSound hearing aids. The ReSound Multi Mic enables you to hear more of everything. The voice of loved ones, business colleagues, teachers, even in noisy environments, you'll hear crystal-clear.
The Resound Multi Mic hearing aid microphone offers a small, flexible solution to let you hear up to 80 feet away* without having to wear an extra device around your neck.
Place the ReSound Multi Mic horizontally on a level surface, such as the table, and it automatically switches to a mode optimized to pick up the voices of multiple speakers.
* clear line of sight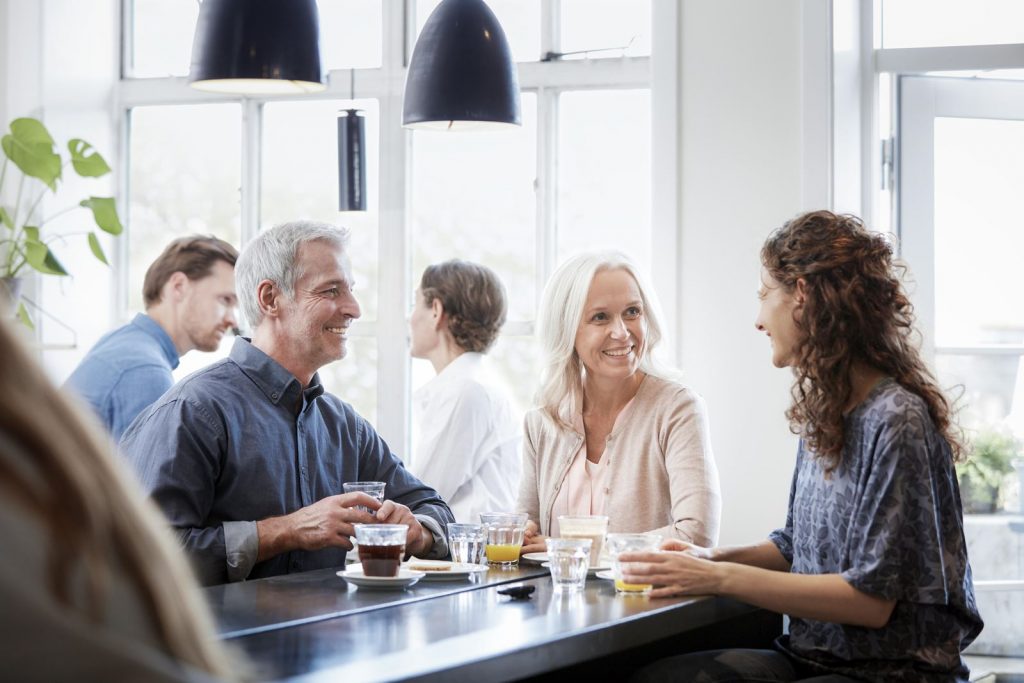 Use the ReSound Multi Mic for a variety of situations
For one-on-one situations clip the ReSound Multi Mic vertically on to the clothing of the person you want to talk to and enjoy the conversation, even in background noise.
Placed it horizontally on a table, and the Multi Mic turns it into a table microphone making it possible to hear what everyone around it is saying.
The Multi Mic also connects to loop and FM systems*, and has a mini-jack input for streaming audio from virtually any device with a headphones output.
*FM receiver required
ReSound Multi Mic Set Up Is Easy
Setup The Multi Mic
Using The ReSound Multi Mic
Hear what's being said, even on the other side of the room.
Don't let your hearing loss limit your enjoyment at restaurants, college classes, community get-togethers family functions or business events. No matter if the speaker is on the other end of the table or the other side of the room, the ReSound Micro Mic can help you hear sounds you want to hear.
It's Smart Hearing at its best!
ReSound Multi Mic Product Description
The ReSound Multi Mic is a premium quality portable device that streams speech and audio directly to your client's hearing instrument. It offers:
• Exclusive and discrete design that is small and lightweight
• One-to-one speech streaming when worn by a single speaker
• Table microphone functionality, picking up speech from multiple speakers in its radius
• Pickup of teleloop signals via in-built telecoil
• Pickup of FM signals (Europin FM receiver required)
• Plug-and-play line-in mini jack connector (mixed mono) This plug-and-play device is effortless to use, and reliably improves signal-to-noise ratio and speech understanding in difficult listening situations where distance, background noise or poor acoustics is an issue.
It transmits the voice of a speaker(s) directly into your ReSound hearing aids without the need for any extra devices, such as cables, cords or necklaces. When placed horizontally on a table, the ReSound Multi Mic automatically switches into an optimized table mode to enable pickup of the voices of multiple speakers.
An additional real-life benefit is that, since the listener is not required to look directly at the speaker(s) during a conversation, he or she is free to perform dual attention tasks that normal hearing people take for granted.
In essence the ReSound Multi Mic extends the hearing range well beyond the reach of any hearing aid in a variety of situations, such as when having conversations:
• at home, at school or at work
• in the car
• while dining out
Additionally, being able to tap into tele-loop and FM signals (FM Euro pin receiver required) as well as offering line-in connection makes the ReSound Multi Mic the most versatile portable speech and audio streamer in the market.
Easy to connect
• Just press the pairing button on the ReSound Multi Mic, and open and close the battery door of the hearing instruments within 20 seconds to pair with the hearing instruments
• One time pairing procedure – once paired the ReSound Multi Mic stays paired with the hearing instruments.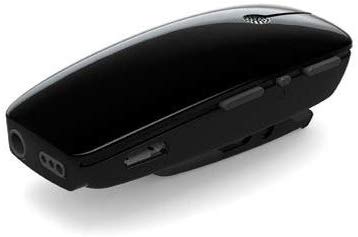 Easy to use
Simply turn the ReSound Multi Mic ON and switch the hearing instruments into streaming mode
• Easy to recharge using the included charger
• Talk time:
• Microphone mode: Typical 11 hours
• Line-in mode: Typical 11 hours
• Telecoil mode: Typical 7 hours
• FM mode: Typical 10 hours
• When worn vertically (clipped on or worn on lanyard) it automatically switches into directional mode and minimizes background noise.
• When placed horizontally on e.g. a table it automatically switches into a mode optimized for picking up the voices of multiple speakers
• Plug-and-play line-in and FM functionality
• Volume control adjustment for personal preference (incl. volume control lock)
• Drop detector – mutes transmitted signal momentarily when dropped from heights above 75 cm (~30 inches)
• Can be controlled via ReSound connected apps.
2.4 GHz Wireless Technology
• A smart, robust and reliable international standard that has a strong, clear and stable signal
• No synchronization issues between sound and image due to an unnoticeable 20ms delay
• No need to wear an intermediary device, as the signal is transmitted directly to ReSound hearing aids.
For more information on the ReSound Multi Mic, please call 1-800-416-2434, Monday thru Friday, 9:00 a.m. to 9:00 p.m. Eastern Time (6:00 a.m. to 6:00 p.m. Pacific Time) USA.
Additional information
| | |
| --- | --- |
| Weight | 0.6 lbs |
| Dimensions | 5 × 4 × 3 in |
| Brand | ReSound |
Terms and Conditions of Purchase, Warranty, 45-Day Return/Refund Policy on all Products Sold By HearSource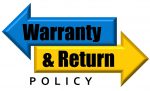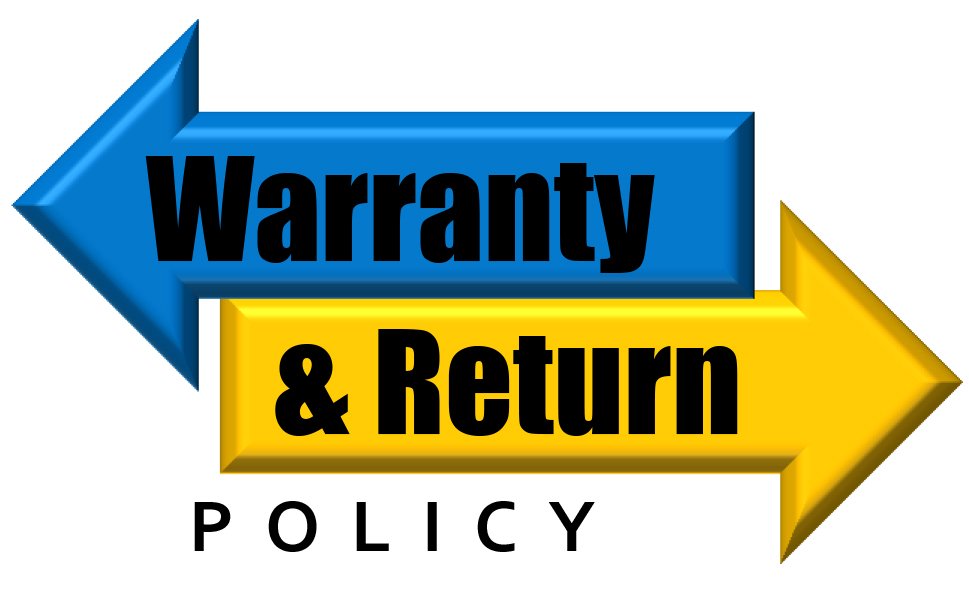 By purchasing products or services from HearSource, you do hereby agree to the following new product warranty, hearing aid repair warranty, return policy, and all other terms and conditions. 
All new merchandise or products purchased from HearSource are warranted against material or manufacturing defect by the original manufacturer for a minimum period of one year (certain hearing aid models may have warranties from the manufacturer for two or three years) from the date of shipping from our facility to your address. At our sole discretion we may repair, exchange, replace or upgrade any defective product that you have purchased from us. Additional/extended warranties are available for purchase at additional cost. Please contact HearSource for additional information concerning extended warranties. This warranty is non-transferable and applies only to the original purchaser. To obtain warranty service on any HearSource product, please include a check for processing, shipping & handling of $19.95.
Hearing Aid Repair Warranty
All hearing aids repaired by HearSource are warranted for six months from the date of shipment to you unless you have specifically requested and paid the additional $50 fee for a one year warranty. To obtain warranty service on any HearSource repair, please enclose a check for processing, shipping & handling for $19.95
Return Policy, 45-Day Money Back Policy
HearSource offers only the best brand names and the highest quality goods. We provide a 45-day return for refund policy.  If for any reason, you are not satisfied with your purchase, simply contact HearSource at 1-800-416-2434 and request a RMA authorization (Return Merchandise Authorization) number.
Return the item(s) in the original, undamaged condition (including all original materials, packaging and accessories) within 45-days of our shipping date to you of any product for refund. Returned merchandise must be received by us at our HearSource location within 45-days of our shipping date to you. If you have any questions or concerns regarding your order or our return policy, please contact us directly at 1-800-416-2434.
Call 1-800-416-2434, Monday through Friday, 9:00 a.m. to 4:30 p.m., Eastern Time Zone, USA, to obtain your required RMA authorization number. Your shipping and handling charges for products you ship or return to us are non-refundable. You may want to insure your return; as we cannot be held responsible for products damaged, lost or misdirected via shipping.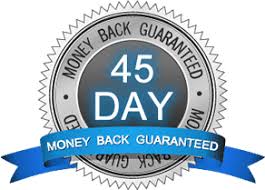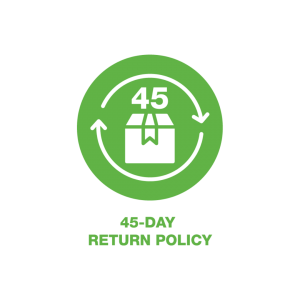 After we receive the product for return, your refund will be made to you in the manor in which you paid. For example; if you paid using a credit card, your refund will be applied to that specific credit card. If you paid by cash or check, your refund will be in the form of a check.
With your RMA clearly identified in the shipping address back to us, please ship return merchandise to:
HearSource
RMA #XXXXXX
108 E. Pat Rady Way, P.O. Box 364
Bainbridge, IN  46105
You may also return any item for exchange or replacement within 45-days of the shipment date due to material defect or damage during shipment. After 45-days, defective or damaged products will be repaired or replaced under the specific manufacturer's warranty policy.