Signia Active Pro Hearing Aid Earbuds
$1,400.00 each
Authorized Dealer
Rechargeable
Flexible Silicone Sleeves For Precise Fit
Audio Streaming From iPhone & Android
Free LIFETIME Remote Support & Adjustments
Description
Signia Active PRO Hearing Aid Earbuds
Bridging the gap between hearing aids and consumer electronic wearables
Ready to wear, Signia Active PRO combines iconic user-friendly design similar to premium consumer earbuds with audiological high-tech. This includes Signia Xperience YourSound technology for enhanced speech understanding in noise, Bluetooth connectivity, portable Li-ion rechargeability, and the self-service convenience of Signia Assistant.
Three (3) year manufacturer warranty.
Leading Audiological Performance
Our latest hearing innovations offer leading audiological performance in iconic form factors. They combine our proven Signia Xperience YourSound technology built on revolutionary acoustic-motion sensors with Li-ion rechargeability and Bluetooth connectivity so you always hear what matters, with ease.
Signia's Active PRO merge hearing aids with earbuds for a modern look that brings a "coolness" factor to a new generation users. Along with the familiar high-tech audiological benefits, Signia Active PRO brings top-level prescriptive audio to an easy-to-fit consumer hearing device. Signia Active PRO offers advanced features like tinnitus therapy and wireless control in an easy-to-use package that doesn't require the extra expense of custom earmolds.
Signia Active hearing aid earbuds offer "ultra high definition" ear-to-ear wireless sound transmission. Available in 3 different sizes of soft, flexible click domes to fit most ear canals. They also use two different styles of domes, open and closed, to accommodate various power levels.
Signia Active PRO is powered by fully rechargeable lithium-ion batteries and offer the flexibility of the pocket-sized Signia Active Charger to recharge either of the units when required.
Signia Active PRO Charger
Signia Active Pro hearing aid earbuds come in a pocket-sized Qi wireless charging case that lets wearers put the buds in and out of their ears when they need them. The integrated Li-ion cell recharges Active Pro up to 3 times.
The Signia Active Pro Charger is included at NO additional charge with every Active PRO hearing aid earbud purchase.
Signia Active PRO Technology Features:
Ear-to-Ear Wireless – binaural communication between microphones in a pair of hearing aids provides focus on the voices you wish to hear.
Noise Reduction – 48 channels of digital signal processing reduces environmental noise for clearer and more comfortable hearing.
Signia App – discretely control your hearing aids from iOS and Android devices such as mobile phones and tablets.
Wireless Connectivity – stream media directly from nearly all of your favorite gadgets like mobile phones, music players, tablets and TVs.
 Signia Assistant – Offers users instant 24/7 support and troubleshooting around the clock.
Tinnitus – A choice of tinnitus treatments based on amplified notch therapy or traditional noise therapy signals. It is even possible to combine the two approaches.
Spatial SpeechFocus – Detects the loudest voice in the environment and adjusts the directional beam towards that voice (i.e. front, side, or backward facing).
EchoShield – Dedicated program for reverberant environments.
YourSound Technology – Acoustic sensors plus an integrated motion sensor provide detailed information about where the wearers are and what they are doing. Dynamic Soundscape Processing and Own Voice Processing (OVP™) process this information delivering the most clear and personalized sound.
Acoustic Sensors – Detects more variables of sound than ever before, providing more accurate information about the environment.
Dynamic Soundscape Processing – Steers Sound Clarity and Sound Quality features for natural sound and speech in every situation from any direction, even when moving.
TeleCare – HearSource uses Signia's TeleCare service to provide virtual appointments, remote fine-tuning, progress updates, and hearing lessons. HearSource offers LIFETIME
eWindScreen – Reduces the annoyance of wind noise when outdoors, improving sound comfort. eWindScreen Binaural requires an e2e wireless link. Binaural Auto in Universal program.
Extended Bandwidth – 12 kHz bandwidth for enhanced processing of high-frequency speech and environmental sounds.
Available in different sizes, extremely soft silicone sleeves click easily onto your hearing aids. They sit securely in your ears for a completely natural, perfect fit immediately — no need to wait for a custom-made housings as with other in-the-ear hearing aids.
Premium acoustic coupling offers improved feedback stability, superior wearing comfort, and retention together with instant fitting.
The highly adaptable, disposable soft-silicone Click Sleeve ensures a level of comfort and retention of the hearing aid in the ear. They come in closed and vented versions.
A new XS size (in addition to S, M, and L) increases fit rates, while the new smoky color strengthens durability for longer wearing time. Helpful side indication provides orientation for users when inserting the hearing aids. And clever turn protection delivers extraordinary wearing comfort
The Signia App acts as a relay-less remote control downloaded to your smartphone for quick and easy adjustments and personalization. It is the only app to offer 360-degree microphone steering. Users can adjust program and volume, system sounds, power on delay, low battery interval, and flight mode.
This industry-leading app also relays smartphone motion sensor data to deliver the best possible hearing while the user is on the move, ensuring their relaxation and safety whatever comes their way.
Download The Signia App To Your Smartphone or Tablet
Signia is one of the leading hearing aid brands in the world. Their goal is to enhance human performance through iconic innovations that shape the prescription audio category. They refuse to accept hearing loss as a limitation. It's not about correcting a loss, it's about gaining an edge. Not just performing, performing brilliantly. Not just hearing again, but hearing better than ever. Hearing every word, beat, and breath.
With Signia, You Can Be Brilliant.
For more information about the Signia Active PRO hearing aids or any other products or services, please call 1-800-416-2434, Monday thru Friday, 9:00 a.m. to 9:00 p.m. Eastern Time (6:00 a.m. to 6:00 p.m. Pacific Time) USA.
The use of the Signia logo or name and other relevant educational materials on this website are purely for informational purposes about their products we offer for sale.
Additional information
| | |
| --- | --- |
| Weight | 1 lbs |
| Dimensions | 5 × 5 × 3 in |
| Brand | Signia |
Terms and Conditions of Purchase, Warranty, 45-Day Return/Refund Policy on all Products Sold By HearSource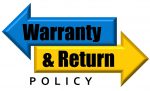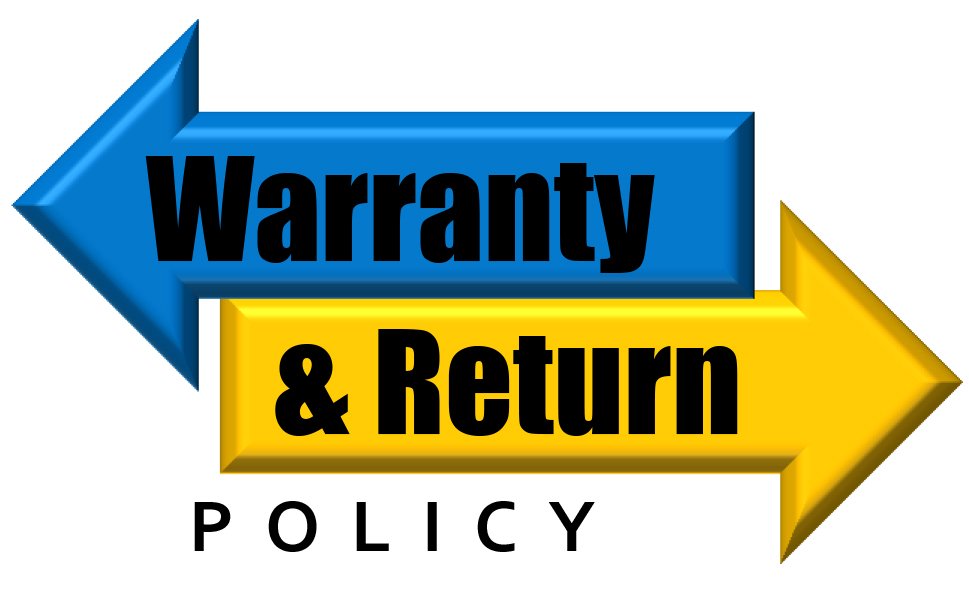 By purchasing products or services from HearSource, you do hereby agree to the following new product warranty, hearing aid repair warranty, return policy, and all other terms and conditions. 
All new merchandise or products purchased from HearSource are warranted against material or manufacturing defect by the original manufacturer for a minimum period of one year (certain hearing aid models may have warranties from the manufacturer for two or three years) from the date of shipping from our facility to your address. At our sole discretion we may repair, exchange, replace or upgrade any defective product that you have purchased from us. Additional/extended warranties are available for purchase at additional cost. Please contact HearSource for additional information concerning extended warranties. This warranty is non-transferable and applies only to the original purchaser. To obtain warranty service on any HearSource product, please include a check for processing, shipping & handling of $19.95.
Hearing Aid Repair Warranty
All hearing aids repaired by HearSource are warranted for six months from the date of shipment to you unless you have specifically requested and paid the additional $50 fee for a one year warranty. To obtain warranty service on any HearSource repair, please enclose a check for processing, shipping & handling for $19.95
Return Policy, 45-Day Money Back Policy
HearSource offers only the best brand names and the highest quality goods. We provide a 45-day return for refund policy.  If for any reason, you are not satisfied with your purchase, simply contact HearSource at 1-800-416-2434 and request a RMA authorization (Return Merchandise Authorization) number.
Return the item(s) in the original, undamaged condition (including all original materials, packaging and accessories) within 45-days of our shipping date to you of any product for refund. Returned merchandise must be received by us at our HearSource location within 45-days of our shipping date to you. If you have any questions or concerns regarding your order or our return policy, please contact us directly at 1-800-416-2434.
Call 1-800-416-2434, Monday through Friday, 9:00 a.m. to 4:30 p.m., Eastern Time Zone, USA, to obtain your required RMA authorization number. Your shipping and handling charges for products you ship or return to us are non-refundable. You may want to insure your return; as we cannot be held responsible for products damaged, lost or misdirected via shipping.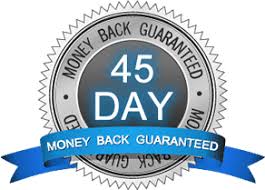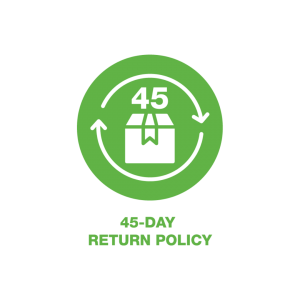 After we receive the product for return, your refund will be made to you in the manor in which you paid. For example; if you paid using a credit card, your refund will be applied to that specific credit card. If you paid by cash or check, your refund will be in the form of a check.
With your RMA clearly identified in the shipping address back to us, please ship return merchandise to:
HearSource
RMA #XXXXXX
108 E. Pat Rady Way, P.O. Box 364
Bainbridge, IN  46105
You may also return any item for exchange or replacement within 45-days of the shipment date due to material defect or damage during shipment. After 45-days, defective or damaged products will be repaired or replaced under the specific manufacturer's warranty policy.