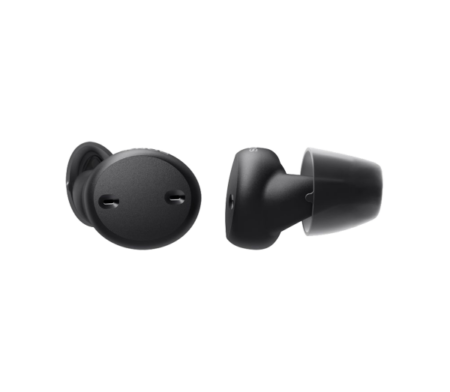 Sony E10 Self-Fitting Rechargeable OTC Hearing Aids
$1,299.99 per set
Available soon (December 2022)
Available for pre-order now
Description
Sony E10 Self-Fitting Rechargeable Hearing Aids
Meet the Sony E10 rechargeable hearing aids (CRE-E10), an easy, do-it-yourself hearing solution for those with signs of mild to moderate hearing loss. Developed in partnership with WS Audiology, this hearing device harnesses Sony's trusted technology to deliver exceptional sound in a comfortable, streamlined design you'll want to wear. Complete with a rechargeable battery for wireless charging, up to 26 hours of continuous use, and Bluetooth connectivity (iOS only), the Sony CRE-E10 hearing aids caters to you with compact, high-quality sound to enhance your everyday experience.
Coming Soon (December 2022)
Available for pre-order now.
Comfortable, convenient, & affordable hearing for everyday life
Designed for everyday use
Comes with four sizes of soft ear tips and a comfortable design for everyday use.
Personalized to your hearing
Easily set up and personalize your hearing aids with the Sony Hearing control app.
Qi-compatible battery for wireless charging with up to 26 hours of continuous use.
Stream your favorite music
Bluetooth compatible to easily stream your favorite audio and music (for Apple iOS only).
Prescription-grade sound quality
Sony's technology offers excellent sound quality similar to traditional hearing aids.
Made for your peace of mind
An FDA-cleared medical device developed with WS Audiology.
Adjusts to your environment
Automatically analyzes, adjusts, and optimizes sound based on your surroundings.
High-quality noise reduction
Earbuds are linked wirelessly to deliver quality noise reduction and directionality for your environment.
Customized to Your Life
Use the Sony Hearing Control app to review your Hearing Profile and start hearing at app-recommended levels. You can adjust volume and sound quality within the app at any time for a more customized hearing experience.
Easy to adjust
Comfortable to wear
Modern earbud design
Stream music and phone calls via Bluetooth
Automatically analyzes and optimizes sounds based on your environment
Link to Sony CRE-E10 Support and Popular Topics page
Sony Click Sleeves.
Sony E10 Clink Sleeves come in assorted sixes and designs for a comfortable fit.
What comes in the box?
Charging case with Sony E10 hearing aids, click sleeves in 4 sizes, and care tools.
The use of the Sony, Apple, Android, and WSA logos or names and other relevant educational materials on this website is purely for informational purposes about the products we offer for sale.
Terms and Conditions of Purchase, Warranty, 45-Day Return/Refund Policy on all Products Sold By HearSource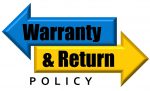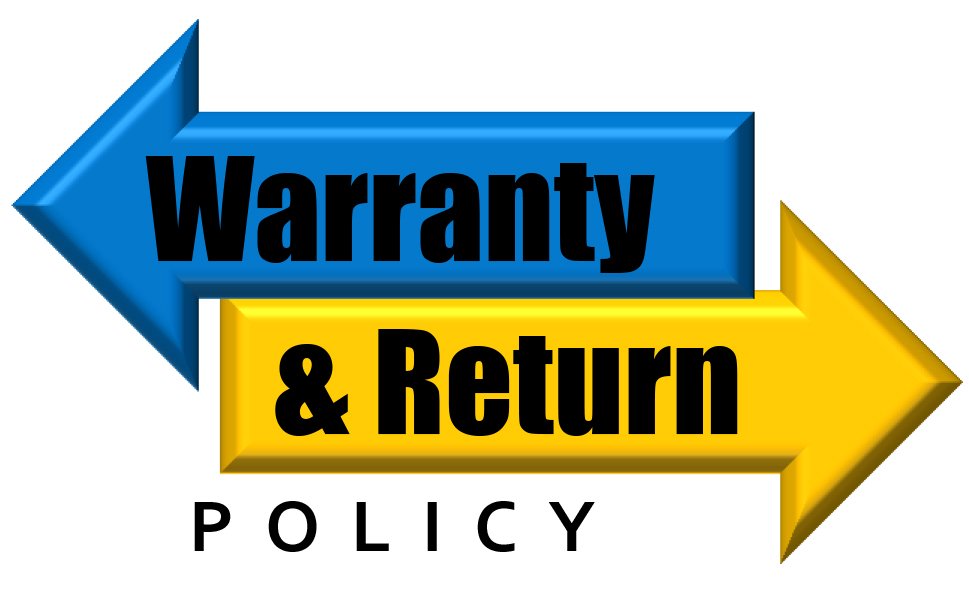 By purchasing products or services from HearSource, you do hereby agree to the following new product warranty, hearing aid repair warranty, return policy, and all other terms and conditions. 
All new merchandise or products purchased from HearSource are warranted against material or manufacturing defect by the original manufacturer for a minimum period of one year (certain hearing aid models may have warranties from the manufacturer for two or three years) from the date of shipping from our facility to your address. At our sole discretion we may repair, exchange, replace or upgrade any defective product that you have purchased from us. Additional/extended warranties are available for purchase at additional cost. Please contact HearSource for additional information concerning extended warranties. This warranty is non-transferable and applies only to the original purchaser. To obtain warranty service on any HearSource product, please include a check for processing, shipping & handling of $19.95.
Hearing Aid Repair Warranty
All hearing aids repaired by HearSource are warranted for six months from the date of shipment to you unless you have specifically requested and paid the additional $50 fee for a one year warranty. To obtain warranty service on any HearSource repair, please enclose a check for processing, shipping & handling for $19.95
Return Policy, 45-Day Money Back Policy
HearSource offers only the best brand names and the highest quality goods. We provide a 45-day return for refund policy.  If for any reason, you are not satisfied with your purchase, simply contact HearSource at 1-800-416-2434 and request a RMA authorization (Return Merchandise Authorization) number.
Return the item(s) in the original, undamaged condition (including all original materials, packaging and accessories) within 45-days of our shipping date to you of any product for refund. Returned merchandise must be received by us at our HearSource location within 45-days of our shipping date to you. If you have any questions or concerns regarding your order or our return policy, please contact us directly at 1-800-416-2434.
Call 1-800-416-2434, Monday through Friday, 9:00 a.m. to 4:30 p.m., Eastern Time Zone, USA, to obtain your required RMA authorization number. Your shipping and handling charges for products you ship or return to us are non-refundable. You may want to insure your return; as we cannot be held responsible for products damaged, lost or misdirected via shipping.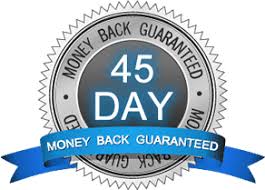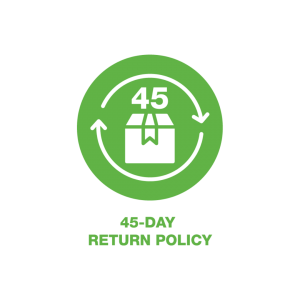 After we receive the product for return, your refund will be made to you in the manor in which you paid. For example; if you paid using a credit card, your refund will be applied to that specific credit card. If you paid by cash or check, your refund will be in the form of a check.
With your RMA clearly identified in the shipping address back to us, please ship return merchandise to:
HearSource
RMA #XXXXXX
108 E. Pat Rady Way, P.O. Box 364
Bainbridge, IN  46105
You may also return any item for exchange or replacement within 45-days of the shipment date due to material defect or damage during shipment. After 45-days, defective or damaged products will be repaired or replaced under the specific manufacturer's warranty policy.