Widex Beyond 440 Fusion 2
Our Price: $1,700.00
Description
Features
440
330
220
110

Pricing

$1650

$1400

$1150

$950

Processing and Fine Tuning Channels
15
10
6
4
Sound Classes
9 (IE)
5 (IE)
3
1
Programs
5
4
3
3
Personal HD Locator
15 ch
10 ch
6 ch
Broadband
TruSound Softener
Y
Y
Y
RT Speech Enhancer
U / IE
U
Digital Pinna
Y
Y
High-frequency Boost
Y

Zen

Zen Programs are designed to provide relief from the effects of tinnitus.

IE

Intra-Ear: hearing aids communicate left-right to double computing power.

IE

Intra-Ear: hearing aids communicate left-right to double computing power.

IE

Intra-Ear: hearing aids communicate left-right to double computing power.

Y

Program Push Button

Programmed for: Comfort control, program shift or a combination of the two.

Y
Y
Y
Y
IE Program Shift
IE
IE
IE
IE

WidexLink to DEX assistive listening devices

Also includes DEX assistive listening devices: TV-DEX, COM-DEX, UNI-DEX, RC-DEX, FM+DEX, PHONE-DEX, and T-DEX.

Y
Y
Y
Y
iOS / Android App
Y
Y
Y
Y
U Platform
Y
Y
Y
Y
Wind Noise Reduction
U
Y
Y
Y
Soft-level Noise Reduction
Y
Y
Y
Y
Noise Reduction
Y
Y
Y
Y
Audibility Extender
U
U
U
U
Variable Speed Compression
U
U
U
U
Preference Control
U
U
U
U
Widex Beyond Made for iPhone
Stay connected with the latest in Made-for-iPhone hearing aids. The Widex Beyond hearing aids allow you to personalize your hearing aids with the intuitive Beyond app, which works with both Apple iOS and Android smartphones. With advanced connectivity and incredible sound quality, Beyond will allow you to hear better in even the most challenging situations. You will also be able to use your hearing aids for longer since the Beyond consumes less power than other hearing aids.  
Widex Beyond Technology Levels
Advanced Connectivity – Beyond App, ComDex Accessories and Made-for-iPhone direct streaming
Cutting-Edge Sound Quality – Widex advanced processing ensures best sound quality possible
Longer Battery Life – Widex Beyond is more efficient and uses less power than other hearing aids that stream sound
Widex Com-Dex Accessories
What's unique about BEYOND? Three main features set BEYOND apart from other aids: a wider sound picture, an incredible sound reduction system, and an automatic detection of your listening environment. The wider sound picture captures both loud and soft sounds in comfort, in any setting. BEYOND's sound reduction system ensures that you can still hear speech in windy environments, and its automatic detection feature ensures that you will hear the right sound at the right time in the right place.
BEYOND aids capture more sounds, whether high or low, loud or quiet. As a fully automatic hearing aid, BEYOND processes sound in your environment quickly and makes adjustments so that your listening experience is truly seamless. This is especially useful when you are in a situation with distracting background noise. Additionally, by filtering out unwanted sounds, your listening experience is much cleaner and clearer. Through wireless connection with Com-Dex accessories (see below), BEYOND hearing aids connect to your smartphone for a hands-free experience. All hearing features and volume adjustments may be made with the Com-Dex app as well.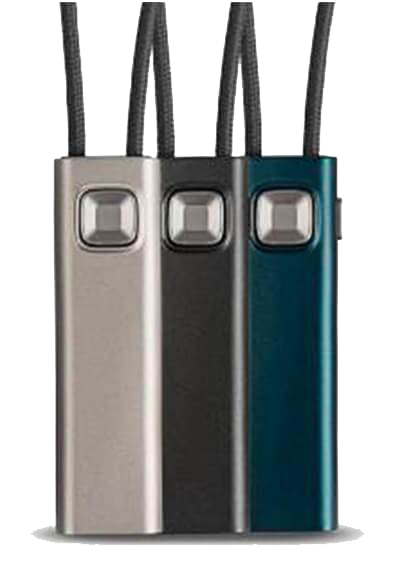 Hands-free communication device that you can wear around your neck. These allow you to connect to up to two phones with your Widex hearing aids, streaming phone calls, music, and other media directly to your ears.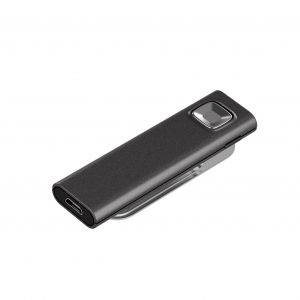 A remote mic connects to the streamer, to pick up speech in difficult settings, such as group conversations, dinner parties, in the car, or outdoors. Amplified speech sounds are streamed directly to your ears.
Additional information
| | |
| --- | --- |
| Weight | 1 lbs |
| Widex Hearing Aid Model | Beyond |
| Hearing Aid Repair Warranty | 3 Year Repair Warranty |
| Battery Sizes | |
| Smartphone Compatibility | Apple iOS – Direct, Android Capable – Accessory Needed |
| Direct Audio Streaming | Audio Stream Direct – Apple iOS, Audio Stream with Accessory – Android |
| Special Features | Wireless / Bluetooth, Professional Remote Programming |