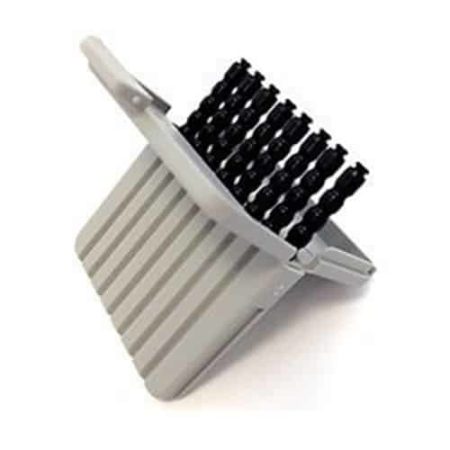 Widex CeruStop XL Hearing Aid Wax Guards
$10.00 each
8 Pack of Widex CeruStop Wax Guards
Fits a number of hearing aids made by Phonak, ReSound, Unitron & Widex
Protects against wax and moisture
Easy-to-use replacement filters on a stick for easy positioning on hearing aid
Plastic handles to position the filter into the hearing aid
Description
Widex CeruStop XL Hearing Aid Wax Guards provides Widex hearing aids (with custom earmolds) long-term resistance to cerumen (earwax) and moisture issues while actively preventing other foreign materials from entering the receiver (speaker), thereby safeguarding the sound path.
Fits a number of hearing aids made by Phonak, ReSound, Unitron & Widex
Widex CeruStop XL Hearing Aid Wax Guards provides enhanced performance, fewer repair issues, longer hearing aid life and increased user satisfaction.
These Are Original Manufacturer Replacement Filters
Ear wax is one of the main causes of hearing aid malfunction. During daily use, ear wax can work its way into the sound outlet of your hearing aid
and partially or completely block the passage of sound.  By using a wax guard, you can protect your hearing aids from ear wax, thereby minimizing ear wax-related problems.
Easy to use:
A new CeruStop wax guard is mounted on one end of the stick. At the other end is a hook for removing the used wax guard from the hearing aid. Insert the removal hook into the existing wax guard in the sound outlet. Pull the wax guard straight out. Turn the stick/holder around so that the used wax guard is away from the receiver and the new one is in position to be inserted.
HearSource Tip:
The use of the CeruStop wax guards does not eliminate the need for daily cleaning. We recommend brushing the wax guard with a brush (an old toothbrush works great) daily prior to wearing the hearing aids for the day. Hearing aid wax guards should be inspected daily. If the hearing aid is weak/silent or if wax is visible in the wax guard and unable to be brushed clean, it's time to change the wax guard.
This is a single pack of 8 CeruStop XL wax guards.
Additional information
| | |
| --- | --- |
| Weight | 0.00125 lbs |
| Dimensions | 2 × 1.375 × 0.25 in |
| Brand | Widex |
Terms and Conditions of Purchase, Warranty, 45-Day Return/Refund Policy on all Products Sold By HearSource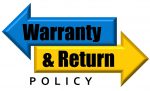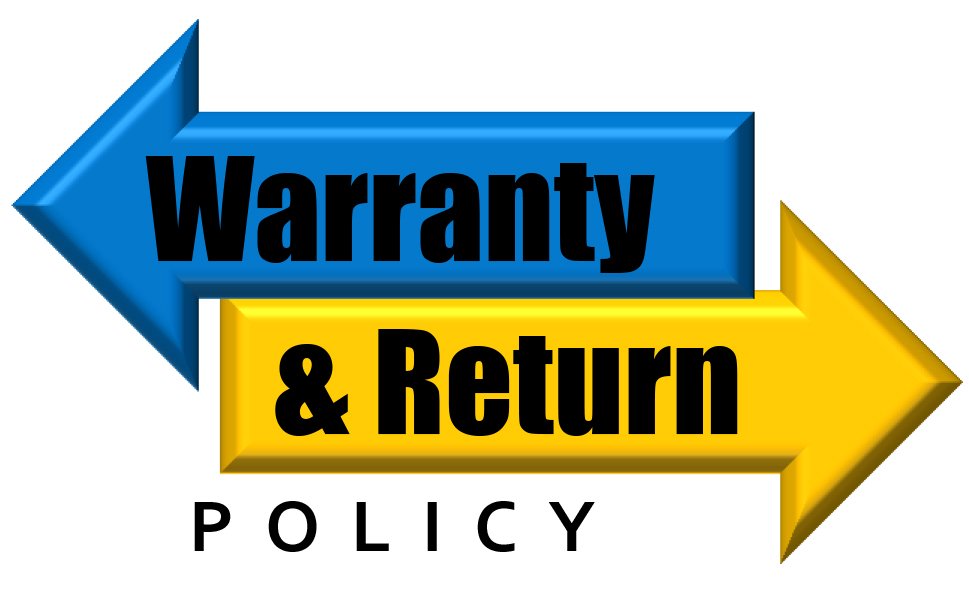 By purchasing products or services from HearSource, you do hereby agree to the following new product warranty, hearing aid repair warranty, return policy, and all other terms and conditions. 
All new merchandise or products purchased from HearSource are warranted against material or manufacturing defect by the original manufacturer for a minimum period of one year (certain hearing aid models may have warranties from the manufacturer for two or three years) from the date of shipping from our facility to your address. At our sole discretion we may repair, exchange, replace or upgrade any defective product that you have purchased from us. Additional/extended warranties are available for purchase at additional cost. Please contact HearSource for additional information concerning extended warranties. This warranty is non-transferable and applies only to the original purchaser. To obtain warranty service on any HearSource product, please include a check for processing, shipping & handling of $19.95.
Hearing Aid Repair Warranty
All hearing aids repaired by HearSource are warranted for six months from the date of shipment to you unless you have specifically requested and paid the additional $50 fee for a one year warranty. To obtain warranty service on any HearSource repair, please enclose a check for processing, shipping & handling for $19.95
Return Policy, 45-Day Money Back Policy
HearSource offers only the best brand names and the highest quality goods. We provide a 45-day return for refund policy.  If for any reason, you are not satisfied with your purchase, simply contact HearSource at 1-800-416-2434 and request a RMA authorization (Return Merchandise Authorization) number.
Return the item(s) in the original, undamaged condition (including all original materials, packaging and accessories) within 45-days of our shipping date to you of any product for refund. Returned merchandise must be received by us at our HearSource location within 45-days of our shipping date to you. If you have any questions or concerns regarding your order or our return policy, please contact us directly at 1-800-416-2434.
Call 1-800-416-2434, Monday through Friday, 9:00 a.m. to 4:30 p.m., Eastern Time Zone, USA, to obtain your required RMA authorization number. Your shipping and handling charges for products you ship or return to us are non-refundable. You may want to insure your return; as we cannot be held responsible for products damaged, lost or misdirected via shipping.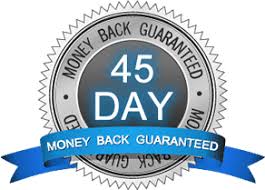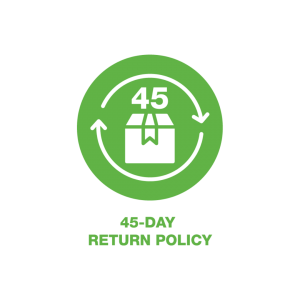 After we receive the product for return, your refund will be made to you in the manor in which you paid. For example; if you paid using a credit card, your refund will be applied to that specific credit card. If you paid by cash or check, your refund will be in the form of a check.
With your RMA clearly identified in the shipping address back to us, please ship return merchandise to:
HearSource
RMA #XXXXXX
108 E. Pat Rady Way, P.O. Box 364
Bainbridge, IN  46105
You may also return any item for exchange or replacement within 45-days of the shipment date due to material defect or damage during shipment. After 45-days, defective or damaged products will be repaired or replaced under the specific manufacturer's warranty policy.