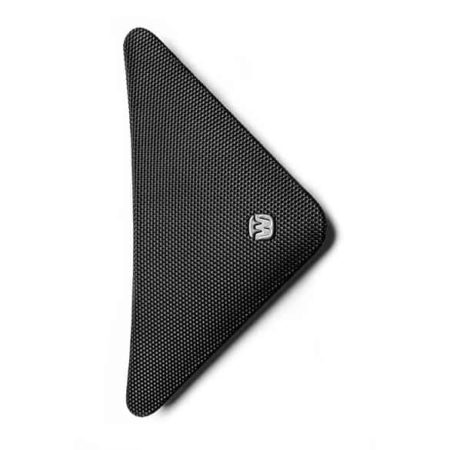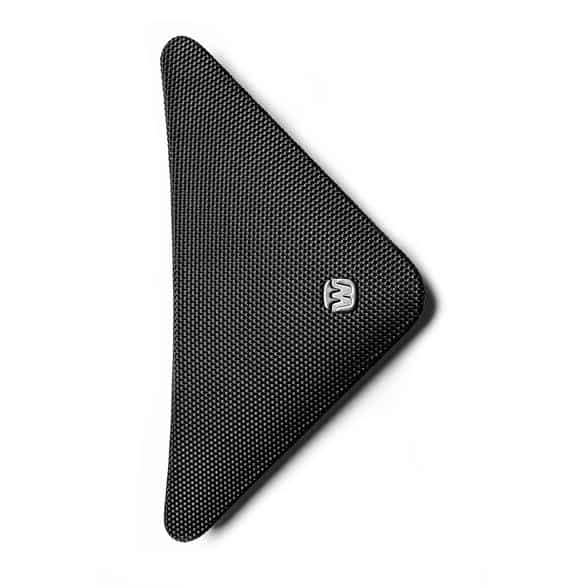 Widex TV Play
$274.00 each
Enjoy crisp, clear stereo TV sound sent wirelessly to your hearing aids with Widex TV PLAY. Never miss out on important TV moments again.
Description
BIG TV MOMENTS DESERVE THE BEST SOUND
Whether it's watching the latest news updates, or just relaxing with a movie, TV PLAY helps you hear the sound from the TV better.
Widex TV PLAY lets you fully enjoy what you want to see and hear through your Widex MOMENT, MOMENT SHEER, or EVOKE hearing aids. The patented dual antenna technology offers maximum streaming stability.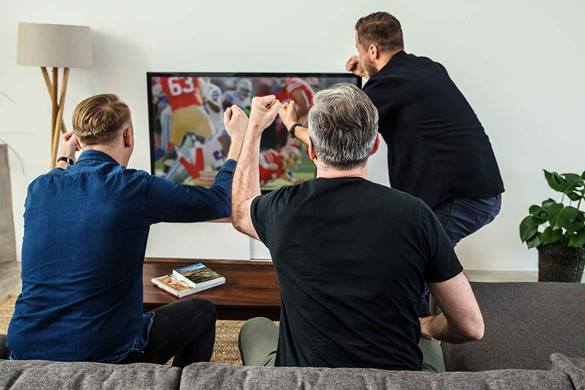 Don't miss out on important TV moments.
78% of hearing aid wearers find understanding speech on TV difficult.
Americans over the age of 65, on average, watch almost seven hours of TV per day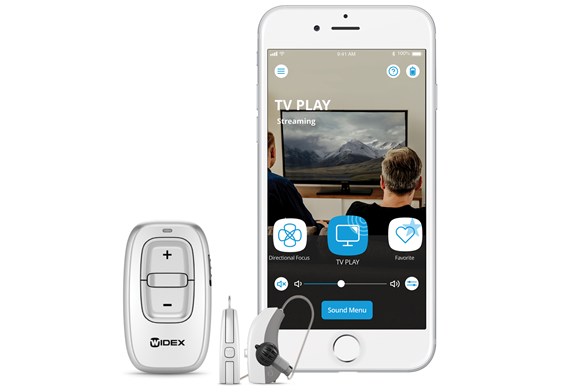 Do you want to focus on what you are watching by excluding all other sounds than the TV sounds? Or do you want to have a conversation while watching TV? It is up to you. 
With Widex TV PLAY you can change programs and volume on your hearing aid, with a Widex RC-DEX control, or via an app on your smartphone. With the smartphone app, you can also balance TV volume with ambient sounds or conversation. It's up to you what you want to hear.
CONTROL WHAT YOU HEAR – WITH YOUR SMARTPHONE
AWARD-WINNING DESIGN AND EASY SET-UP
Tired of yet another TV device in front of your TV?
Widex TV PLAY's award-winning design is easy on the eyes. With its minimalist and elegant design, TV PLAY fits naturally into any home and every lifestyle.
You can choose to place it on display or discreetly behind the TV. The only thing sleeker than its shape is the set-up process: 1-2-3 and you're all set.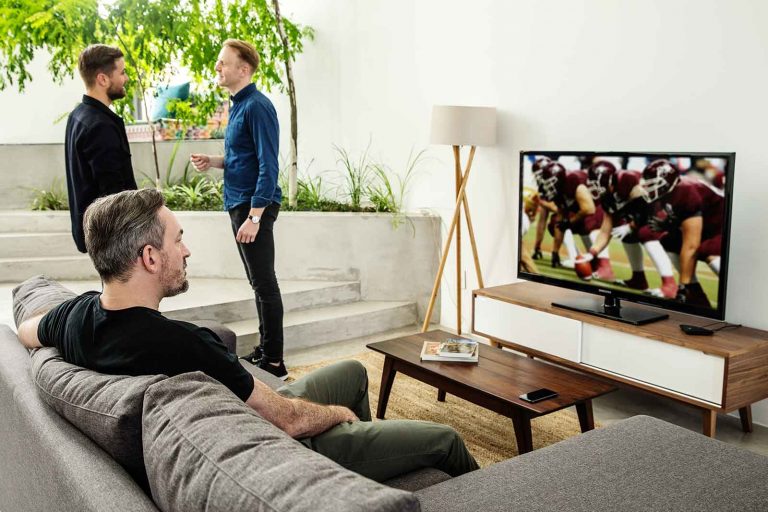 "Hear Life's Greatest Moments!"
Widex TV Play Streams TV Sound Directly to Widex Sheer, Moment or Evoke Hearing Aids.
With the Widex SHEER, MOMENT, or EVOKE app, you can adjust the volume of the TV and the volume of the hearing aids independently.
You can choose the right balance between the TV sound and the surrounding sounds and conversations. This way you can keep interacting with people around you, never missing an important moment.
Widex TV Play Easy Set-up
Connect the TV Play to the TV.
Pair the TV PLAY with the Widex Sheer, Moment, or Evoke hearing aids.
Place the TV PLAY discreetly in front of or behind the TV.
The TV Play, a TV to Widex hearing aids streamer, utilizes a new method of wireless transmission to provide clear and full, echo-free, stereo sound from an audio source. The direct transmission of the audio signal from the TV-Play to the hearing aid has the potential to eliminate the negative influence of ambient noise in the environment resulting in a better Signal-to-Noise Ratio (SNR) than what may be achieved by an individual without hearing aids or with their hearing aids alone.
The TV Play will improve speech intelligibility in challenging listening situations and most users prefer the sound quality of the audio signals using hearing aids with the TV Play over hearing aids alone or unaided.
Question and Answers about TV PLAY
Can I control the room noise separately from the TV?
Yes, while connected to a smartphone or tablet using the MOMENT or EVOKE app navigate to the TV PLAY program. Then click on the Sound Menu – Overall Volume – sound preference slide bar.
2. Can I have more than TV PLAY connected to my Widex MOMENT SHEER, MOMENT or EVOKE hearing aids?
No, only one TV PLAY can be connected to your Widex MOMENT or EVOKE hearing aids at a time.
3. How do I switch to a different TV PLAY with my hearing aids?
Standing just 3 – 5 feet away from the TV PLAY open and close each hearing aids battery door.  This will activate a pairing between the TV PLAY and the hearing aids.  Once paired open the MOMENT or EVOKE app on the smartphone and click the TV PLAY program.
4. After making volume control adjustments to the TV PLAY program will it be saved after use?
Yes, the MOMENT or EVOKE app will save your volume control setting for the next time using the TV PLAY.
Widex TV Play TECHNICAL SPECIFICATIONS
Radio Specifications
Frequency (range) – 2.40 – 2.48 GHz
RF bandwidth – 2 MHz
Channels – 40 logical channels
Modulation – GFSK
Radiated output power – 10 mW
Range – Up to 15 meters line-of-sight
Duty cycle – Max 20%
Audio Specifications
Frequency (range) – 100Hz – 7kHz
Input – One Toslink optical input, and one 3.5mm TRS jack analog stereo/optical output
Streaming – Stereo or Mono mode
Latency – 24ms (Relative to the acoustic TV sound propagating through the air at 3.7 m TV viewing distance)
For more information on the Widex TV-Play, please call 1-800-416-2434, 9:00 a.m. to 9:00 p.m. Eastern Time (6:00 a.m. to 6:00 p.m. Pacific Time) USA.
The use of the Widex logo or name and other relevant educational materials on this website is purely for informational purposes about the products we offer for sale.
Additional information
| | |
| --- | --- |
| Weight | 1.225 lbs |
| Dimensions | 6.2 × 6.2 × 3.2 in |
| Brand | Widex |
Terms and Conditions of Purchase, Warranty, 45-Day Return/Refund Policy on all Products Sold By HearSource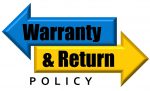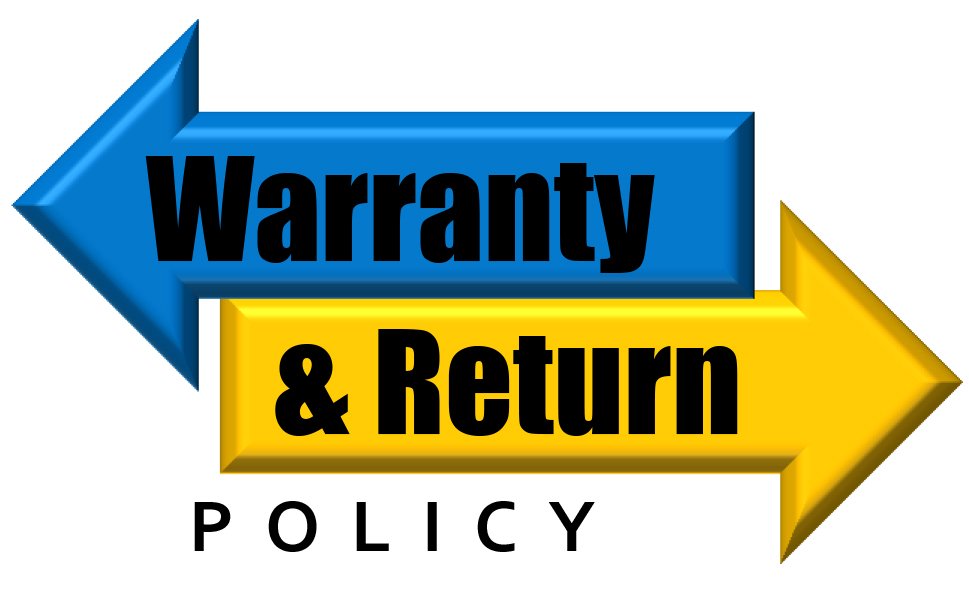 By purchasing products or services from HearSource, you do hereby agree to the following new product warranty, hearing aid repair warranty, return policy, and all other terms and conditions. 
All new merchandise or products purchased from HearSource are warranted against material or manufacturing defect by the original manufacturer for a minimum period of one year (certain hearing aid models may have warranties from the manufacturer for two or three years) from the date of shipping from our facility to your address. At our sole discretion we may repair, exchange, replace or upgrade any defective product that you have purchased from us. Additional/extended warranties are available for purchase at additional cost. Please contact HearSource for additional information concerning extended warranties. This warranty is non-transferable and applies only to the original purchaser. To obtain warranty service on any HearSource product, please include a check for processing, shipping & handling of $19.95.
Hearing Aid Repair Warranty
All hearing aids repaired by HearSource are warranted for six months from the date of shipment to you unless you have specifically requested and paid the additional $50 fee for a one year warranty. To obtain warranty service on any HearSource repair, please enclose a check for processing, shipping & handling for $19.95
Return Policy, 45-Day Money Back Policy
HearSource offers only the best brand names and the highest quality goods. We provide a 45-day return for refund policy.  If for any reason, you are not satisfied with your purchase, simply contact HearSource at 1-800-416-2434 and request a RMA authorization (Return Merchandise Authorization) number.
Return the item(s) in the original, undamaged condition (including all original materials, packaging and accessories) within 45-days of our shipping date to you of any product for refund. Returned merchandise must be received by us at our HearSource location within 45-days of our shipping date to you. If you have any questions or concerns regarding your order or our return policy, please contact us directly at 1-800-416-2434.
Call 1-800-416-2434, Monday through Friday, 9:00 a.m. to 4:30 p.m., Eastern Time Zone, USA, to obtain your required RMA authorization number. Your shipping and handling charges for products you ship or return to us are non-refundable. You may want to insure your return; as we cannot be held responsible for products damaged, lost or misdirected via shipping.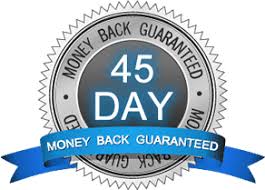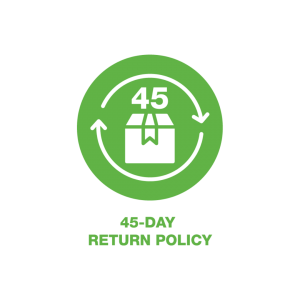 After we receive the product for return, your refund will be made to you in the manor in which you paid. For example; if you paid using a credit card, your refund will be applied to that specific credit card. If you paid by cash or check, your refund will be in the form of a check.
With your RMA clearly identified in the shipping address back to us, please ship return merchandise to:
HearSource
RMA #XXXXXX
108 E. Pat Rady Way, P.O. Box 364
Bainbridge, IN  46105
You may also return any item for exchange or replacement within 45-days of the shipment date due to material defect or damage during shipment. After 45-days, defective or damaged products will be repaired or replaced under the specific manufacturer's warranty policy.