Hearing Aid Programming Services
HearSource provides hearing aid sound adjustment services for MOST hearing aid brands for just $99. 
Hearing aids must be shipped to us for adjustments. Please describe how you want your hearing aid sound output settings to be changed. For example: too sharp, need louder, need softer, too much background noise, etc.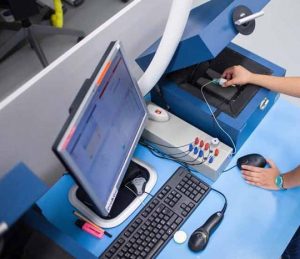 Call 1-800-416-2434 for more information or ship your hearing aid to:
HearSource
108 E Pat Rady Way, P.O. Box 364
Bainbridge, IN  46105
When shipping your hearing aid to us, we strongly suggest that you place your hearing aid in a crush-proof container such as a pill bottle, then place the crush-proof container in a sturdy shipping box. We also suggest that you ship it to us signature required and/or insured. HearSource can not be held responsible for hearing aids damaged in shipping to us.
Please include a note explaining the issue with your hearing aid, your return shipping address, and your daytime phone number.

(If needed, we may call you for a personal consultation concerning programming your hearing aid.)
We can program the following hearing aid brands:
For more information or to inquire about our hearing aid programming service, please call our office toll-free at 1-800-416-2434. Our office hours are Monday through Friday, 9:00 a.m. to 9 p.m. Eastern Time (6:00 a.m. to 6:00 p.m. Pacific Time) USA.