Remote
Hearing Aid Support
Discount Name Brand Online Hearing Aids
New Online Hearing Aids
45-Day 100% Money Back Guarantee
Programmable Hearing Aids
Hearing Aid Repair Service
Featured Online Programmable Hearing Aids
How to Buy Online Hearing Aids
Our Online Hearing Aids Support Services
Online Programmable Hearing Aids
100% Manufacturer Warrantied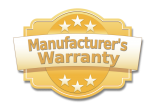 It is common to think of hearing loss as an individual challenge, but at the current scale it is actually a global hearing loss crisis that impacts all aspects of society. Hearing enhances quality of life and economic opportunity for individuals and society as a whole. It helps relationships flourish and adds richness to every experience. HearSource is a global Online Affordable Hearing Aids Retailer and Support Services Provider.
On Average, Our Customers Save Over $3,100 Per Order
As compared to local hearing aid providers, HearSource online hearing aids customers save an average of $3,100 per order. HearSource offers affordable national name brand hearing aids with remote programming and video chat support. We've helped many thousands of people worldwide find better hearing for the right price. By purchasing your hearing aids from HearSource you give up nothing except the high prices.
We are a full-service online hearing aids provider with over 25 years of online hearing aid dispensing experience. We offer hearing aid programming, remote programming, maintenance, warranty processing, accessories, and replacement parts.
We do it ALL!
Striving To Be The Best Online Hearing Aids Provider In The World
1-800-416-2434
9AM - 9PM EST
Monday - Friday