Affordable Hearing Aid Repairs
Affordable Hearing Aid Repair Services are Available Directly To The Consumer. ALL Brands, Types, and Styles.
Standard
Hearing Aid Repair
Repair/Replace Defective Components

Rush Service Available (+$49)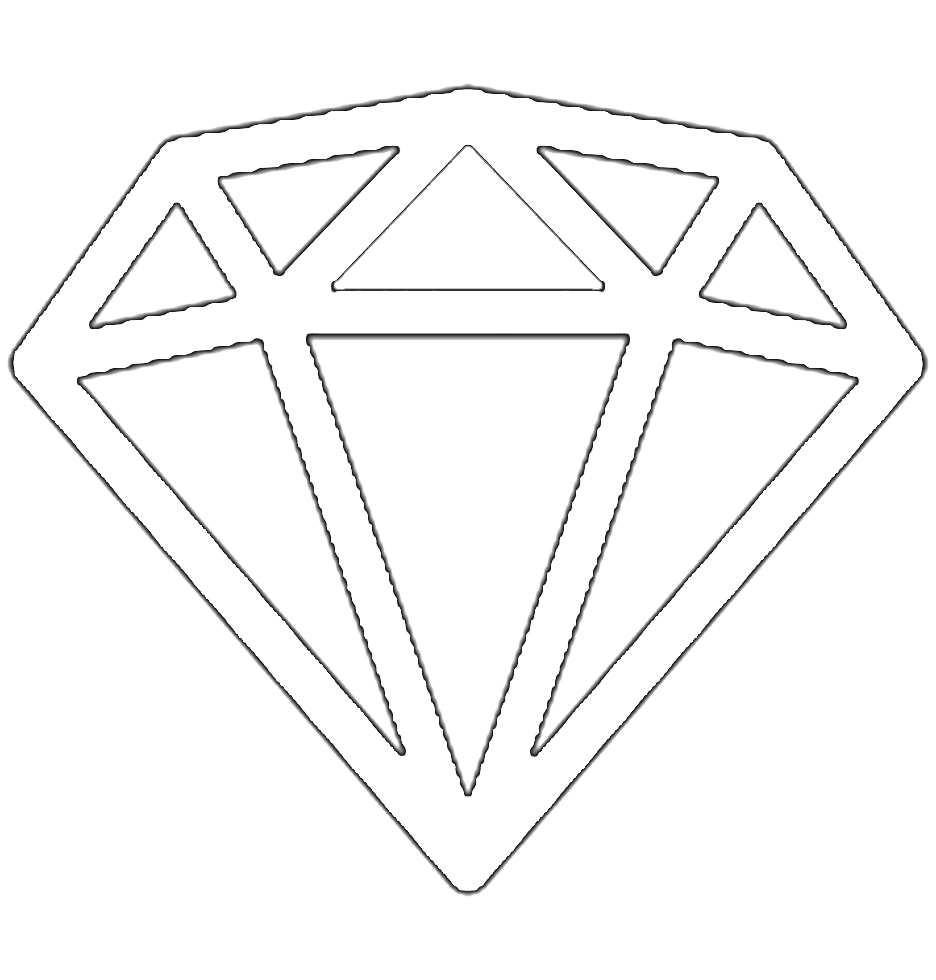 Premium
Hearing Aid Repair
Repair/Replace Defective Components

Rush Service Available (+$49)
Hearing Aid
Programming Service
Send Audiogram Or A Note Explaining How You Want Your Hearing Aid To Sound Better.

We Program Most Hearing Aids - Hearing Aid Accessories - Remotes - Streaming Devices
Thank you for your prompt service. I recieved my repaired hearing aid back today in record time. So far, seems to be working fine. You guys are the best. I'll make sure anybody I meet who has hearing aids knows about your great service.
I would like to thank you for your outstanding help in making my hearing aids work better than ever.
Many Thanks!
Thanks for the great job you did repairing my Siemens Cielo hearing aid. It didn't work this good when it was new. Thanks for the good job.
Dear Friends, We just received the hearing aid which you repaired and it works well. I can hear from my left ear and I want to thank you so much. I always liked this hearing aid and now it is back to working well.
Discount Hearing Aid Repairs
HearSource has been repairing ALL brands, types, and styles of hearing aids for over 25 years.
We understand how important your hearing aids are.
Upon arrival at our hearing aid repair lab, our technicians perform a detailed inspection and diagnosis of each hearing aid before repair work proceeds. HearSource repair technicians evaluate ALL of your hearing aid components, including the microphones, volume control, speaker, wires, switches, buttons, processor, etc.
Prior to returning your repaired hearing aid back to you, all hearing aids are thoroughly cleaned and go through an extensive quality control evaluation. Our hearing aid repair service is backed with a six-month or optional one-year warranty.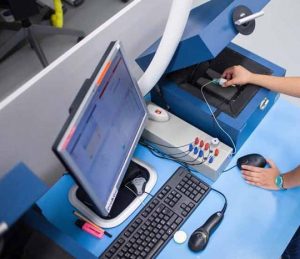 Why use HearSource Hearing Aid Repair Lab?
Over 22 years of experience repairing ALL brands, types, and styles of hearing aids. For those who depend on hearing aids for better hearing, we provide an inexpensive and reliable alternative to a local hearing aid office. Local hearing aid offices don't do their own hearing aid repairs in-house, they send them off to a hearing aid repair lab, similar to ours. This added layer of administration adds additional cost and turnaround time to you, the consumer. Using HearSource Hearing Aid Repair Lab eliminates this additional layer of expense and time. The benefits of repairing your hearing aids with us include:
Discount Hearing Aid Repairs (Save money)
Skip the middle man, repairs are done by us in our laboratory
No sales pressure or extra charges
Any Brand of hearing aid
Any Type of hearing aid
Any Style of hearing aid
Any Age of hearing aid
HearSource hearing aid repair technicians can repair almost any hearing aid, regardless of its make, style, type, or date of manufacture.
Instructions for Shipping Hearing Aids
Ship your hearing aids to :
HearSource 
108 E. Pat Rady Way, P.O. Box 364
Bainbridge, IN  46105
When sending your hearing aid to us for repair, please enclose a note explaining your issues (as best you can), concerns, or needed repairs such as:
Dead

Too soft

Too sharp

Buzzing

Static

Shell cracked

The volume control/button not working

etc.
Please include your return shipping address, daytime phone number (we may have questions), and if possible, your email address.
IMPORTANT:
When shipping hearing aids to our hearing aid repair lab, we strongly suggest that the hearing aids are placed in a crush-proof container such as a pill bottle or hearing aid case. Then place the hearing aid container in a sturdy shipping box for shipping. We also suggest that when shipping your hearing aids to our repair lab you require a signature upon delivery and/or insure your package. HearSource cannot be held responsible for hearing aids damaged in shipping to us.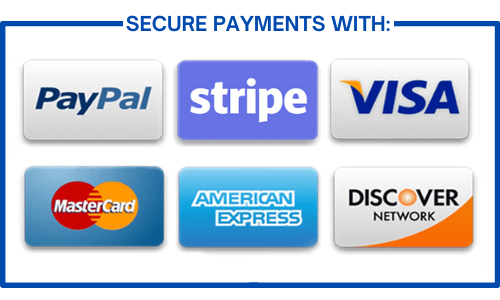 HearSource repairs hearing aids from ALL around the world. Customers from the United States and Canada are our most common clientele, but commonly we see repairs from Mexico, Europe, South America, Australia, and Asia. 
1-800-416-2434
9AM - 5PM Eastern Time - USA
Monday - Friday
We repair ALL hearing aid brands including:
Audibel 
Audina
Bernafon
Beltone
GN/ReSound
Hansaton
HI
MDHearingAid
Micro-Tech
Magnatone
Miracle Ear
Oticon
Persona 
Phonak
ReSound
Rexton
Siemens
Signia
Sonic Innovations
Starkey
Unitron
Widex
HearSource provides hearing aid repair services directly to you, the consumer, at discounted pricing compared to your local hearing aid dealer. We fix all types of broken or damaged hearing aids, including shells or cases. Our factory-trained hearing aid repair technicians have over 22 years of experience.
Many people think that "I need a hearing aid repair provider near me." but the truth is that your local hearing aid office doesn't fix hearing aids themselves, they send them out to be fixed at a hearing aid repair lab similar to HearSource.
We offer quality and reliable hearing aid repair solutions directly to the public at cheaper prices than your local provider can.
We fix broken hearing aids!
Important Please Read:
Many times, when replacing defective hearing aid parts with new ones, such as the microphone or receiver (speaker), a dramatic increase in volume may occur. Oftentimes, in the progression of a hearing aid failure, your local hearing care provider may simply turn your hearing aid up louder and louder to compensate for the deteriorating components.  When HearSource Hearing Aid Repair Technicians replace these parts, we are in fact, restoring the hearing aid to a "like new" condition. However, we do NOT have your specific audiological information to readjust the repaired hearing aid sound settings to match your hearing loss.  If the hearing aid is too loud or feedback (whistling) occurs (a direct result of more amplification), additional sound adjustments may be needed. If possible, these adjustments should be made by a local hearing care provider.
By far the most common reason why hearing aids fail is earwax (cerumen). Earwax is part of the body's way of naturally cleaning its ear canals. Earwax flows from a gland in the ear canal outwards, attaching itself to any dirt, debris, or foreign matter that has found its way into the ear. The movement of our jaw aids in this process. The secretion of earwax by the body is a completely normal healthy and necessary process. But when a hearing aid is placed into the ear canal, the hearing aid disrupts the natural flow of earwax out of the ear. Due to the placement of a hearing aid into the ear, the hearing aid is subject to contamination from earwax.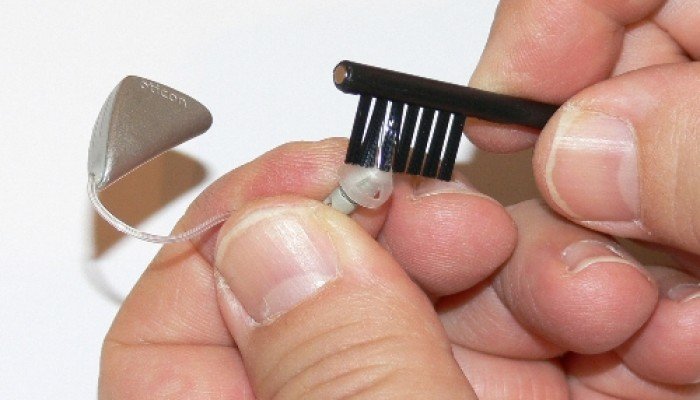 The easiest way to prevent earwax from damaging your hearing aids is to keep them clean.  Daily brushing or cleaning of the hearing aid receiver (speaker) is by far the best way to prevent damage. Most hearing aid manufacturers provide a small brush with your purchase. We have found that an old toothbrush is easier to hold on to and works better.
The time of day that you clean your hearing aids also matters. Earwax is usually soft and gooey, kinda like mud. When is it easiest to brush the mud off your clothes?  When mud is wet and you try to brush it off, the mud just kind of "shmears". But when the mud has dried, it easily brushes off. That's how it is with earwax, it is best to brush off earwax after it has been allowed to dry.  Most people wear their hearing aids all day and take them off to sleep at night. The best time to brush your hearing aid is in the morning after the earwax has been allowed to dry overnight.
Most hearing aids today have an earwax filter or wax guard system integrated into the part of the hearing aid that fits into the ear canal. These earwax filters should be brushed every morning prior to wearing them.  From time to time these earwax filters should be changed. There are several different earwax filter designs used by varying hearing aid manufacturers. All seem to be easy to use and effective. See HearSource.com/accessories for a brand-specific selection of hearing aid wax guards and filters.
Moisture is not good for any type of electronic device. Our bodies are approximately 50-60% moisture. Wearing hearing aids exposes them to our body's heat, humidity, sweat, and chemicals. Keeping hearing aids clean and dry is vital to their satisfactory performance. Moisture kills electronic devices including hearing aids.
Keep your hearing aids clean and dry. Wipe the sweat off your hearing aids when you come in from outdoors or if possible avoid wearing your hearing aids altogether when heavily sweating. No swimming, showering, hot tubbing, or water sliding while wearing hearing aids. Accidents do happen and there will be times when you accidentally get in the shower while wearing your hearing aids. Only to be discovered when you start shampooing your hair. When this occurs, immediately take your hearing aids off, completely remove the battery, wipe them off thoroughly, and place them somewhere to dry. After you have allowed them to dry (usually overnight), place a fresh battery in your hearing aids and check for functionality. Hopefully, no damage has been done.
Most modern hearing aids are now considered to be water or moisture-resistant. Water resistance infers that a particular device can continue to function even if exposed to a small amount of moisture for a short period of time. Water-resistant does NOT mean waterproof. Excessive exposure to moisture or over extended periods of time will damage any hearing aid.
There are specific hearing aid accessories that help assist in the drying of hearing aids. The two main types are active and passive hearing aid dryers.
Passive Hearing Aid Dryers  
Passive hearing aid dryers are the least expensive to purchase and operate. The most common passive hearing aid dryers use a simple glass jar or plastic container. Moisture-absorbing material (desiccant) is placed into the container with the hearing aid and the lid is closed. The moisture is absorbed from the hearing aid into the material.
Active Hearing Aid Dryers
Active hearing aid drying system designs can vary greatly. Some active hearing aid dryers use desiccants, heaters, fans, or UV lights, while others use a combination of these features and processes. Active hearing aid dryer systems can be very effective in the functional longevity or life of hearing aids.
Currently, no manufacturer produces any hearing aid that they claim to be waterproof, although most modern hearing aids are very moisture resistant. 
Worn or Broken Hearing Aid Parts
Like any other electronic device, hearing aids can wear out or be physically damaged due to dropping, crushing, etc. Buttons, switches, dials, ear hooks, microphones, and receivers (speakers) can simply just wear out from use. When this occurs, the only real option is to have your hearing aid professionally repaired. If your hearing aid is still under warranty, the best option for you is to send it back to the original manufacturer for repair. For hearing aids not under warranty, you have two options:
You can take your hearing aid to a local hearing aid professional and they can send it to the original manufacturer or an All-Make hearing aid repair lab.
You can send your hearing aid to an All-Make hearing aid repair lab yourself. As hearing aids get older (generally 5 years), the original hearing aid manufacturer may cease to support, service, or even have parts to repair that specific product. In that case, your only option is to send your hearing aid to an All-Make hearing aid repair lab such as HearSource. HearSource Hearing Aid Repair Lab has been repairing all brands of hearing aids for over 20 years and maintains an extensive inventory of OEM or equivalent parts for repair.
Troubleshooting Hearing Aid Issues
Hearing Aid Not Working (Dead)
Change the battery one time.

If that doesn't work, check the date on the battery packaging.

Clean your hearing aid, particularly the part that goes into your ear.

If that doesn't work, change the hearing aid wax filter.

Brush/clean the microphone covers.

If you have a thin tube hearing aid design, remove the thin tube from the hearing aid case and run the thin tube cleaning tool through the tube. If you don't have a thin tube cleaning tool, use a piece of fishing line.
Weak or Muffled Sound
Clean wax filter

If that doesn't work, change the wax filter.

Brush/Clean the microphone covers.
Static Sound
Usually, moisture is the issue with static sound in hearing aids.
Remove the hearing aid from your ear.

Clean or change the wax filter.

Allow the hearing aid to dry out.

Consider a hearing aid drying accessory.
Additional Tips for Maintaining Hearing Aids
In addition to keeping them clean and dry, including the batteries, there are a few other things you can do to reduce repairs and increase the life of your hearing aids.
Be gentle and avoid dropping them, and keep them out of reach of pets (pets love the smell and taste of earwax), and small children. Store them in a protective case or closed nightstand/dresser drawer when not in use. Hearing aids can be vulnerable to extreme heat or cold, just store them at a normal room temperature. Do not wear hearing aids when using a hair dryer. Don't wear hearing aids when applying hairspray, sunscreen, or cologne. Chemicals can foul up the microphones, receivers (speakers), buttons, and switches. 
Why Choose HearSource Hearing Aid Repair Service?
Hearing aid repair services was the origination and is still the backbone of HearSource.com. Over 20 years ago, the founders of HearSource purchased an existing hearing aid repair laboratory from a large multi-state dispensing group in New England. The lab had been existence in the Providence, RI, area for more than 10 years. All the specialized hearing aid repair equipment was loaded into a semi-truck and moved to its current home in Bainbridge, Indiana. Most of the experienced hearing aid repair technicians accepted positions with us and made the move with their families to Bainbridge also.
Experience counts when it comes to providing hearing aid repair services. When we began, analog hearing aids were very common. As time marched on and technology changed from analog hearing aids to digitally programmable analog hearing aids, and now to completely digital hearing aids, HearSource Hearing Aid Repair Laboratory has evolved with the times, but still retains the equipment, knowledge, and competence to repair even the most antiquated of hearing aids.
Hearing aid manufacturer brand names have evolved over time also. Many common hearing aid brands from days long past have been lost to the winds of progression. Today, most hearing aids are products of only five large manufacturers. A single hearing aid manufacturer may retail the exact same hearing aids under many different brand names. Some large "big box" retail stores have private labeled their own brand of hearing aid. But again, most hearing aids come from one of the big five hearing aid manufacturers. 
Over the last 20 years, we have seen many hearing aid repair labs come and go also. As far as we know, we were one of, if not the first, all-make hearing aid repair lab to open our business and its services directly to the public. Prior to HearSource, almost all hearing aid repairs were accomplished through a local retail dealer, who would send your repair into a "wholesale only" lab. After the wholesale lab repaired your hearing aid, they would send it back to your local office where you would go in and pick it up. If the hearing aid could not be repaired, this business model gave the local dealer the opportunity to try to sell you new hearing aids. That additional layer of service and administration drove up the cost of hearing aid repairs, sometimes to over $500 each. 
HearSource Hearing Aid Repair Labs is founded on the principle of providing the highest level of competency and customer service in the hearing care industry. Utilizing HearSource for your hearing aid repair service will save you time and money. You, the consumer, deal directly with the people that are repairing your hearing aids.
For more information or to inquire about our hearing aid repair services, please call our office toll free at
1-800-416-2434.
Our office hours are Monday through Friday, 9:00 a.m. to 5 p.m. Eastern Time, USA.