ReSound LiNX Quattro Charging Case
$299.00
It charges two hearing aids fully within 3 hours
It is intuitive, with 5 LED lights that display the battery level of the hearing aids and 3 LED lights on the back that display the power remaining on the charger
The charging case has capacity for 3 full hearing aid charges after a full charge
Description
The ReSound LiNX Quattro hearing aid charger is an expertly-design portable charging case designed for the RIE 61 DRWC.
It provides the user with a complete rechargeable solution, and is sleek and compact for easy transport and discreet use.
Longest-lasting ReSound hearing aid
For all day performance, you can rely on the ReSound Lithium-ion hearing aid battery rechargeable solution. In only three hours you can fully charge your ReSound hearing aid batteries which gives you 30 hours of  hearing aid operation.
When streaming TV or music 50% of the time, you can still expect 24 hours of operation.
ReSound portable charging case
Sleek – Robust – Easy To Use
This new hearing aid charger is expertly designed specifically to the ReSound Quattro Receiver-In-Ear (RIE) hearing aids. The charger easily slips into your pocket, handbag, luggage or vehicle glove box.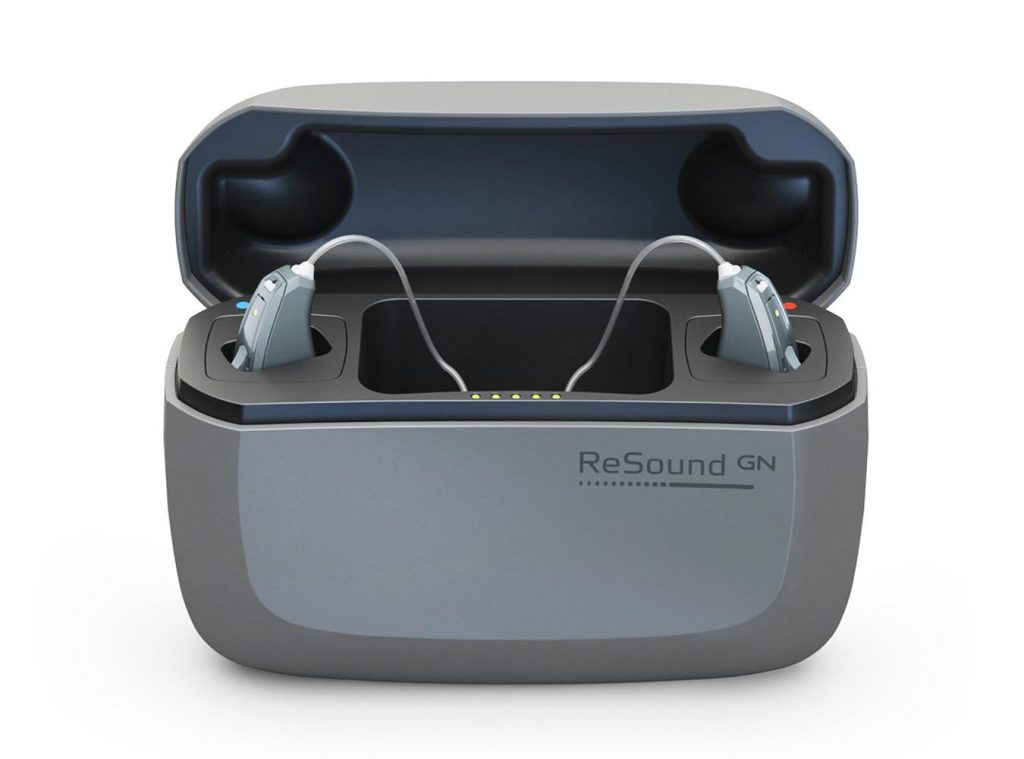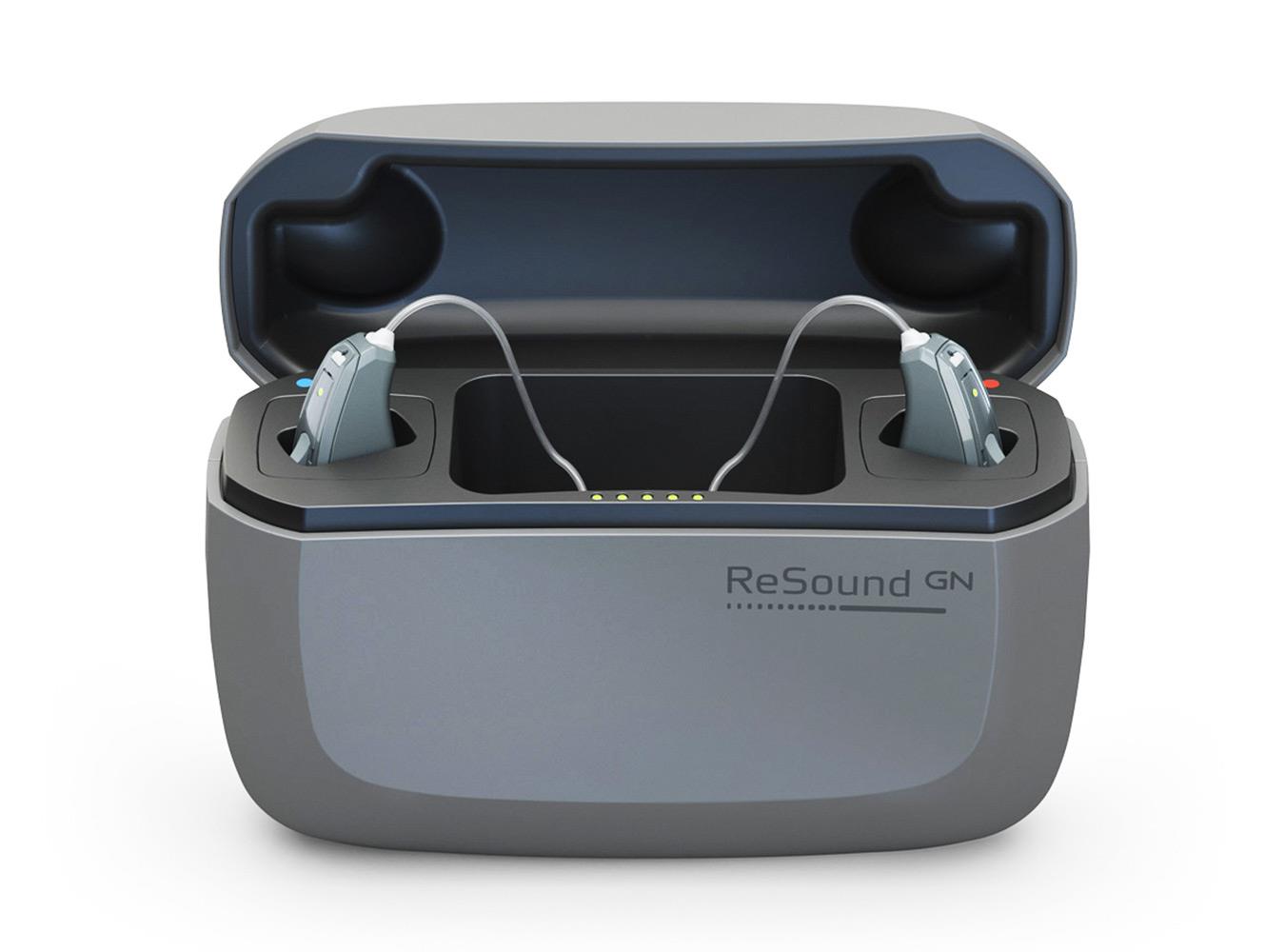 90% of users surveyed state that they can use this rechargeable system without instructions.
Source: Groth, 2018
When placed in the charging case, LED lights indicate the battery status of both the hearing aids and the portable charging case.
ReSound Smart 3D app
Keeps track of your hearing aid battery power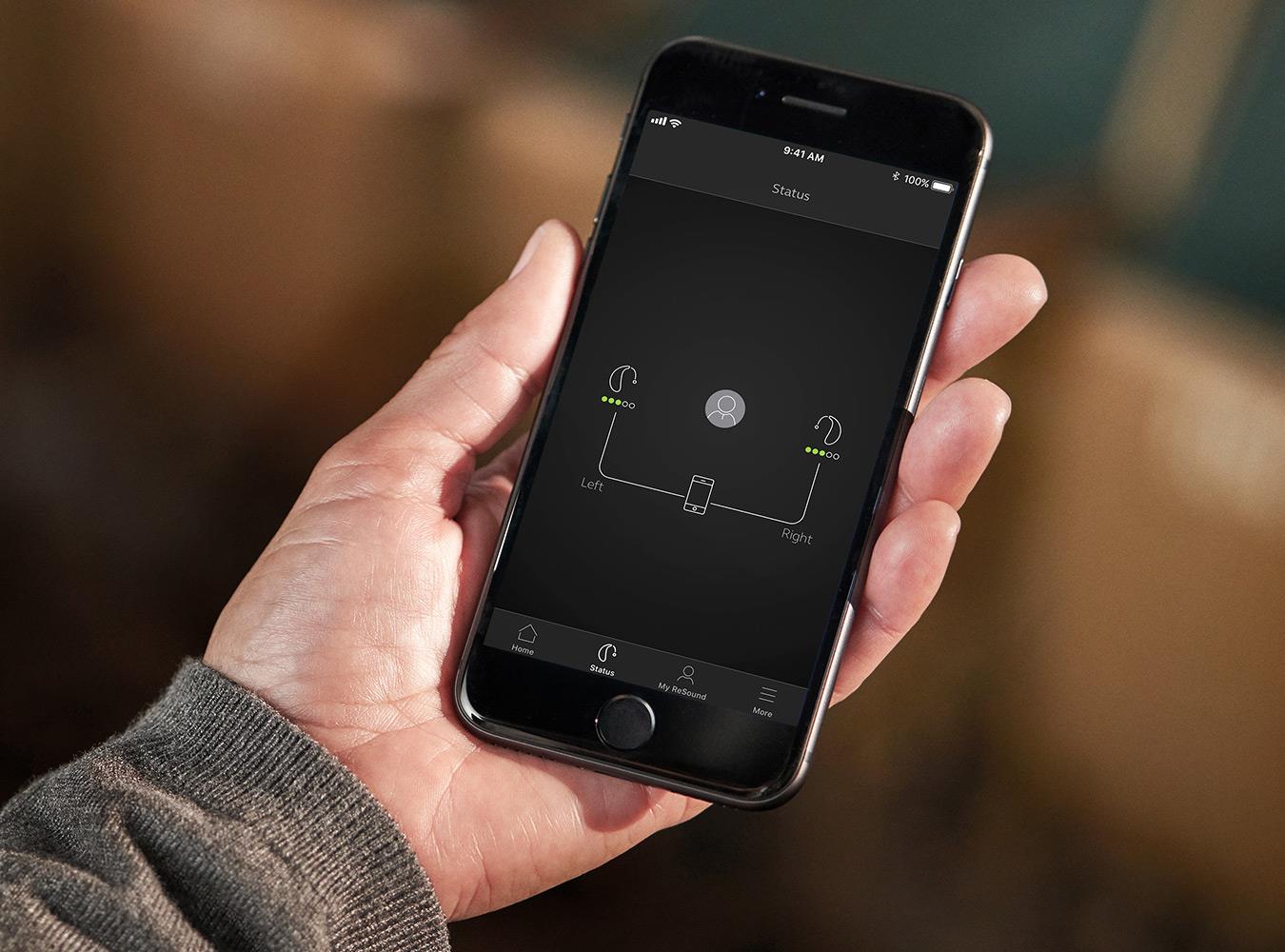 Rechargeable hearing aids technology
In the modern world where almost every piece of technology is accompanied by a charger, it's only natural that hearing aids have become rechargeable also. Just like you would charge your smartphone overnight, the same goes for rechargeable digital hearing aids, so you'll never have to miss a special moment because a battery needs to be changed.
While rechargeable hearing aids have been available for some time, they weren't popular because of their low power output. Thanks to advancements in hearing aid technology, today's best rechargeable hearing aids give you power that lasts longer than a full day.
Traditionally, the batteries were produced with Nickel metal hydride (NiMH). Now, the best rechargeable hearing aids use Lithium-Ion or Silver-Zinc battery technology, which has completely changed the performance of rechargeable digital hearing aids.
Utilizing the latest rechargeable battery technology, ReSound LiNX Quattro hearing aids are the best ReSound rechargeable hearing aids, allowing you the freedom to experience high quality sound correction without the fear of prematurely losing power, or the need of carrying spare hearing aid batteries.
Additional information
| | |
| --- | --- |
| Weight | 0.5 lbs |
| Dimensions | 5 × 3 × 3 in |