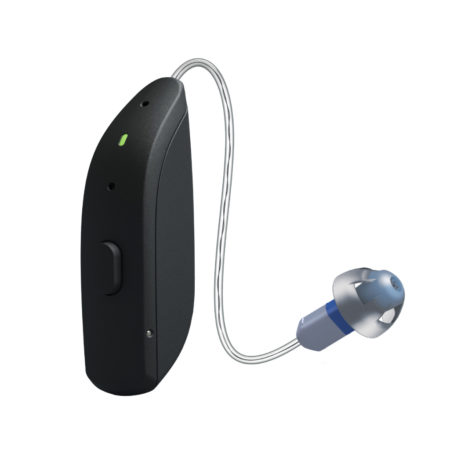 ReSound ONE 7
Rechargeable Hearing Aids
Our Price: $1,449.00 each
Authorized Retailer
Brand new from the manufacturer
Flat-rate pricing, no hidden fees
LIFETIME Remote Support & Sound Adjustments
Three (3) Year Manufacturer Warranty
Description
ReSound ONE 7 Rechargeable Hearing Aids
The ReSound ONE 7 Rechargeable is ReSound's Newest (launched in 2020) upper mid-level hearing aid technology. Save thousands on ReSound ONE 7 hearing aids by purchasing from HearSource.com. This new line of Premium hearing aids is designed for "ACTIVE LIFESTYLE" users.
This particular model uses a rechargeable lithium-ion battery. The standard hearing aid charger is included at NO additional cost.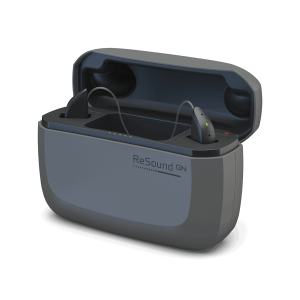 Three (3) Year Manufacturer Warranty – Three (3) Year Loss & Damage Coverage
ReSound ONE 7 utilizes the new "C6 Chip Platform", their fastest and most efficient chip/platform to date. The C6 platform delivers 50% more processing power and 220% more memory compared to previous platforms, this provides "Sound with greater depth and direction without compromising battery life". 
ReSound ONE 7 Hearing Aid Rechargeable Features:
Lithium-ion rechargeable
iOS and Android streaming
14 Channels
4 Customizable Programs
Binaural Directionality III
M&RIE Available
Synchronized Soft Switching
Noise Tracker II (3 settings)
Expansion (2 settings)
Receiver power levels: LP, MP & HP
Spatial Sense
Wind Guard
Environmental Optimizer II & Classifier
DFS Ultra III (w/Music Mode)
Synchronized Acceptance Manager
Sound Shaper
PhoneNow
Impulse Noise Reduction
Tinnitus Sound Generator
and more…
ReSound ONE 7 Functional Features:
Ear-to-Ear Communication
Direct Audio Streaming
Available accessories – ReSound TV Streamer 2, Remote Control 2, Phone Clip +, Micro Mic, and Multi Mic.  
Remote Firmware Updates
ReSound ONE 7 level technology is recommended for the following lifestyles and environments:
Excellent audibility and speech understanding in a wide range of environments. Best choice for environments with all levels of background noise including:
Listening to Music
Restaurants
Shopping
Driving/Riding in Car
Religious Services
Talking on the Phone
Watching TV
Home or Quiet Environments