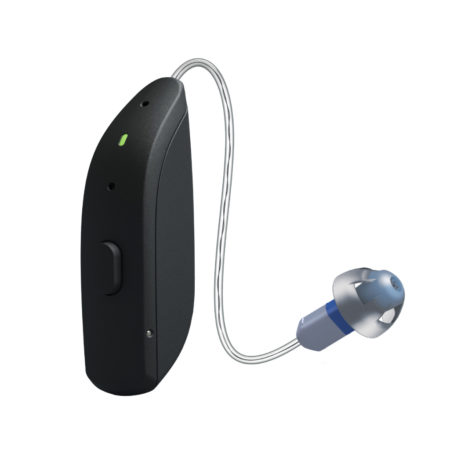 ReSound ONE 7
Rechargeable Hearing Aids
Our Price: $1,449.00
Save hundreds or even thousands. Our price is so competitive that the manufacturer has requested that we don't post it publicly.
Please call 1-800-416-2434 or chat with our live support for pricing.
Authorized Retailer
Brand new from the manufacturer
Flat-rate pricing, no hidden fees
LIFETIME Remote Support & Sound Adjustments
Description
ReSound ONE 7 Rechargeable Hearing Aids
The ReSound ONE 7 Rechargeable (RIE 61) is ReSound's Newest (launched in 2020) upper mid level hearing aid technology. Save thousands on ReSound ONE 7 hearing aids by purchasing from HearSource.com. This new line of Premium hearing aids are designed for "ACTIVE LIFESTYLE" users.
These new Premium hearing aids are offered in either rechargeable, standard 312 or 13 zinc-air hearing aid battery style options. This particular model uses a rechargeable lithium-ion battery. The standard hearing aid charger included at NO additional cost to you. 
Save hundreds or even thousands on this advanced hearing aid system. This receiver-in-ear (RIE) hearing aid features the latest in advanced hearing aid technology.
The ReSound ONE 7 shares many hardware and software features with the popular LiNX Quattro hearing aids and uses the same smartphone app (Smart 3D) as previous generations of LiNX hearing aids.
ReSound ONE 7 utilizes the new "C6 Chip Platform", their fastest and most efficient chip/platform to date. The C6 platform delivers 50% more processing power and 220% more memory compared to LiNX Quattro's platform, and this enables "sound with greater depth and direction without compromising battery life". 
ReSound ONE 7 – A huge leap forward in the "Naturalness" of sound.
ReSound ONE 7 Hearing Aid Rechargeable Features:
Lithium-ion rechargeable
iOS and Android streaming
14 Channels
4 Customizable Programs
Binaural Directionality III
M&RIE Available
Synchronized Soft Switching
Noise Tracker II (3 settings)
Expansion (2 settings)
Receiver power levels: LP, MP & HP
Spatial Sense
Wind Guard
Environmental Optimizer II & Classifier
DFS Ultra III (w/Music Mode)
Synchronized Acceptance Manager
Sound Shaper
PhoneNow
Impulse Noise Reduction
Tinnitus Sound Generator
and more…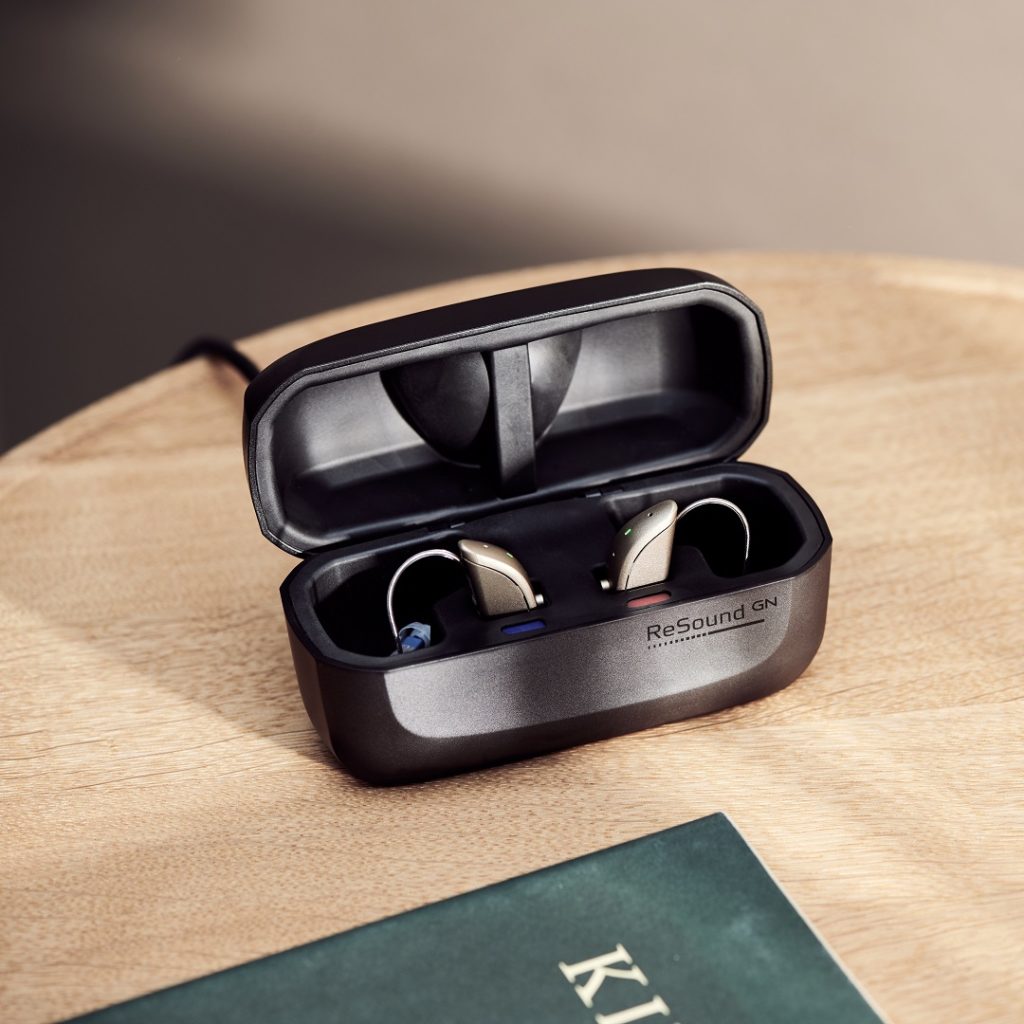 ReSound ONE 7 Functional Features:
Ear-to-Ear Communication
Direct Audio Streaming
Available accessories – ReSound TV Streamer 2, Remote Control 2, Phone Clip +, Micro Mic, and Multi Mic.  
Remote Firmware Updates
ReSound ONE 7 level technology is recommended for the following lifestyles and environments:
Excellent audibility and speech understanding in a wide range of environments. Best choice for environments with all levels of background noise including:
Listening to Music
Restaurants
Shopping
Driving/Riding in Car
Religious Services
Talking on the Phone
Watching TV
Home or Quiet Environments
THE MOST NATURAL SOUND QUALITY IN A RIE HEARING AID
RESOUND ONE 7 PROVIDES BETTER HEARING IN ANY ENVIRONMENT
THE BEST 1:1 HEARING EXPERIENCE IN THE TOUGHEST ENVIRONMENTS
M&RIE combines the two traditional microphones with a third that sits discreetly inside the ear canal as an integrated part of the receiver (speaker) module.
Made possible by the brand new ReSound ONE sound processing chip-set and feedback management system, DFS Ultra III, this previously unachievable breakthrough uses sound the way nature intended.
Binaural Directionality III automatically adjusts directional microphone patterns based on the environment so you can hear what's important and still monitor the sounds around you.
In noisier situations, Binaural Directionality III utilizes a new binaural connection to create a stronger, more focused beam for sounds from the front, providing up to 2 dB better signal-to-noise ratio.
User-controlled Ultra Focus uses a powerful directional pattern to help you focus on the person in the front of you in very noisy environments with up to a 30% improvement in speech understanding.
By using the speech frequencies for targeted directionality and the high and low frequencies to monitor the environment, you can hear speech and still maintain spatial cues from the sides and back.
The world's first full-featured hearing aid with M&RIE
Inspired by the philosophy of "Organic Hearing", ReSound ONE 7 hearing aid with groundbreaking M&RIE (Microphone and Receiver-In-Ear) delivers an immersive and individualized hearing experience for greater depth and direction.
The Microphone & Receiver-in-Ear design combines the two traditional hearing aid microphones with a third microphone that sits in the ear to collect sounds in the most natural way.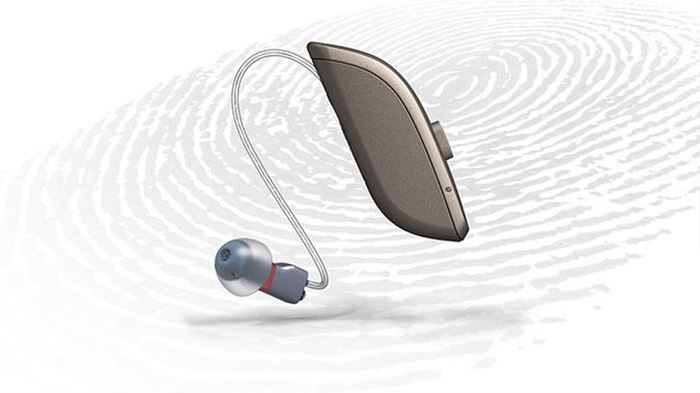 JUST LIKE A FINGERPRINT, EACH PERSON'S HEARING IS ONE OF A KIND
Nature has designed the shape of the ear to perfectly capture the sounds around it. And because the shape of the ear is unique to the individual, the sound they hear is uniquely theirs. Unfortunately, when wearing hearing aids, this isn't the case, as most devices capture sound from behind the ear only. Needless to say, this isn't where nature intended, so sound ends up feeling standardized, unnatural and incomplete. 
ReSound ONE 9 with M&RIE (Microphone and Receiver-In-Ear) changes all of this, an entirely new class of hearing aids* with a microphone and receiver positioned inside the ear, so users can collect the whole sound, just as nature intended. This breakthrough is made possible by a brand-new sound processing chipset and feedback management system.
ReSound ONE 9 gives the brain everything it needs to process sound with greater depth and direction, making it effortless to tune in and enjoy conversation, in any situation. This is the next step to what we call Organic Hearing.
M&RIE
ReSound's most natural sounding hearing aid ever
Get the truest sense of space and easily locate sounds with M&RIE, a Microphone & Receiver-In-Ear design. The ReSound ONE 7 belongs to a one-of-a-kind hearing aid family that enriches your real life sound environments with better hearing, directionality and depth.

Inspired by their Organic Hearing philosophy, ReSound is always looking for ways to better emulate the way the normal ear works. Because hearing is a process that occurs in the brain, they strive to develop technology that naturally works with the human auditory system.
The unique way that ReSound ONE 7 uses directional technology to ensure benefits in real-life situations is a good example of this strategy. Binaural Directionality III ensures that the brain has the right information to take advantage of an improved signal-to-noise ratio without cutting off access to surrounding sounds.
This means that users can focus on the sounds they want to hear, but still hear the environment around them. M&RIE (Microphone & Receiver-in-Ear) creates an even more natural hearing experience by using each users' own pinna (outer ear) to collect sound.
M&RIE
The Microphone & Receiver-in-Ear design combines the two traditional hearing aid microphones with a third microphone that sits in the ear canal to collect sounds in the most natural way.
User Benefit
M&RIE uses the unique shape of each wearer's ear to collect sound the way nature intended. Wearer's get the natural sound of custom products, combined with the advanced features and ease of use of an RIE model, for an immersive and individualized hearing experience with greater depth and direction.
RESOUND ONE 7 RECHARGEABILITY AND CONNECTIVITY
ReSound ONE 7 hearing aids offer an industry leading rechargeable solution with up to 30 hours of battery life or 25 hours worth unlimited streaming. It adapts to user's lifestyles by connecting you to the world around you. with direct audio streaming via future-proof Bluetooth Low Energy.
Access to the 3D app and a versatile range of wireless accessories gives you even more options to connect to the sounds of everyday life.
ReSound ONE 7 rechargeable hearing aids provides for access to HearSource programming technicians, so you can receive hearing care in the most convenient and safest way.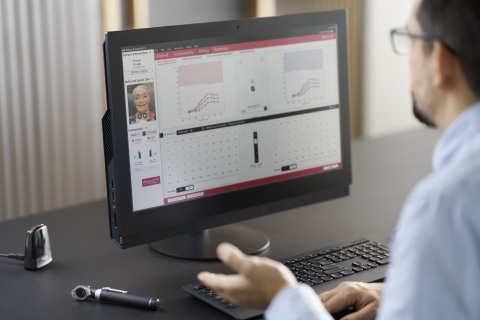 HearSource TeleHealth Hearing Care Services supports you every step of the way with Remote Support
Live Assistance for face-to-face video appointments from the comfort of your home for your ReSound ONE 7 Hearing Aids.
Remote fine-tuning so you can request adjustments to your hearing aids anytime
Cutting-edge HearSource TeleHealth technology allows for the broadest range of at-home hearing care services for those with hearing loss. 
These new solutions allow people to take a hearing test at home, buy and receive hearing aids and have them adjusted, without ever having to enter any clinic.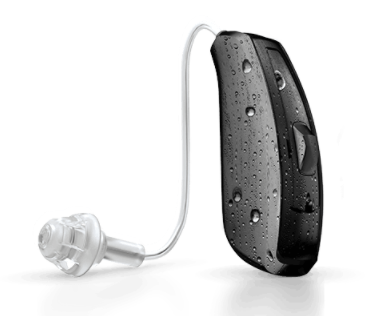 iSolate™ nanotech reliability and durability
Known for its protective qualities against rain, dust, and earwax, every single component of these hearing aids are covered with this renowned polymer coating.
DESIGNED FOR ULTIMATE COMFORT, DISCRETION, AND PERFORMANCE
The modern design has just one touchpoint on the back of the ear and sits lower for greater discretion and comfort. The new receiver design and enhanced dome security make these hearing aids more comfortable for you to wear.
ReSound ONE 7 Color Options
Customize your hearing experience Easily & Discreetly. 
Use the Smart 3D app to personalize your hearing aid sound settings to match your personal preferences. Quickly adjust your sound settings via the Smart 3D app. You will be more confident with your hearing aids' capabilities in the widest available soundscapes and be ready to engage with the world around you. 
ReSound ONE 7 hearing aids are compatible with most modern smartphones. The Smart 3D app was developed for use with the Android and iOS (Apple) marketplace.
This downloadable app lets you control your hearing aids utilizing your smartphone. On both mobile phone platforms, the apps provide direct connectivity from smartphones to the hearing aids without the need for any additional (Streaming) devices.
Features of the Smart 3D App
Adjust hearing aid volume controls.
Change hearing aid programs for different environments.
Adjust hearing aid equalizer
Initiate hearing aid remote support. (Remote adjustments from HearSource pushed through your smartphone to your hearing aids.)
Full streaming compatibility with Android devices requires minimum Android v10 and Bluetooth 5.0 and that functionality has been enabled by both the phone manufacturer and service carrier.
Wireless connectivity
Expanding your world through connectivity
ReSound ONE 7 wireless connectivity is shifting the boundaries of how people with hearing loss can access and enjoy sound, information, and entertainment. The 2.4 GHz wireless technology works seamlessly and intuitively, such as the direct streaming from iOS and Android* devices with no need for intermediate devices.
*Full streaming compatibility with Android devices requires minimum Android v10 and Bluetooth 5.0 and that functionality has been enabled by the phone manufacturer and service carrier. Although ReSound strives to achieve seamless device compatibilities, ReSound cannot guarantee full compatibility with all Android devices.
What's Included:
New from the Manufacturer hearing aids – NOT Refurbished. Our Prices are "All-Inclusive" with NO HIDDEN COSTS! When you purchase hearing aids from HearSource, you will also receive our complete care package, including:
Original manufacturer warranty
Loss and damage coverage (with $250 per unit deductible)
Professional hearing aid programming based on your submitted hearing test, prior to shipping to you
Delivery right to your door
Remote follow-up services including any need sound adjustments by a licensed hearing professional
NanoCare Wax Filters
Standard rechargeable battery charger
An assorted supply/sizes of SureFit domes appropriate for your hearing loss
Cleaning/maintenance kit
45-day 100% Money Back Guarantee
Financing Available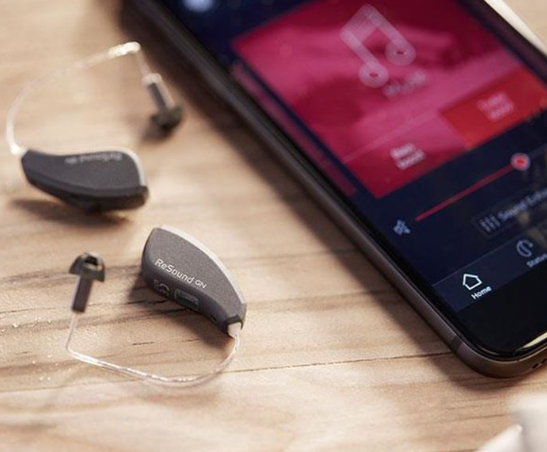 We believe life is at its best when it's a natural, effortless flow, with nothing holding you back. That is why ReSound has devoted the past 150 years to making life sound better, connecting you to a life without limitations.
Their breakthrough innovations, inspired by the philosophy of organic hearing, all have one core ingredient – YOU. Hearing and hearing care need to be as individual as a fingerprint.
For more information on ReSound ONE 7 rechargeable hearing aids, please call 1-800-416-2434, Monday thru Friday, 9:00 a.m. to 9:00 p.m. Eastern Time (6:00 a.m. to 6:00 p.m. Pacific Time) USA.
The use of the ReSound logo or name and other relevant educational materials on this website are purely for informational purposes about their products we offer for sale.
Additional information
| | |
| --- | --- |
| Weight | N/A |
| Dimensions | N/A |
| Brand | ReSound |
Terms and Conditions of Purchase, Warranty, 45-Day Return/Refund Policy on all Products Sold By HearSource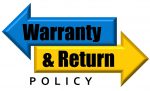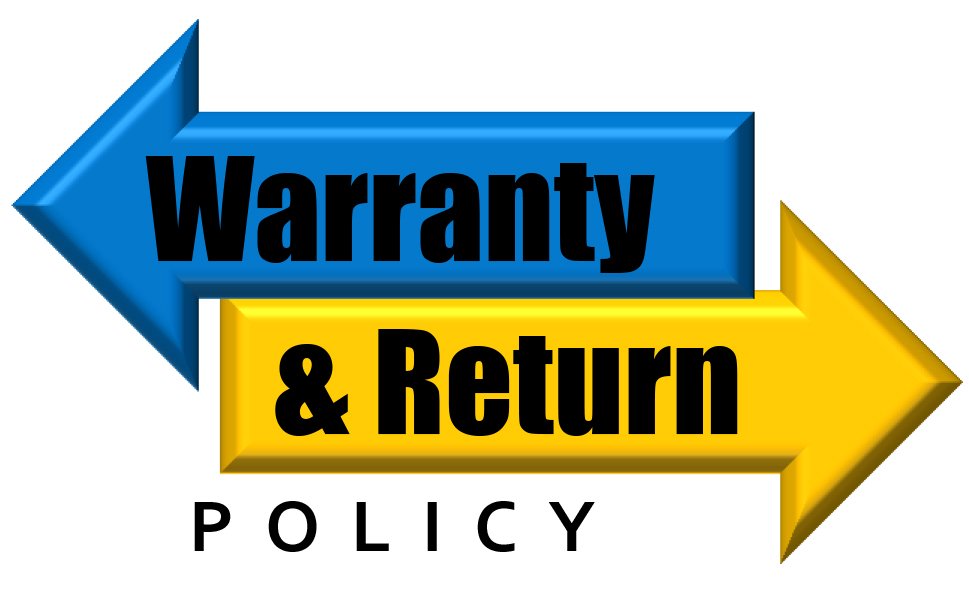 By purchasing products or services from HearSource, you do hereby agree to the following new product warranty, hearing aid repair warranty, return policy, and all other terms and conditions. 
All new merchandise or products purchased from HearSource are warranted against material or manufacturing defect by the original manufacturer for a minimum period of one year (certain hearing aid models may have warranties from the manufacturer for two or three years) from the date of shipping from our facility to your address. At our sole discretion we may repair, exchange, replace or upgrade any defective product that you have purchased from us. Additional/extended warranties are available for purchase at additional cost. Please contact HearSource for additional information concerning extended warranties. This warranty is non-transferable and applies only to the original purchaser. To obtain warranty service on any HearSource product, please include a check for processing, shipping & handling of $19.95.
Hearing Aid Repair Warranty
All hearing aids repaired by HearSource are warranted for six months from the date of shipment to you unless you have specifically requested and paid the additional $50 fee for a one year warranty. To obtain warranty service on any HearSource repair, please enclose a check for processing, shipping & handling for $19.95
Return Policy, 45-Day Money Back Policy
HearSource offers only the best brand names and the highest quality goods. We provide a 45-day return for refund policy.  If for any reason, you are not satisfied with your purchase, simply contact HearSource at 1-800-416-2434 and request a RMA authorization (Return Merchandise Authorization) number.
Return the item(s) in the original, undamaged condition (including all original materials, packaging and accessories) within 45-days of our shipping date to you of any product for refund. Returned merchandise must be received by us at our HearSource location within 45-days of our shipping date to you. If you have any questions or concerns regarding your order or our return policy, please contact us directly at 1-800-416-2434.
Call 1-800-416-2434, Monday through Friday, 9:00 a.m. to 4:30 p.m., Eastern Time Zone, USA, to obtain your required RMA authorization number. Your shipping and handling charges for products you ship or return to us are non-refundable. You may want to insure your return; as we cannot be held responsible for products damaged, lost or misdirected via shipping.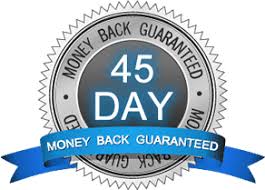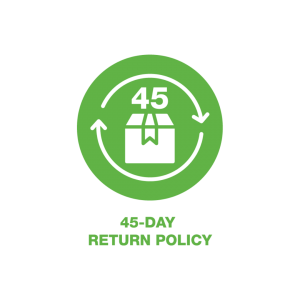 After we receive the product for return, your refund will be made to you in the manor in which you paid. For example; if you paid using a credit card, your refund will be applied to that specific credit card. If you paid by cash or check, your refund will be in the form of a check.
With your RMA clearly identified in the shipping address back to us, please ship return merchandise to:
HearSource
RMA #XXXXXX
108 E. Pat Rady Way, P.O. Box 364
Bainbridge, IN  46105
You may also return any item for exchange or replacement within 45-days of the shipment date due to material defect or damage during shipment. After 45-days, defective or damaged products will be repaired or replaced under the specific manufacturer's warranty policy.
Who is Katapult?
Katapult offers a simple, straight-forward lease-to-own option, with no credit needed to help customers get durable goods from top retailers then pay over time.
What is lease-to-own?
Lease-to-own means that you make recurring payments for the use of the products you have selected. You have no long-term obligation to continue leasing and can return the product to Katapult at any time with no further obligation other than amounts past due.
---
Disclosure
Pricing may vary by state and does not include sales tax. Estimates above are based on a $45 initial payment and a 12-month term using a monthly payment schedule. Weekly, bi-weekly, and semi-monthly payment schedules are also available. Mid-term is equivalent to 6 months.
CA residents pay only the cash price if paid off within 3 months.
Pay off within 90 days for just 5% above the cash price plus the initial $45 payment. To exercise the 90-day early purchase option contact Katapult via 24/7 chat or visit the customer portal page by clicking here for the most up-to-date account information related to your lease-purchase agreement.
This is an advertisement for Katapult's lease-purchase or lease-to-own service. The path to ownership will cost more than the merchant's cash price. Certain items available at participating locations. Not available in MN, NJ, WI, WY.