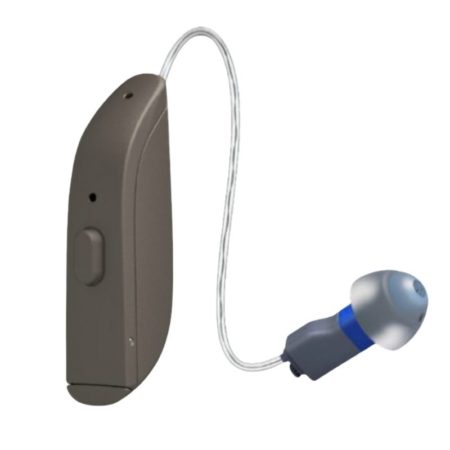 ReSound ONE 9 Hearing Aids (RIE 61)
Size 312 Zinc Air Battery
Our Price: $1,699.00 each
Authorized retailer
Brand new from the manufacturer
Flat-rate pricing, no hidden fees
LIFETIME Remote Support & Sound Adjustments
Four (4) Year Manufacturer Warranty
Description
ReSound ONE 9 Hearing Aids
The ReSound ONE 9 (RIE 61) is ReSound's Newest (launched in 2020) Premium PLUS level hearing aid technology. Save thousands on ReSound ONE 9 hearing aids by purchasing from HearSource.com. This new line of Premium Plus hearing aids are the hearing system of choice for "VERY ACTIVE LIFESTYLE" users.
These new Premium PLUS hearing aids are offered in either rechargeable, standard 312 or 13 hearing aid battery style options. This particular model uses a standard size 312 zinc-air hearing aid battery.
Save hundreds or even thousands on this advanced hearing aid system. This receiver-in-ear (RIE) hearing aid features the latest in advanced hearing aid technology.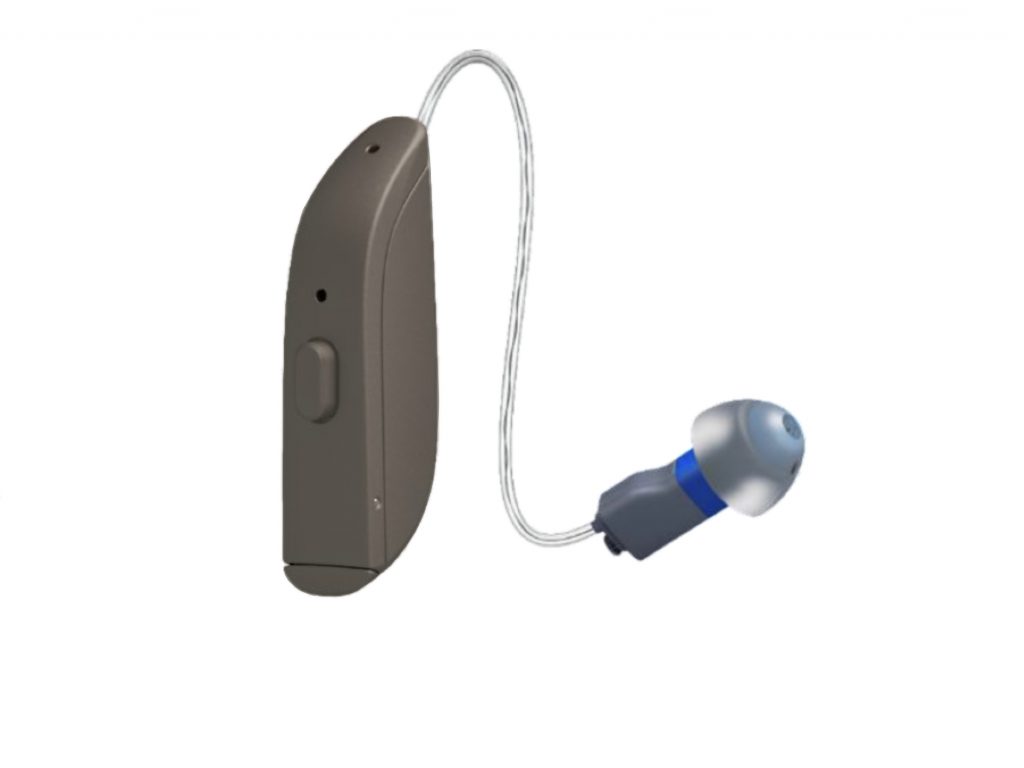 Four (4) Year Manufacturer Warranty – Four (4) Year Loss & Damage Coverage
The ReSound ONE 9 shares many hardware and software features with the popular ReSound LiNX Quattro hearing aids and uses the same smartphone app (ReSound Smart 3D) as previous generations of LiNX hearing aids.
ReSound ONE 9 utilizes the new "C6 Chip Platform", their fastest and most efficient chip/platform to date. The C6 platform delivers 50% more processing power and 220% more memory compared to LiNX Quattro's platform, and this enables "sound with greater depth and direction without compromising battery life". 
ReSound ONE 9 – A huge leap forward in the "Naturalness" of sound.
ReSound ONE 9 Hearing Aid Features:
312 Zinc-Air Battery (lasts approx. 7 days)
iOS and Android streaming
Receiver power levels: LP, MP & HP
Channels – 17
Programs – 4
WARP Compression (WDRC)
All Access Directional Sound Processing 
M&RIE Receiver Linc Compatible
Spatial Sense
Synchronized Soft Switching
Environmental Optimizer II
Noise Tracker II (5 settings)
Expansion
Impulse Noise Reduction
Wind Guard
Environmental Optimizer II & Classifier
DFS Ultra III (w/Music Mode)
Tinnitus Sound Generator
Sound Shaper
PhoneNow
Ear to Ear Communication
Direct Audio Streaming
Available Accessories – TV Streamer 2, Remote Control 2, Phone Clip +, Micro Mic and Multi Mic
Smartphone 3D app.
and more…
ReSound ONE 9 Premium Plus Technology Level
Excellent audibility and speech understanding in the widest range of environments. Best choice for environments with all levels of background noise including:
Outdoor Activities
Entertainment Venues (Casinos, Exhibit Halls, etc.)
Travel and Airports
Listening to Music (Including Streaming)
Restaurants
Home (Quiet Environments)
Outdoor Activities
Entertainment Venues (Casinos, Exhibit Halls, etc.)
Travel and Airports
Listening to Music (Including Streaming)
Restaurants
Home (Quiet Environments
The world's first full-featured hearing aid with M&RIE
Inspired by the philosophy of "Organic Hearing", ReSound ONE 9 with the groundbreaking M&RIE (Microphone and Receiver-In-Ear) receiver option delivers an immersive and individualized hearing experience for greater depth and direction.
The Microphone & Receiver-in-Ear design combines the two traditional hearing aid microphones with a third microphone that sits in the ear to collect sounds in the most natural way.
THE MOST NATURAL SOUND QUALITY IN A RIE HEARING AID
RESOUND ONE 9 PROVIDES BETTER HEARING IN ANY ENVIRONMENT
THE BEST 1:1 HEARING EXPERIENCE IN THE TOUGHEST ENVIRONMENTS
Combines two microphones per hearing aid. 
Made possible by the brand new ReSound ONE 9 sound processing chip-set and feedback management system, DFS Ultra III, this previously unachievable breakthrough uses sound the way nature intended.
All Access Directionality automatically adjusts directional microphone patterns based on the environment so you can hear what's important and still monitor the sounds around you.
In noisier situations, All Access Directionality utilizes a new binaural connection to create a stronger, more focused beam for sounds from the front, providing up to 2 dB better signal-to-noise ratio for an approximately 30% improvement of hearing in noisy environments.
User-controlled Ultra Focus uses a powerful directional pattern to help you focus on the person in the front of you in very noisy environments with up to a 30% improvement in speech understanding.
By using the speech frequencies for targeted directionality and the high and low frequencies to monitor the environment, you can hear speech and still maintain spatial cues from the sides and back.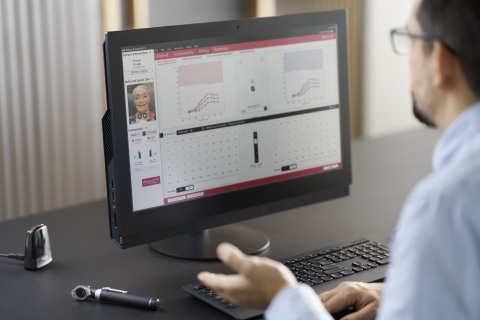 HearSource TeleHealth Hearing Care Services supports you every step of the way with ReSound Assist
Live Assistance for face-to-face video appointments from the comfort of your home for your ReSound ONE 9 Hearing Aids.
Remote fine-tuning so you can request adjustments to your hearing aids anytime
Cutting-edge HearSource TeleHealth technology allows for the broadest range of at-home hearing care services for those with hearing loss. 
These new solutions allow people to take a hearing test at home, buy and receive hearing aids and have them adjusted, without ever having to enter any clinic.
M&RIE
ReSound's most natural sounding hearing aid ever
Get the truest sense of space and easily locate sounds with the M&RIE, a Microphone & Receiver-In-Ear design. The ReSound ONE 9 belongs to a one-of-a-kind hearing aid family that enriches your real-life sound environments with better hearing, directionality and depth.

Inspired by their Organic Hearing philosophy, ReSound is always looking for ways to better emulate the way the normal ear works. Because hearing is a process that occurs in the brain, they strive to develop technology that naturally works with the human auditory system.
The unique way that ReSound ONE 9 uses directional technology to ensure benefits in real-life situations is a good example of this strategy. Binaural Directionality III ensures that the brain has the right information to take advantage of an improved signal-to-noise ratio without cutting off access to surrounding sounds.
This means that users can focus on the sounds they want to hear, but still hear the environment around them. M&RIE (Microphone & Receiver-in-Ear) creates an even more natural hearing experience by using each users' own pinna (outer ear) to collect sound.