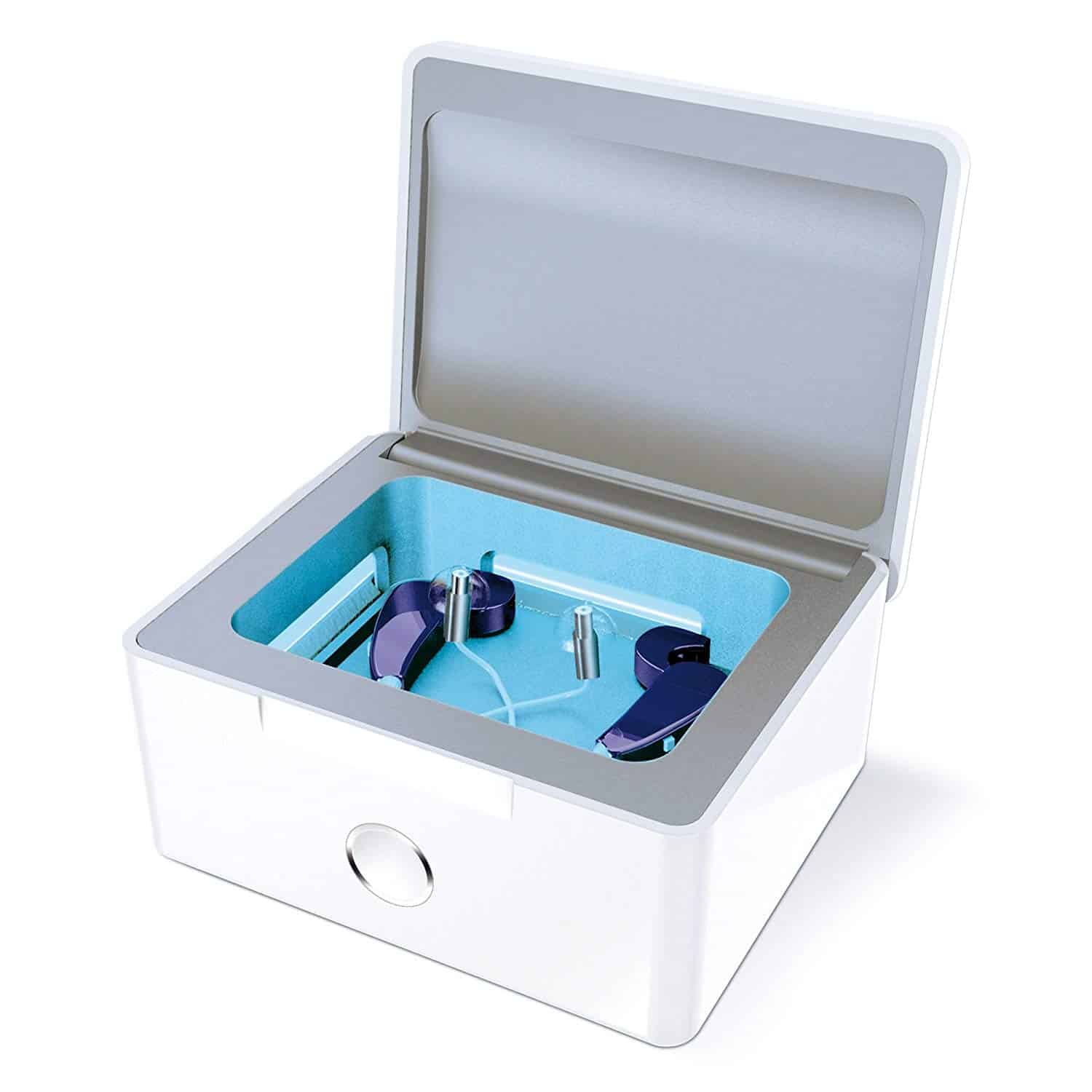 PerfectDry Lux Hearing Aid Dryer
$69.00 each
Dry, store, and disinfect all brands and models of hearing aids
Warm forced-air fan drying system
360° effects reach the entire hearing aid surface
UV-C "bath" destroys 99% of viruses and bacteria
Reduces the risk of itchiness, infection, and other irritation in the ear canal
This product is highly recommended for ALL hearing aid users
Description
PerfectDry LUX Hearing Aid Dryer
The PerfectDry LUX Hearing Aid Dryer, disinfecting, and cleaning system is an electronic device for the maintenance and storage of many kinds of hearing aids. The maintenance is ensured by the combination of a forced-air fan drying system and UV-C rays for disinfection.
This electronic hearing aid cleaner is equipped with a lamp that emits short UV-C rays. Its 360-degree circular disposition enables it to reach all the surfaces of the hearing aids for a deep clean. The UV-C rays destroy 99 percent of viruses and bacteria, which dramatically reduces itchiness and infections of the ear canal for more comfortable wear.
The fast cycle delivers a 30-minute clean at 113 degrees Fahrenheit. For the ultimate disinfection, the PerfectDry LUX Automatic Hearing Aid cleaning system is there to answer the call. It's an ideal piece of equipment for creating sanitary conditions for the wear and maintenance of an important piece of medical equipment that helps to keep your hearing at its best.
It comes in a compact box with a simple power button on the front for easy operation and storage. Just set it on your dresser or nightstand for ready access.
The PerfectDry LUX Hearing Aid Dryer is an excellent addition for ALL hearing aid users. $69.00 is such a small price for the benefits that this product can provide. Moisture damage to hearing aids is the most common factor in hearing aid failure. HearSource charges a very reasonable price for hearing aid repairs ($199 ea.) Most other hearing aid repair providers are much higher priced. This convenient moisture damage prevention product can help prevent many hearing aid failures.
We highly recommend this product for ALL hearing Aids.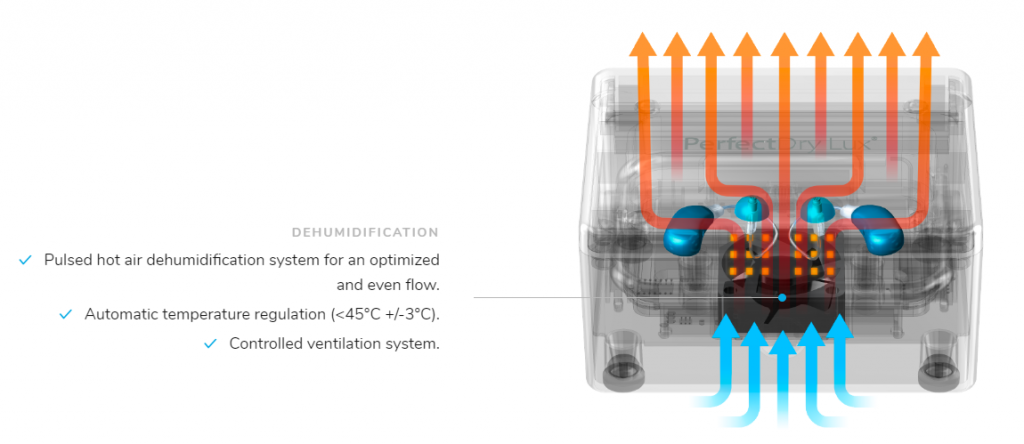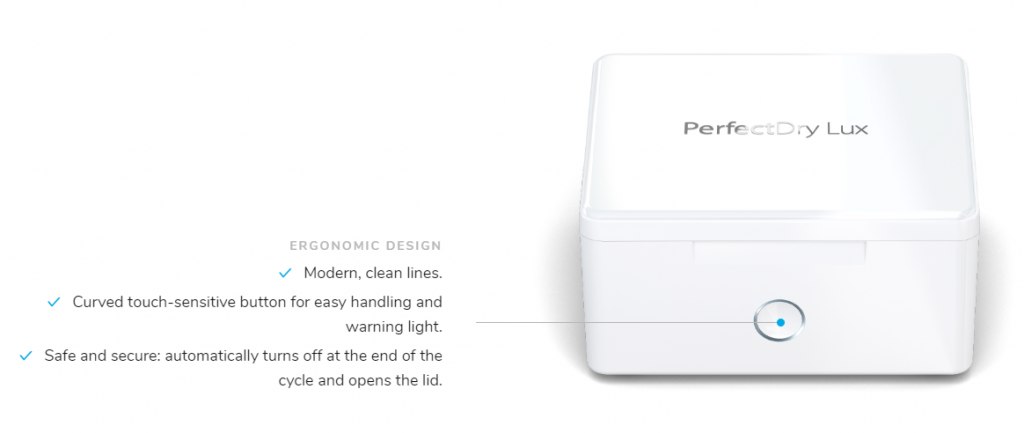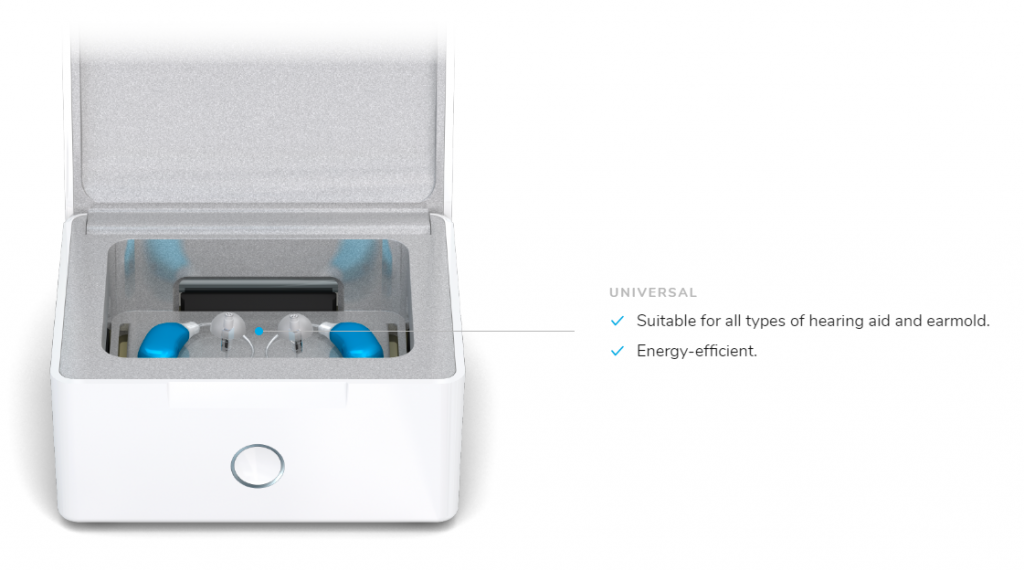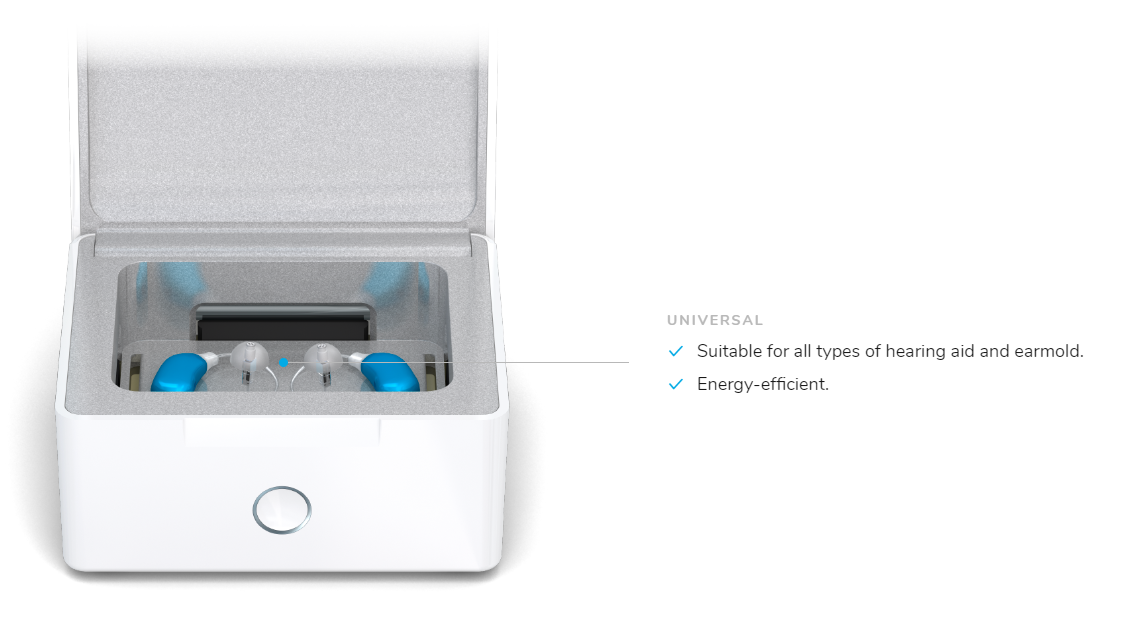 PerfectDry LUX Hearing Aid Dryer Specifications
Electronic dehumidifier designed to remove moisture from all type of hearing aids
360° UV-C lamp – destroys 99% of microorganisms (bacteria, fungi, germs)
UV-C lamp runs during the first 5 minutes of the drying cycle
Forced-air fan drying system
30 minute drying cycle (standard)
Regulated temperature that does not exceed 104°F-113°F
Low energy consumption
Compact case and design
3 year warranty
External Dimensions (mm): 92 X 48 X 75
Internal Dimensions (mm): 70 X 21 X 51
Weight: 160 grams (5.64 oz,)
Input: 100-247V, 50-60Hz
What's In The PerfectDry LUX Hearing Aid Dryer Box
(1) PerfectDry Lux dehumidifier
(1) AC power plug with USB connection
(1) Universal AC adapter
About The PerfectDryLUX Hearing Aid Dryer
The benefits of moisture protection as it relates to peak performance of hearing aids is extremely important. Moisture can damage a hearing aid's circuitry, causing the need for a hearing aid repair and creating a general annoyance for the owner.
The PerfectDry Lux is an easy-to-set-up and easy-to-use electronic hearing aid dryer/dehumidifier. 
This hearing aid dryer/dehumidifier uses warm air and a forced-air drying fan (45°C or 113°F) to remove moisture from the hearing aids in a manner that reduces the time necessary for the hearing aids to dry. Instead of the usual 8 hour drying cycle, the PerfectDry Lux accomplishes this task with a 30-minute fast dry cycle. No replaceable desiccant is required.
In addition to moisture protection, the PerfectDry Lux also uses a 360 UV-C Lamp to disinfect hearing aids' surfaces. Ultraviolet (UV) light is part of the light spectrum that can be categorized into one of three types: UV-A, UV-B or UV-C.  The UV-C Lamp in the PerfectDry Lux generates the necessary short light waves to effectively kill bacteria, viruses and other pathogens on hearing instrument surfaces. This assists users dealing with itchy ears and serves as an additional means of minimizing ear canal infections from cross-contamination (see "What's Growing on your Patients' Hearing Aids?".
PerfectDry Lux is manufactured by MG Développement of France.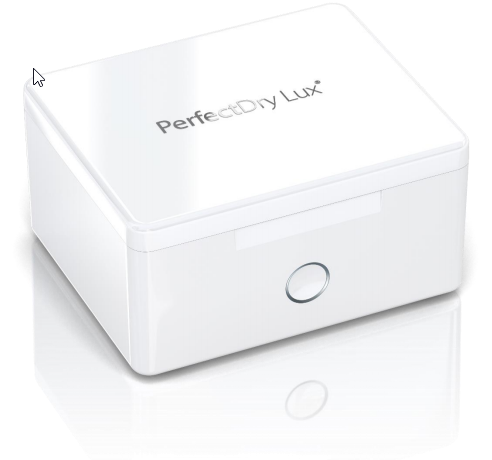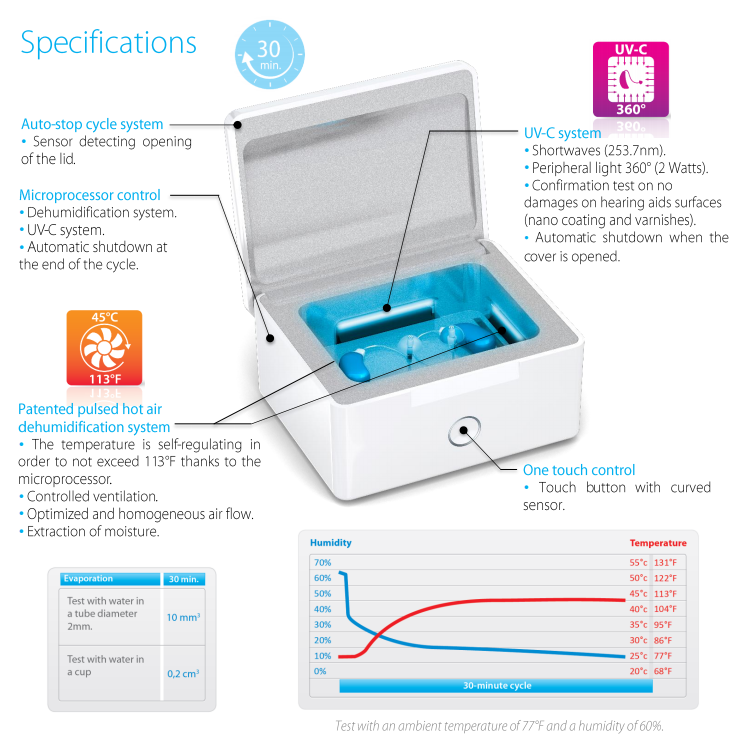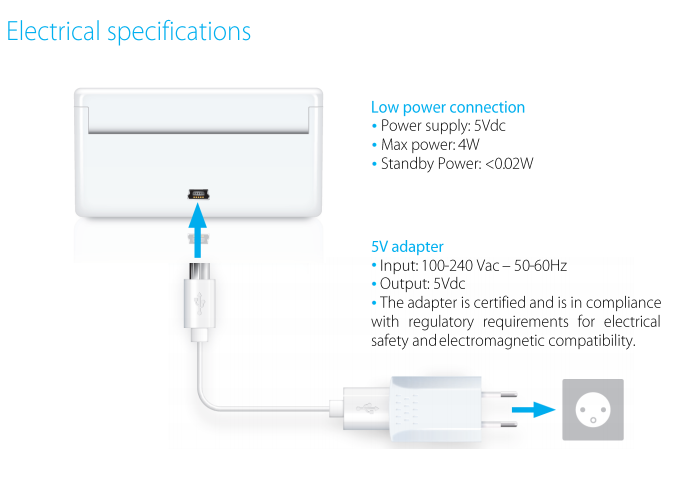 For more information of the PerfectDry LUX Hearing Aid Dryer, please call 1-800-416-2434, Monday thru Friday, 9:00 a.m. to 9:00 p.m. Eastern Time (6:00 a.m. to 6:00 p.m. Pacific time) USA.
Additional information
| | |
| --- | --- |
| Weight | 0.93125 lbs |
| Dimensions | 4.1 × 3.75 × 3.5 in |
| Brand | PerfectDry |
Terms and Conditions of Purchase, Warranty, 45-Day Return/Refund Policy on all Products Sold By HearSource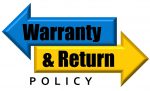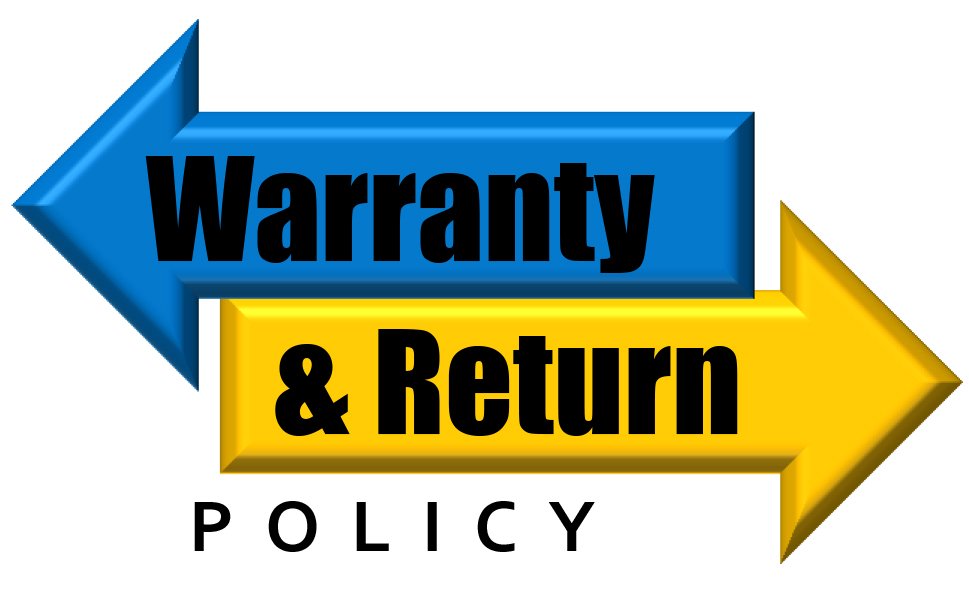 By purchasing products or services from HearSource, you do hereby agree to the following new product warranty, hearing aid repair warranty, return policy, and all other terms and conditions. 
All new merchandise or products purchased from HearSource are warranted against material or manufacturing defect by the original manufacturer for a minimum period of one year (certain hearing aid models may have warranties from the manufacturer for two or three years) from the date of shipping from our facility to your address. At our sole discretion we may repair, exchange, replace or upgrade any defective product that you have purchased from us. Additional/extended warranties are available for purchase at additional cost. Please contact HearSource for additional information concerning extended warranties. This warranty is non-transferable and applies only to the original purchaser. To obtain warranty service on any HearSource product, please include a check for processing, shipping & handling of $19.95.
Hearing Aid Repair Warranty
All hearing aids repaired by HearSource are warranted for six months from the date of shipment to you unless you have specifically requested and paid the additional $50 fee for a one year warranty. To obtain warranty service on any HearSource repair, please enclose a check for processing, shipping & handling for $19.95
Return Policy, 45-Day Money Back Policy
HearSource offers only the best brand names and the highest quality goods. We provide a 45-day return for refund policy.  If for any reason, you are not satisfied with your purchase, simply contact HearSource at 1-800-416-2434 and request a RMA authorization (Return Merchandise Authorization) number.
Return the item(s) in the original, undamaged condition (including all original materials, packaging and accessories) within 45-days of our shipping date to you of any product for refund. Returned merchandise must be received by us at our HearSource location within 45-days of our shipping date to you. If you have any questions or concerns regarding your order or our return policy, please contact us directly at 1-800-416-2434.
Call 1-800-416-2434, Monday through Friday, 9:00 a.m. to 4:30 p.m., Eastern Time Zone, USA, to obtain your required RMA authorization number. Your shipping and handling charges for products you ship or return to us are non-refundable. You may want to insure your return; as we cannot be held responsible for products damaged, lost or misdirected via shipping.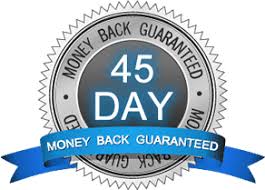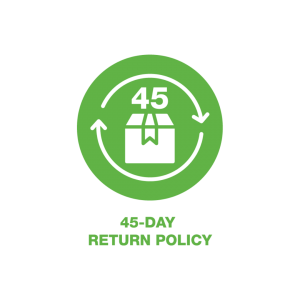 After we receive the product for return, your refund will be made to you in the manor in which you paid. For example; if you paid using a credit card, your refund will be applied to that specific credit card. If you paid by cash or check, your refund will be in the form of a check.
With your RMA clearly identified in the shipping address back to us, please ship return merchandise to:
HearSource
RMA #XXXXXX
108 E. Pat Rady Way, P.O. Box 364
Bainbridge, IN  46105
You may also return any item for exchange or replacement within 45-days of the shipment date due to material defect or damage during shipment. After 45-days, defective or damaged products will be repaired or replaced under the specific manufacturer's warranty policy.