ReSound Omnia 9 Mini
Rechargeable Hearing Aid
$1,649.00 each
Authorized Retailer
Three (3) Year Manufacturer Warranty
45-Day Money Back Guarantee
Lithium-Ion Rechargeable Battery
Bluetooth
LIFETIME Remote Support & Sound Adjustments
Free Shipping
Description
ReSound Omnia 9 Mini Rechargeable Hearing Aids
Unparalleled Design Elegance
Elevate your hearing experience with the ReSound OMNIA 9 Mini (RU960 miniRIE) – the smallest RIC hearing aid by ReSound. The commitment to design excellence is evident in every detail.
Sleek and Sophisticated: The OMNIA 9 Mini boasts a sleek, modern design that discreetly complements your style. Say goodbye to bulky, unattractive hearing aids.
Tailored Comfort: With its perfect fit, the OMNIA 9 Mini requires only one contact point with your ear, ensuring unparalleled wearing comfort.
Confidence in Style: Feel confident and stylish with this elegant hearing aid that's designed to enhance your appearance and self-assurance.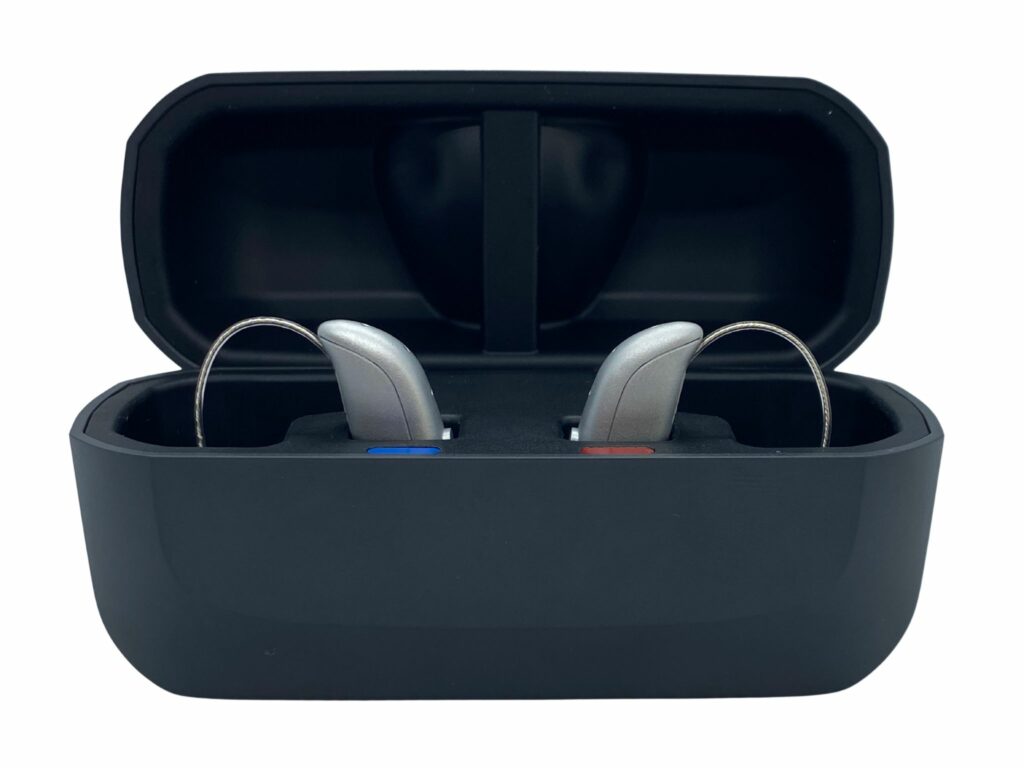 This line of Premium Plus hearing aids is designed for "ACTIVE LIFESTYLE" users.
Three (3) Year Manufacturer Warranty. – Three (3) Year Loss and Damage coverage.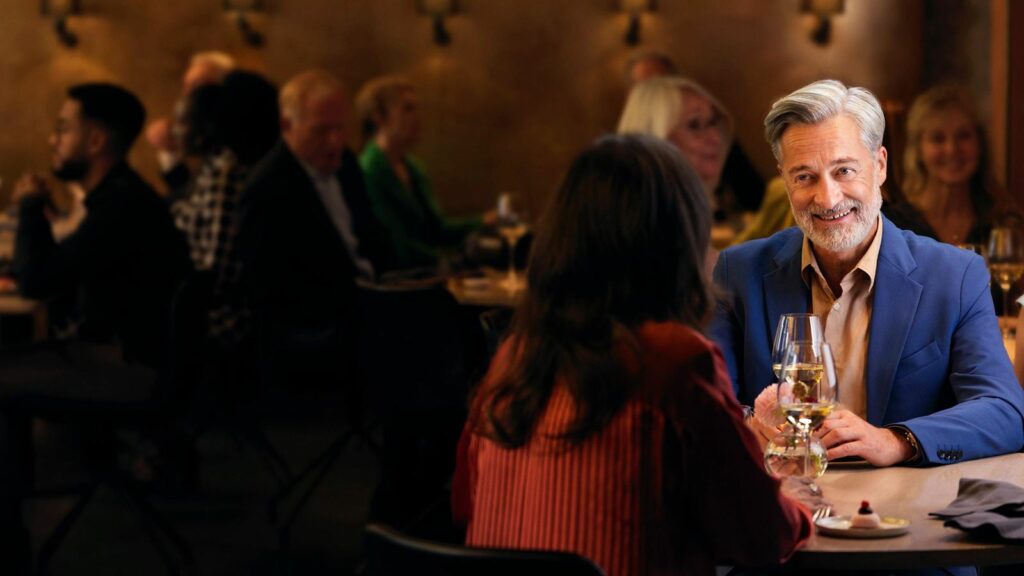 Love the everyday details in life.
Hear the best you can in noisy environments and enjoy the world all around you. Introducing the ReSound OMNIA 9 Mini rechargeable hearing aids.
ReSound OMNIA 9 Mini rechargeable hearing aids can provide an incredible 150% improvement in speech understanding in noise.
Advanced Bluetooth Streaming Technology
Experience the future of hearing aid technology with the ReSound OMNIA 9 Mini. We've taken Bluetooth streaming to a whole new level, ensuring you stay connected effortlessly.
Stability Redefined: Our advanced new antenna provides a streaming connection that is twice as stable as its predecessor. Say goodbye to dropped connections and interruptions.
Seamless Connectivity: Stream audio from your favorite devices directly to your hearing aid, making phone calls, listening to music, and watching videos a breeze.
User-Friendly: The OMNIA 9 Mini is designed with you in mind. Easy-to-use controls and intuitive connectivity options put you in charge.
Uncompromising Quality and Comfort
When it comes to hearing aids, you deserve the best. Choose the ReSound OMNIA 9 Mini (960 miniRIE) for quality and comfort in one device.
Sound Clarity: Rediscover the world with crystal-clear sound quality. Our advanced technologies ensure that you catch every word and every note.
Suitable for All: Whether you have mild or severe hearing loss, the OMNIA 960 has you covered. It's customizable to meet your specific needs.
Long-Lasting Power: Don't worry about constantly changing batteries. The OMNIA 960's rechargeable lithium-ion battery life ensures you stay powered throughout your day.
HearSource TeleHealth Hearing Care Services supports you every step of the way with ReSound Assist
How We Remotely Support You
Cutting-edge HearSource TeleHealth Technology allows for the broadest range of at-home hearing care services for those with hearing loss.
Remote fine-tuning so you can request adjustments to your hearing aids anytime.
ReSound Omnia 9 Mini rechargeable hearing aids coupled with the 3D App provide HearSource programming technicians access to you and your hearing aids. Receive hearing care in the most convenient and safest way possible.
These new solutions allow people to take a hearing test at home, buy and receive hearing aids, and have them adjusted, without ever having to enter any clinic.
Live Assistance for face-to-face video appointments from the comfort of your home.
M&RIE (Microphone & Receiver-In-Ear Design)
Nature has designed the shape of our ears to perfectly capture the sounds around them. Because the shape of the ear is unique to each individual, the sound they hear is uniquely theirs.
Unfortunately, when wearing hearing aids, many times this isn't the case, as most hearing aid microphones are located behind the ear only. Needless to say, this isn't where nature intended, so sound can end up feeling standardized, unnatural, and incomplete.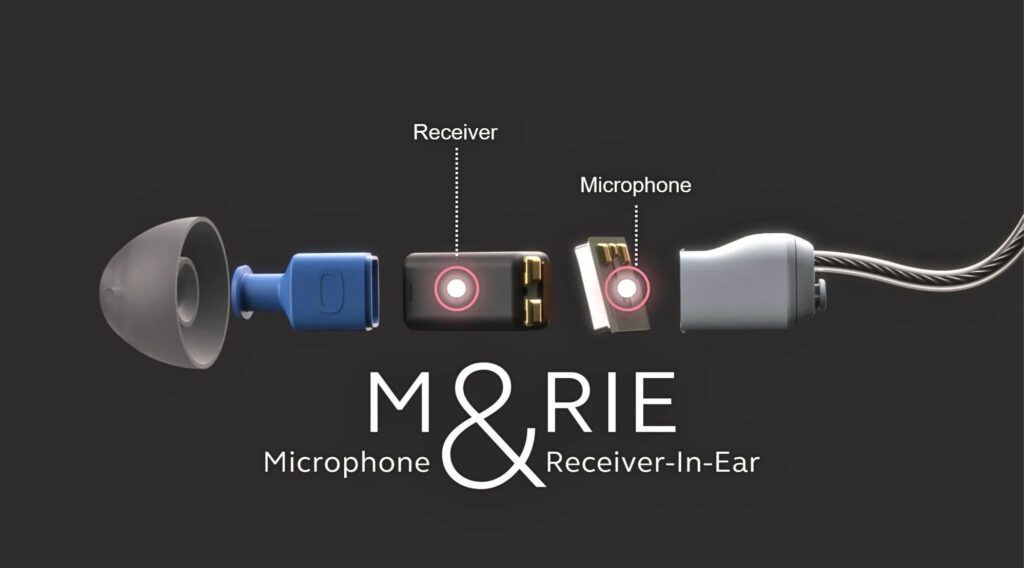 ReSound Omnia 9 Mini rechargeable hearing aids with M&RIE (Microphone and Receiver-In-Ear) changes all of this, an entirely new class of hearing aids with a microphone and receiver positioned inside the ear, so users can collect the whole sound, just as nature intended.
This breakthrough is made possible by an improved sound processing chipset and feedback management system.
ReSound Omnia 9 Mini hearing aids deliver through the ears to the brain everything it needs to process sound with greater depth and direction, making it effortless to tune in and enjoy conversation, in any situation. This is the next step to what we call Organic Hearing.
Rechargeable and Ready To Go!
Hear clearer sounds and do what you want without worrying about running out of power.
Rechargeable with up to 30 hours on one charge with 3 charging options.

Take power on the go with the Premium Hearing Aid Charger.
This charger is portable with a built-in battery pack that provides up to three additional full charges to the hearing aids. This provides an additional 90 hours of hearing aid use before needing to plug the charger back into a power source.
The optional Premium Charger is available for an upcharge to your hearing aid purchase for only $100.
The Standard Hearing Aid Charger is the perfect choice for a stationary or bedside charging station. This charger stays connected to a power source when in use. The closable charger hood prevents dust and debris from infiltrating to the hearing aids.
The Standard Hearing Aid Charger is available at no additional charge.
Expanding Your World Through Wireless Connectivity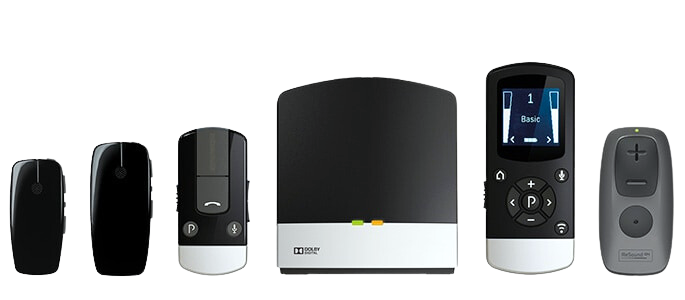 Wireless connectivity is shifting the boundaries of how people with hearing loss can access and enjoy sound, information, and entertainment. The 2.4 GHz wireless technology works seamlessly and intuitively, such as the direct streaming from iOS and Android devices with no need for intermediate devices.
Smart 3D App
Customize your hearing experience easily and discreetly
Use the Smart 3D app to personalize your hearing aid sound settings to match your personal preferences. Quickly adjust your sound settings via the Smart 3D app. You will be more confident with your hearing aids capabilities in the widest available soundscapes and be ready to engage with the world around you. 
ReSound Omnia 9 Mini rechargeable hearing aids are compatible with most modern smartphones. The Smart 3D app was developed for use with the Android and iOS (Apple) marketplace.
This free downloadable app lets you control your hearing aids utilizing your smartphone. On both mobile phone platforms, the apps provide direct connectivity from smartphones to hearing aids without the need for any additional (Streaming) devices.
Features of the Smart 3D App
Adjust hearing aid volume controls.
Change hearing aid programs for different environments.
Adjust hearing aid equalizer
Initiate hearing aid remote support. (Remote adjustments from HearSource pushed through your smartphone to your hearing aids.)
ReSound Omnia 9 Mini Rechargeable Hearing Aid Color Options
The ReSound Omnia 9's ergonomic design is available in a variety of colors, whether you want to blend in or stand out.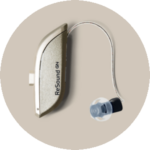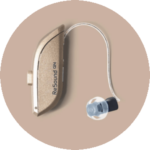 ReSound Omnia Mini Hearing Aid Features by Technology Level
What's the difference between ReSound Omnia 9, 7, and 5 hearing aids?
Feature

Omnia 9

Omnia 7

Omnia 5

Channels

17

14

12

Wind Guard

3 Settings

2 Settings

On/Off

Impulse Noise Reduction

3 Settings

3 Settings

On/Off

Noise Tracker II

5 Settings

3 Settings

2 Settings

Expansion

3 Settings

2 Settings

On/Off

Environmental Optimizer II

Environmental Optimizer

360 All-around

All Access Directionality

Binaural Directionality II

Front Focus

Ultra Focus

AutoScope Adaptive Directionality

MultiScope Adaptive Directionality

Synchronized Soft Switching

Adaptive Directionality

Fixed Directionality

M&RIE Compatible

Spatial Sense

Adjustable Directional Mix

DFS Ultra III

Music Mode

Auto DFS

Ear-to-Ear Synchronization

iPhone & Android Calls/Streaming

Max # Programs

4

4

4

Low Frequency Boost

3 Settings

2 Settings

On/Off

Amplification Strategy (WDRC)

3 Settings

2 Settings

2 Settings
For more information on ReSound Omnia 9 Mini rechargeable hearing aids, please call 1-800-416-2434, Monday thru Friday, 9:00 a.m. to 9:00 p.m. Eastern Time (6:00 a.m. to 6:00 p.m. Pacific Time) USA.
The use of the ReSound logo or name and other relevant educational materials on this website is purely for informational purposes about the products we offer for sale.
Additional information
| | |
| --- | --- |
| Weight | 1 lbs |
| Dimensions | 5 × 4 × 3 in |
Terms and Conditions of Purchase, Warranty, 45-Day Return/Refund Policy on all Products Sold By HearSource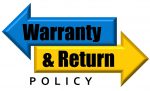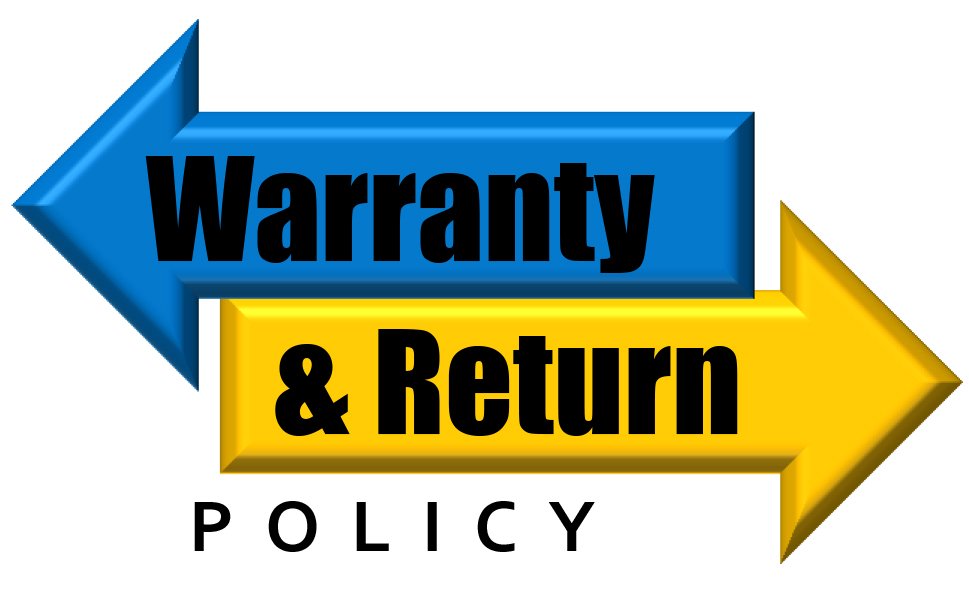 By purchasing products or services from HearSource, you do hereby agree to the following new product warranty, hearing aid repair warranty, return policy, and all other terms and conditions. 
All new merchandise or products purchased from HearSource are warranted against material or manufacturing defect by the original manufacturer for a minimum period of one year (certain hearing aid models may have warranties from the manufacturer for two or three years) from the date of shipping from our facility to your address. At our sole discretion we may repair, exchange, replace or upgrade any defective product that you have purchased from us. Additional/extended warranties are available for purchase at additional cost. Please contact HearSource for additional information concerning extended warranties. This warranty is non-transferable and applies only to the original purchaser. To obtain warranty service on any HearSource product, please include a check for processing, shipping & handling of $19.95.
Hearing Aid Repair Warranty
All hearing aids repaired by HearSource are warranted for six months from the date of shipment to you unless you have specifically requested and paid the additional $50 fee for a one year warranty. To obtain warranty service on any HearSource repair, please enclose a check for processing, shipping & handling for $19.95
Return Policy, 45-Day Money Back Policy
HearSource offers only the best brand names and the highest quality goods. We provide a 45-day return for refund policy.  If for any reason, you are not satisfied with your purchase, simply contact HearSource at 1-800-416-2434 and request a RMA authorization (Return Merchandise Authorization) number.
Return the item(s) in the original, undamaged condition (including all original materials, packaging and accessories) within 45-days of our shipping date to you of any product for refund. Returned merchandise must be received by us at our HearSource location within 45-days of our shipping date to you. If you have any questions or concerns regarding your order or our return policy, please contact us directly at 1-800-416-2434.
Call 1-800-416-2434, Monday through Friday, 9:00 a.m. to 4:30 p.m., Eastern Time Zone, USA, to obtain your required RMA authorization number. Your shipping and handling charges for products you ship or return to us are non-refundable. You may want to insure your return; as we cannot be held responsible for products damaged, lost or misdirected via shipping.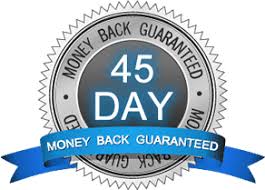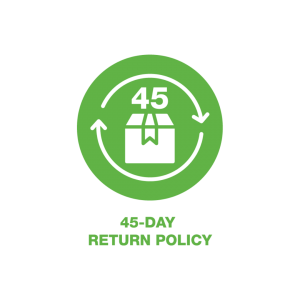 After we receive the product for return, your refund will be made to you in the manor in which you paid. For example; if you paid using a credit card, your refund will be applied to that specific credit card. If you paid by cash or check, your refund will be in the form of a check.
With your RMA clearly identified in the shipping address back to us, please ship return merchandise to:
HearSource
RMA #XXXXXX
108 E. Pat Rady Way, P.O. Box 364
Bainbridge, IN  46105
You may also return any item for exchange or replacement within 45-days of the shipment date due to material defect or damage during shipment. After 45-days, defective or damaged products will be repaired or replaced under the specific manufacturer's warranty policy.