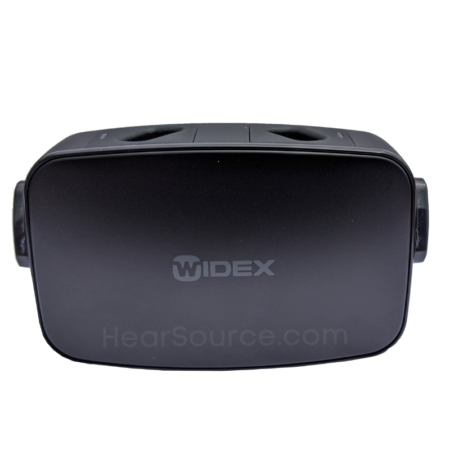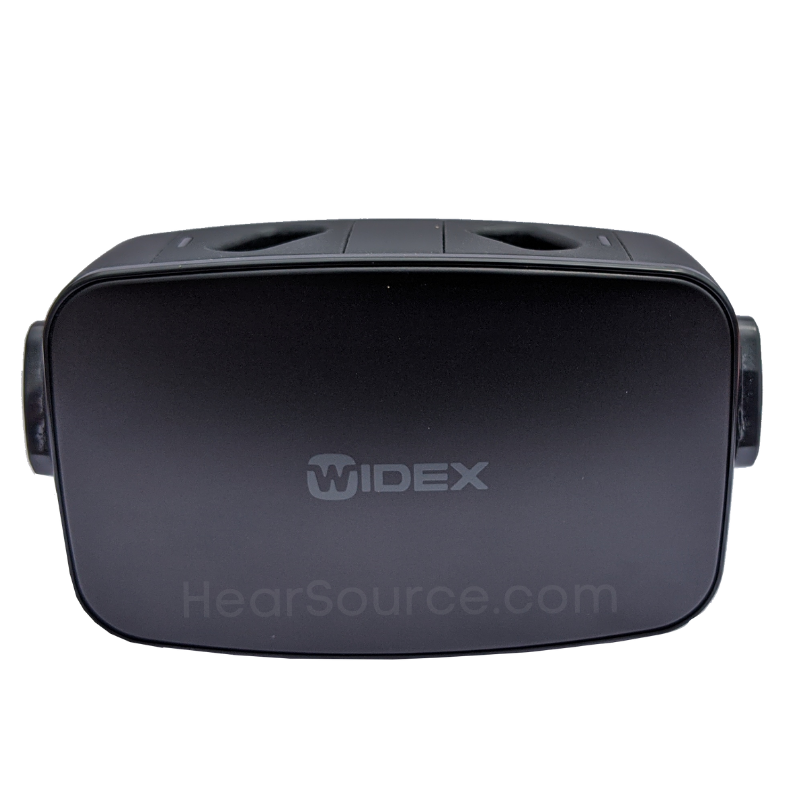 Widex mRIC Hearing Aid Charger
$199.00
For use with ALL Widex Moment mRIC rechargeable hearing aids
Compact for easy travel use
Durable for long-lasting service
Easy to use
Description
Widex mRIC Hearing Aid Charger
The Widex mRIC Hearing Aid Battery charger is for use with ALL Widex Moment mRIC (Mini Receiver-In-Canal) Rechargeable Hearing aids. Available from HearSource.com for $199 each. One year manufacturer's warranty.
You'll never have to struggle with changing hearing aid batteries again.
RECHARGEABILITY IS MORE IMPORTANT THAN EVER
The Widex mRIC Hearing Aid Charger is included at no additional charge with every Widex Moment mRIC Hearing Aid order. The rechargeable hearing aid option is specifically recommended for those individuals that may have eysight issues, poor feeling in their hands and fingers (Peripheral Neuropathy), arthritic hands, etc., that may prevent or make changing traditional hearing aid batteries difficult.
RECHARGEABILITY IS DISCREET
Although the Widex mRIC Hearing Aids are the hearing industry's smallest rechargeable receiver-in-canal hearing aids, you can rest easy knowing you'll have all the power you need to hear every moment.
No struggling with hearing aid batteries. Just a slim, simple charger that fits your lifestyle.
A second or more Widex mRIC Hearing Aid Charger is a convenient option for use for those who may want to have an additional charger for use at a vaction home/cabin, or at the office, luggage, etc.  
The Widex mRIC Hearing Aid Charger At A Glance
The new Widex mRIC Hearing Aid Charger is intended to detect and charge Widex Moment mRIC (MRR2D) hearing aids. Widex mRIC hearing aids use the time tested lithium-ion battery technology. Proven to be reliable and long-lasting. The benefits of lithium-ion hearing aid batteries include extended battery life, increased energy density, improved safety, reduced cost, and increased charging speed, among others.
This hearing aid battery charger has a charging well for each hearing aid, and two light indicataors that show the charging status of the hearing aids. A convenient way to keep Widex mRIC Hearing Aids ready to go.
Micro USB port
Hearing aid charging wells
Light indicators
Hinged cover
The Widex mRIC Hearing Aid Charger is equipped with a microUSB connection, which allows the charger to be charged with many common USB power sources.
1.Grab the hinged cover on both sides and lift upwards.
2. Pull it towards th side with the USB port.
3. Connect the cable to the charger via the Micro USB port.
4. The light indicators flash white 5 times when the charger is connected to the power supply properly.
The Widex mRIC Hearing Aid Charger Is BUILT TO LAST
Combining advanced technologies with durable functionality and pleasing aesthetics is a typical attribute of Widex designs.The Widex mRIC Hearing Aid Charger is a portable, elegant and functional hearing aid accessory. The sleek new design of the charging case makes charging Widex Moment mRIC hearing aids simple and easy.
Simply place the hearing aids into the charger charging slot, and it begins to charge automatically. Built in LED indicators display the hearing aid battery charging status.
No more fussing around with figuring out which aid goes into which charging port or whether it is clicked in properly.
Widex has advised that customers should expect a minimum of 16 hours (16-20) of battery life per full charge. A full charge is achieved in approximately 4 hours and a quick 30 minute charge will provide an additional four hours of hearing aid power. 
Widex mRIC Hearing Aid Charger
Overview Of Light Indicators
Why Lithium-Ion Batteries for Hearing Aids?
Lithium-ion is an ideal choice for hearing aid batteries because it provides a full day of service even when streaming from accessories. There is no "memory effect" with this battery technology, so it can be repeatedly charged without the need to fully discharge it before being charged again. Additionally, it will last the lifetime of the hearing aids, with years of daily use, charging and recharging.
For more information on lithium-ion hearing aid battereies, please visit https://batteryuniversity.com/
For more information on the Widex mRIC Hearing Aid Charger, please call 1-800-416-2434, Monday thru Friday, 9:00 a.m. to 9:00 p.m. Eastern Time (6:00 a.m. to 6:00 p.m. Pacific Time) USA.
Additional information
| | |
| --- | --- |
| Weight | 1 lbs |
| Dimensions | 4.25 × 4.25 × 2.5 in |
| Brand | Widex |
Terms and Conditions of Purchase, Warranty, 45-Day Return/Refund Policy on all Products Sold By HearSource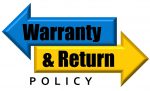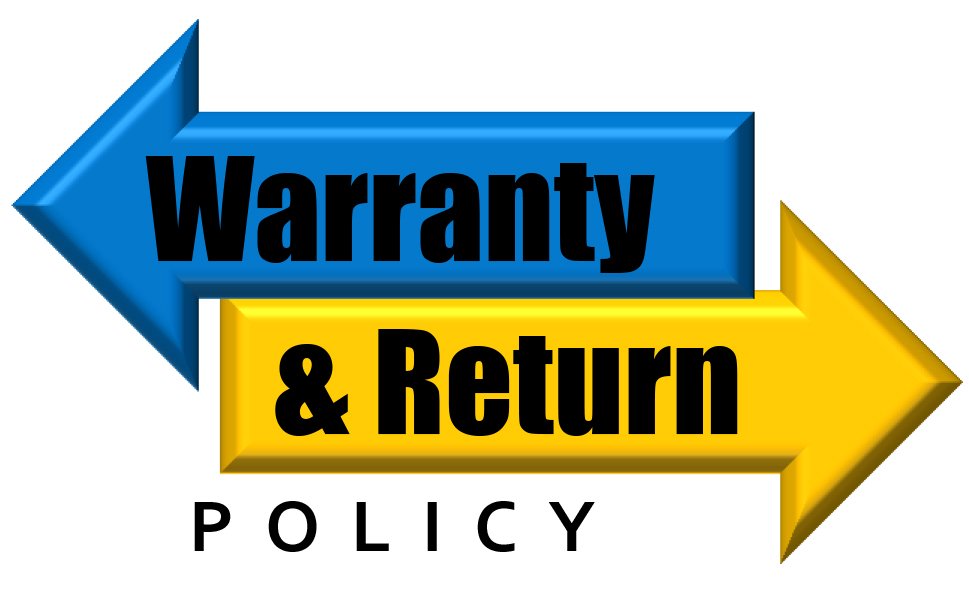 By purchasing products or services from HearSource, you do hereby agree to the following new product warranty, hearing aid repair warranty, return policy, and all other terms and conditions. 
All new merchandise or products purchased from HearSource are warranted against material or manufacturing defect by the original manufacturer for a minimum period of one year (certain hearing aid models may have warranties from the manufacturer for two or three years) from the date of shipping from our facility to your address. At our sole discretion we may repair, exchange, replace or upgrade any defective product that you have purchased from us. Additional/extended warranties are available for purchase at additional cost. Please contact HearSource for additional information concerning extended warranties. This warranty is non-transferable and applies only to the original purchaser. To obtain warranty service on any HearSource product, please include a check for processing, shipping & handling of $19.95.
Hearing Aid Repair Warranty
All hearing aids repaired by HearSource are warranted for six months from the date of shipment to you unless you have specifically requested and paid the additional $50 fee for a one year warranty. To obtain warranty service on any HearSource repair, please enclose a check for processing, shipping & handling for $19.95