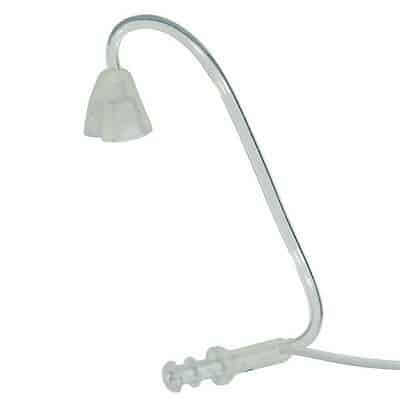 Hearing Aid Thin Tubes
$10.00 each
Thin Tubes for HearSource and many other brands hearing aids. These thin tubes are robust, semi-rigid conduits channel sound into your ear canal from the BTE hearing aid's receiver. Their small thin design makes them nearly invisible and weightless.
Description
Hearing aid thin tubes transmit sound from the hearing aid into your ear canal. They are a core component to the actually delivery of sound from your hearing aid to your ear. Over time, hearing aid thin tubes can become worn, hard, soft, shrink or stretch out of shape. When this happens, they need replaced. Replacing damaged hearing aid thin tubes is important for the proper function of your hearing aid. HearSource stocks a wide variety of hearing aid thin tubes for most hearing aid brands.
It is recommended that you change your tubing every three to six months depending on its use.
Basic BTE Couplings
BTE (Behind-The-Ear) hearing aid couplings are either considered "Standard or Traditional" or "Thin Tube". The difference in a Standard BTE tube and the Thin Tube design is the diameter of the tube connecting the hearing aid to ear-canal.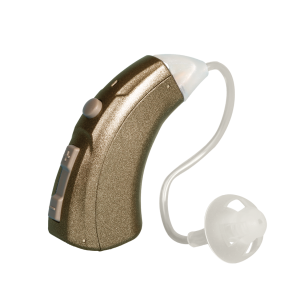 Hearing Aid Thin Tubes Sizes
Thin Tubes are available in short, medium, and long lengths, and numbered "0" thru "6" depending on the brand of hearing. The size/length of the thin tube is noted by the appropriate number (size) on the end of the tube that fits into the ear. Markings in red identify the thin tube is for the right ear and blue markings identify that the thin tube is for the left ear. Thin tube sizes can be generally be approximated to a person's height.
Short tubes – Children and small or shorter-sized people
Medium tubes – Average-sized adults with average sized ears
Long tubes – Tall people
Hearing Aid Thin Tube Diagram
Thin Tubes are pre-bent or pre-shaped and serves the purpose to deliver the sound from the hearing aid into the ear and also hold the hearing aid in place on or behind the ear. The thin tube connects to the hearing aid just behind the top and slightly behind the ear. Properly fit, the thin tube should follow the contour of the ear so it fits against the skin until it curves into the ear canal opening.  The thin tube should be snug, but not tight.
If the area at the top of the ear or ear canal becomes tender within the first few hours of wearing the hearing aid, it indicates that the tube is too short.
If you can feel the hearing aids move with normal head movements or if the tube has a tendency to slip out of the ear canal, the tube is too long.
Thin-Tube Open-fittings
The current thin tube open-fittings (or open-ear fittings) refer to the use of a miniature BTE hearing aid that is coupled to an open ear-tip via a 0.8 mm (inner diameter) tube. Ideally, this leaves the ear canal open for its natural resonance.
Hearing aids with thin tubes are an excellent choice for those with extremely small ear canals. Receiver-In-Canal hearing aids require a bit more room in the ear canal. For some, this just isn't an option. The Thin Tube hearing aid design is the smallest  available option on the market.
About Hearing Aid Thin Tubes For Sale On This Page
These particular Thin Tubes for sale on this page are for use with HearSource, ReSound, Persona, MD Hearing and other hearing aid brands.
These thin tubes come with an integrated Concha lock.
HearSource stocks Thin Tubes (sometimes called Slim Tubes) for ALL major brands of hearing aids. For other applications, please call us.
Note: If you are not certain of your style or size needs, download and use the printable measuring tool, or call us at 1-800-416-2434.
Additional information
| | |
| --- | --- |
| Weight | 0.1 lbs |
| Dimensions | 5 × 5 × 1 in |
| Brand | HearSource |
Terms and Conditions of Purchase, Warranty, 45-Day Return/Refund Policy on all Products Sold By HearSource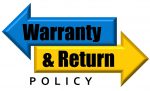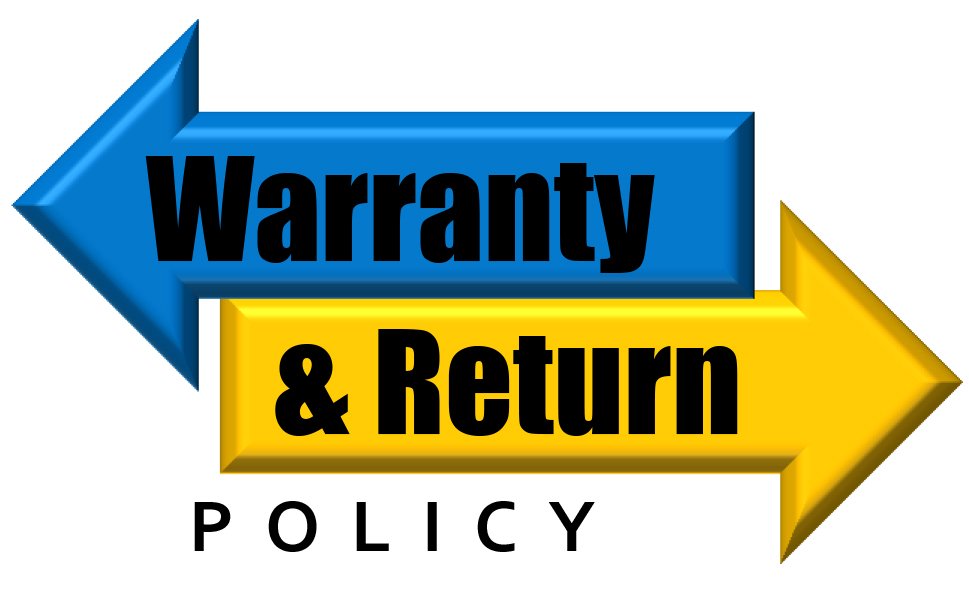 By purchasing products or services from HearSource, you do hereby agree to the following new product warranty, hearing aid repair warranty, return policy, and all other terms and conditions. 
All new merchandise or products purchased from HearSource are warranted against material or manufacturing defect by the original manufacturer for a minimum period of one year (certain hearing aid models may have warranties from the manufacturer for two or three years) from the date of shipping from our facility to your address. At our sole discretion we may repair, exchange, replace or upgrade any defective product that you have purchased from us. Additional/extended warranties are available for purchase at additional cost. Please contact HearSource for additional information concerning extended warranties. This warranty is non-transferable and applies only to the original purchaser. To obtain warranty service on any HearSource product, please include a check for processing, shipping & handling of $19.95.
Hearing Aid Repair Warranty
All hearing aids repaired by HearSource are warranted for six months from the date of shipment to you unless you have specifically requested and paid the additional $50 fee for a one year warranty. To obtain warranty service on any HearSource repair, please enclose a check for processing, shipping & handling for $19.95
Return Policy, 45-Day Money Back Policy
HearSource offers only the best brand names and the highest quality goods. We provide a 45-day return for refund policy.  If for any reason, you are not satisfied with your purchase, simply contact HearSource at 1-800-416-2434 and request a RMA authorization (Return Merchandise Authorization) number.
Return the item(s) in the original, undamaged condition (including all original materials, packaging and accessories) within 45-days of our shipping date to you of any product for refund. Returned merchandise must be received by us at our HearSource location within 45-days of our shipping date to you. If you have any questions or concerns regarding your order or our return policy, please contact us directly at 1-800-416-2434.
Call 1-800-416-2434, Monday through Friday, 9:00 a.m. to 4:30 p.m., Eastern Time Zone, USA, to obtain your required RMA authorization number. Your shipping and handling charges for products you ship or return to us are non-refundable. You may want to insure your return; as we cannot be held responsible for products damaged, lost or misdirected via shipping.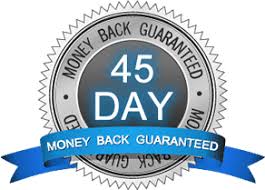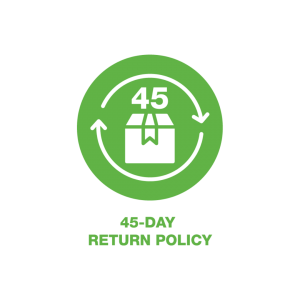 After we receive the product for return, your refund will be made to you in the manor in which you paid. For example; if you paid using a credit card, your refund will be applied to that specific credit card. If you paid by cash or check, your refund will be in the form of a check.
With your RMA clearly identified in the shipping address back to us, please ship return merchandise to:
HearSource
RMA #XXXXXX
108 E. Pat Rady Way, P.O. Box 364
Bainbridge, IN  46105
You may also return any item for exchange or replacement within 45-days of the shipment date due to material defect or damage during shipment. After 45-days, defective or damaged products will be repaired or replaced under the specific manufacturer's warranty policy.